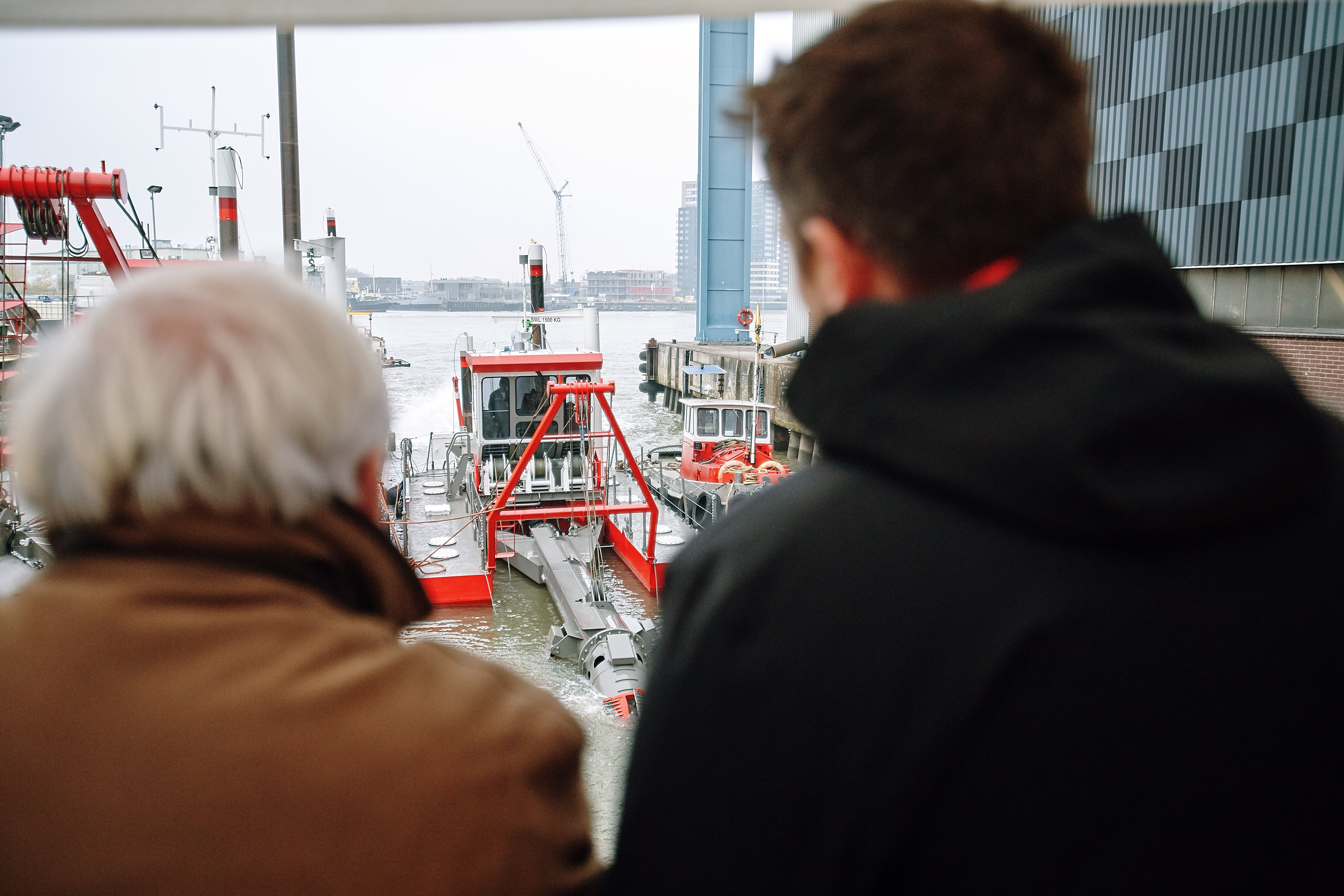 Bring your family to work day
Uitnodiging
Als dank voor jouw harde werk en loyaliteit aan Royal IHC nodigen wij jullie uit voor de Bring your family to work day op zaterdag 18 juni van 11.00 tot 14.00 uur in Krimpen a/d IJssel. Breng samen met je familie (max. 5 familieleden) een bezoek aan Capacity Center Krimpen a/d IJssel en ontdek wat een prachtig bedrijf Royal IHC is.

Wat is er te doen op 18 juni?
Tijdens een rondleiding door de scheepshal in Krimpen a/d IJssel zie je de verschillende fasen van het bouwproces en kun je de twee Beagles® 4 in aanbouw van dichtbij bekijken. Onderweg maak je ook kennis met het werk van andere afdelingen, zoals bijvoorbeeld onze leerschool. We laten zien hoe belangrijk veilig werken is en je leert meer over hoe 'groen' onze toekomstige schepen zijn. Verder zijn er speciale kinderactiviteiten en er zijn foodtrucks voor een hapje en een drankje. Kortom, een volledig verzorgd uitje voor jong en oud.
Invitation
As a thank you for your hard work and loyalty to Royal IHC, we invite you to the Bring your family to work day on Saturday June 18th  from 11am to 2pm in Krimpen a/d IJssel. Visit our location in Krimpen a/d IJssel with your family (max. 5 family members) and discover what a wonderful company Royal IHC is.

What can you expect on June 18th?
See the different phases of the construction process during a tour of the shipyard in Krimpen a/d IJssel and take a closer look at the two Beagles® 4's under construction. Along the way you will also get to know the work of our other departments, such as our education centre. Discover how important safe working is and learn more about how sustainable our future ships will be. There are also special activities for the kids, as well as and food trucks for snacks and drinks. It's sure to be a fun outing for young and old.
Meld je vóór 3 juni 2022 aan
Register before June 3, 2022
Vul hieronder je gegevens in en laat ons weten hoeveel familieleden (max. 5) je meeneemt.
Fill out the form and let us know how many family members (max. 5) are joining you.