Electrical and automation
Dredge simulators
Modern industries use dedicated simulators widely for crew training. The idea is to provide realistic training while eliminating accidents, production losses, damage to highly expensive assets and even personal injury.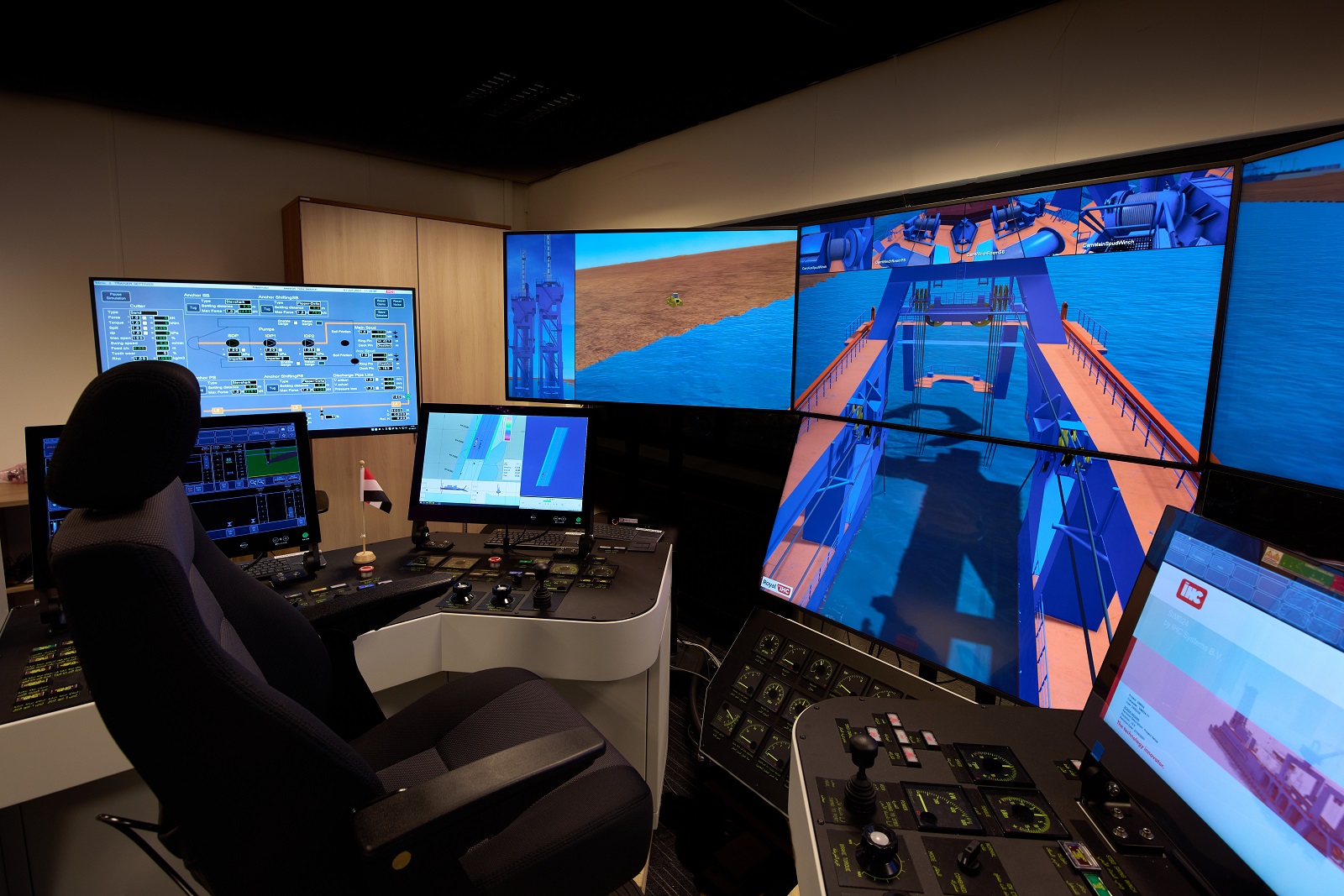 Dredge simulators in short
Simulators are an important element in a comprehensive dredging training programme. As well as the cost and safety considerations, there are two other reasons for the use of simulators.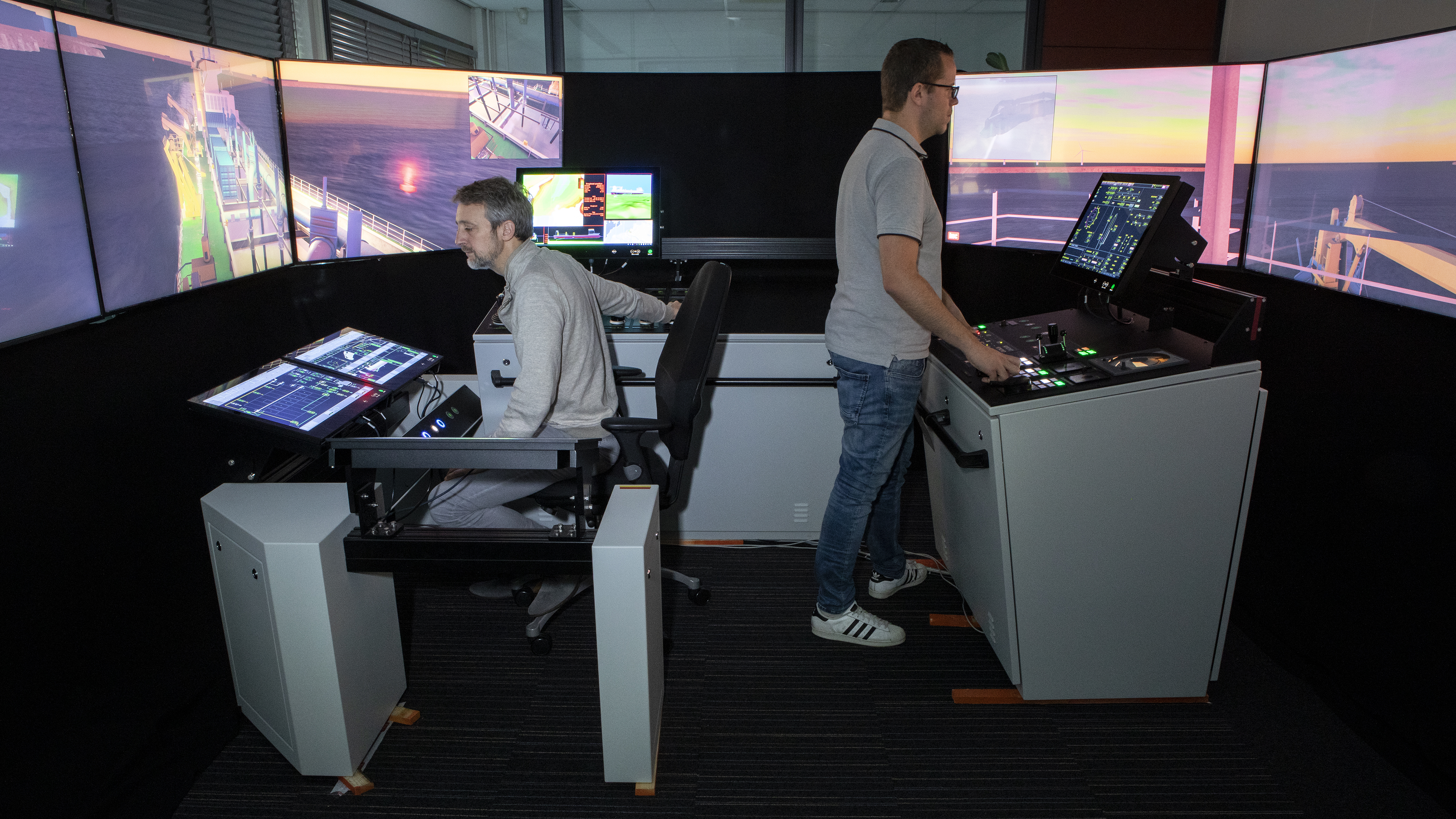 Efficient and sustainable
Advanced automation and control systems make it possible to use the innovative equipment in efficient and sustainable ways in circumstances with more difficult soils and tougher site constraints, but final performance still depends on the crew and the project management. Highly competent crew and staff – utilising a combination of proper dredging knowledge, skills and experience – are vital. 
Need for recruitment and training
Current project sizes and huge equipment investment programmes are leading to an increasing shortage of experienced crew. So, the need for recruitment and training is clear. Simulators have a role to play in both these areas. Of course, Royal IHC training simulators are, in the first place, used to familiarise operators with the manual control of the installation on board, to teach them to get the best out of monitoring and automatic control systems and to train appropriate responses to difficult situations, failing equipment and calamities. But they open up other opportunities: They can be used to familiarise technical staffers, electricians and field managers with the operational ins and outs of jobs and the possibilities of the vessels deployed on that job, to draw in new talent and to motivate new staff and assess their potential.

Royal IHC training simulator incorporates the following key features:
copy of the dredgers control equipment and instrumentation panels, as far as relevant to the process
physics engine to calculate accurate forces between interacting bodies
physical models to create realistic processes such as soil interaction and mixture transport
physical models are built with expertise and models from Royal IHC's R&D departments
models are based on IHC's years of experience with vessel and mission equipment
use of a 3D engine to create lifelike views of the vessel and the surroundings
development of realistic 3D ship models by Royal IHC design department or from third party designers
scalable from small vessels to the world's largest vessels
dimensions and equipment are an exact match of the real vessel
user interfaces are copies of the actual vessel
powerful tool to educate anyone on the vessel equipment, layout and processes
ideal to familiarize operators with manual controls and the full potential of the automation systems on-board
equipped with options to impose challenging situations on experienced crew members
game controller-based camera positioning gives the opportunity to show any detail even under water
Picture In Picture images on the outside image for simulating CCTV camera's or focus on relevant scene's
external forces applied by passing vessels or quay walls 
multiple vessels can be simulated and may be selected upon use
accompanied by a train the trainer course by professional trainers of the IHC training institute
avoids costly downtime or even damage to the actual vessel
an attractive marketing application.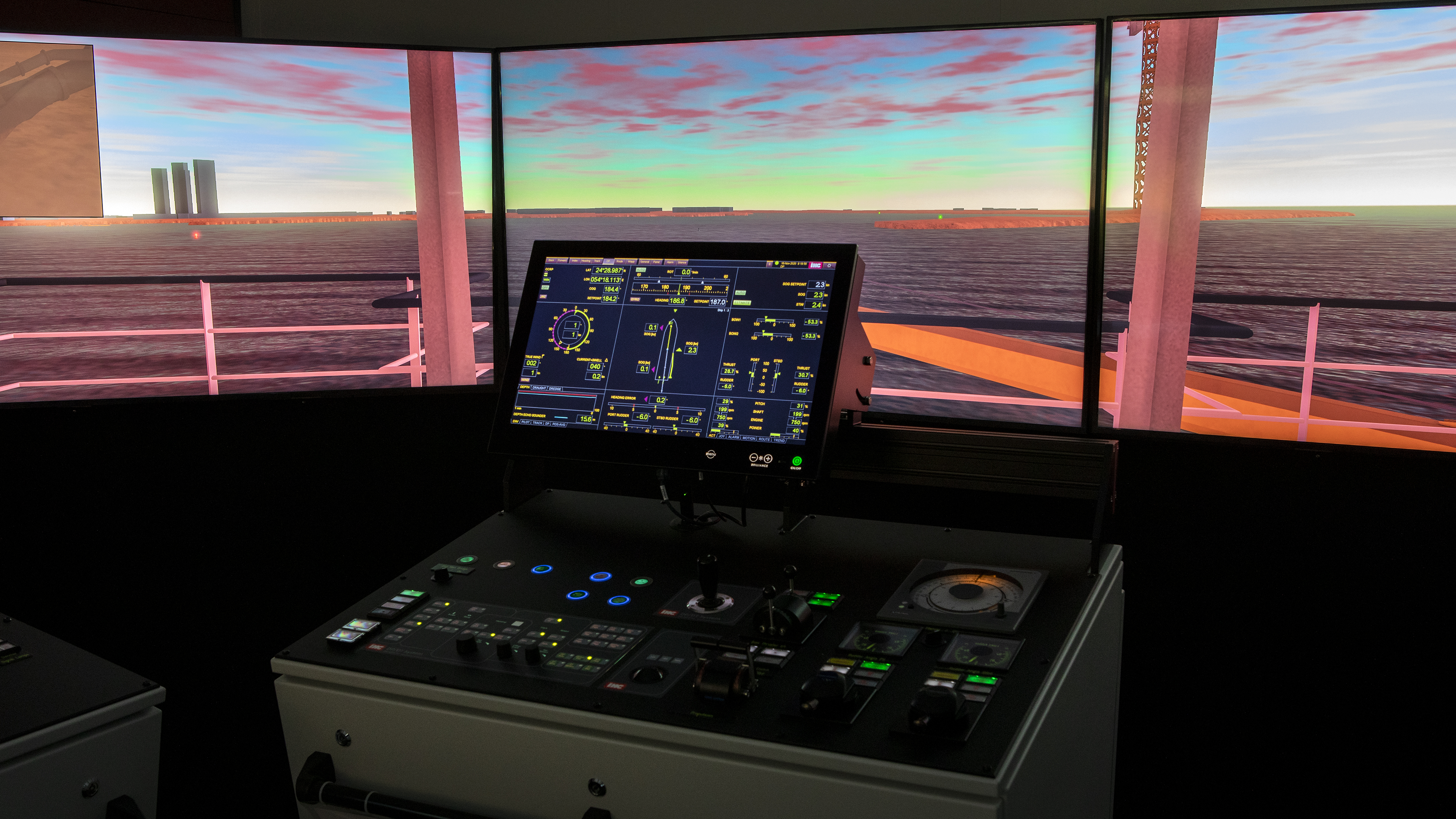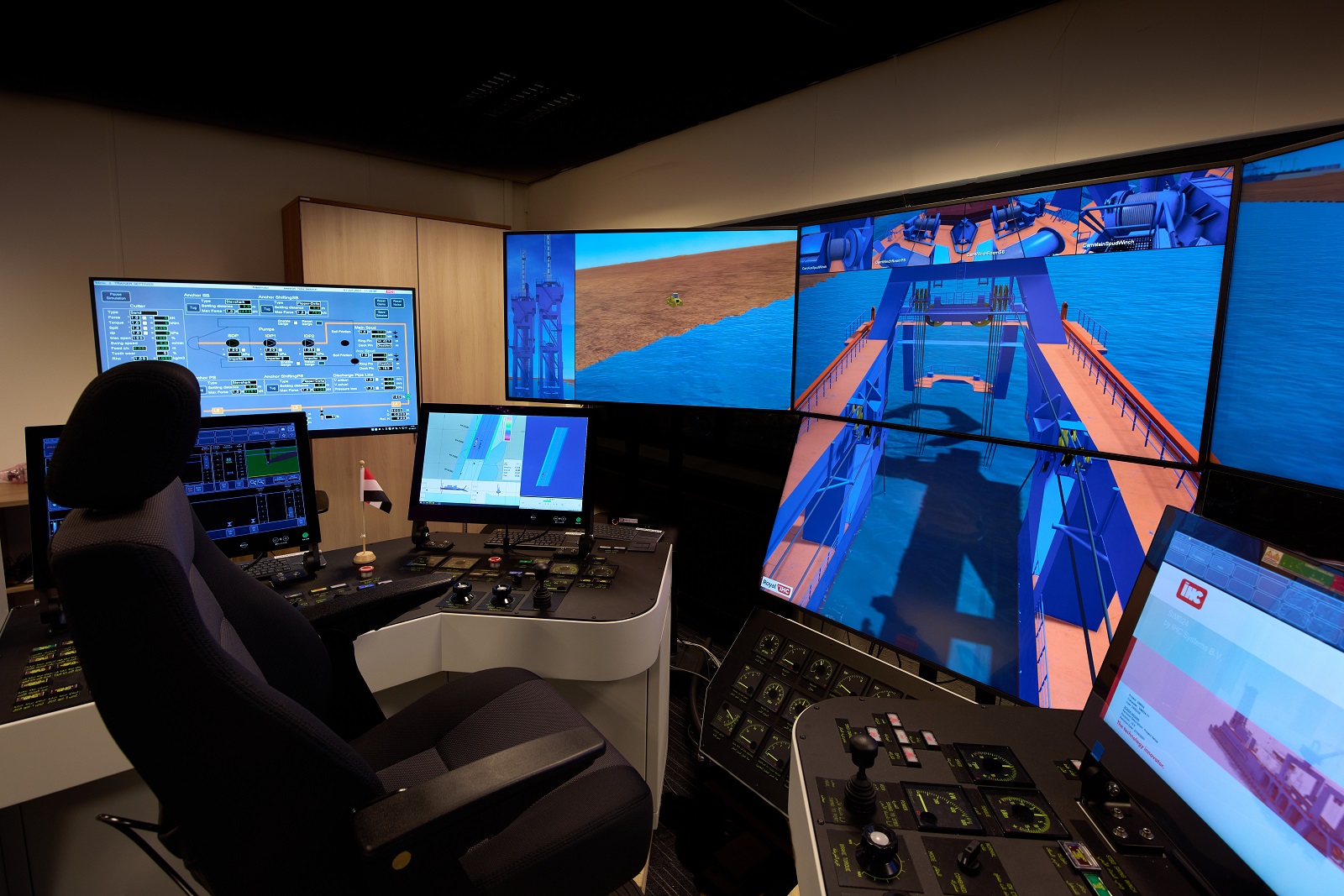 Get in touch and our dredge simulator experts will help you.