Electrical and automation
Dredging control system
Our integrated dredging control system enables efficient monitoring, control and automation of dredging equipment and provides extra senses and hands & feet.
Dredging control system in short
Our integrated dredging control system presents important operational dredging parameters to assist with decision making. Think of accurate suction depth and position of the cutter head or draghead, which helps to prevent under and over dredging.

The dredging control system includes the monitoring, control and automation of vital and auxiliary dredging equipment, such as slurry pumps, gate valves, the ladder winches and spud system of cutter dredgers and suction pipes, winches and gantries, overflows and bottom doors of trailing suction hopper dredgers.

A real-time, accurate 3D model of the dredger in a local grid-oriented dredge profile that is updated online is shown. The AI and Digital Twin algorithms apply models in which signals from all available dredge process instrumentation are processed and filtered. This is resulting in an increased operational efficiency. 
Our dredging control system helps contractors to make the most of their dredging equipment:
achieve optimal utilisation rates

reduce dredging time, due to usage of advanced controllers

simplify fault diagnosis enhances uptime

trip, day or shift reports for management are incorporated

remote servicing, maintenance and software upgrade possibilities

accurate update of uploaded survey data (interfaces with positioning sensors and our dredge track presentation system).
Incorporate proven solutions
The following proven monitoring solutions and automatic controllers can be incorporated into our dredging control system.
Our advanced controllers help you in performing your tasks while maximising the performance of the vessel. Usage of the ECO package based around Artificial Intelligence techniques eco pump controller combined with the AVC and TCS has an increased loading efficiency of approx. 10 to 15%. Moreover, it prevents pump cavitation, water hammer and pipeline clogging.
Suction tube position monitoring (STPM) to calculate and visualize the suction tube depth and position 
Draught and loading monitor (DLM) to calculate draught and material loaded (dry solids) and assist in maintain/stop of loading decisions
Production measurement (PRC) to calculate the total production 
Overflow loss estimator (OLE) to enhance operator's capability to decide on end-of-loading
Automatic drag head winch controller (ADWC) to automatically maintain suction depth and pipe angles, and protection against improper suction pipe angles and positions 
Automatic pipe sequencer system (APSS) to fully control suction pipe position in five defined stages

 

with one touch of a button  (in saddles, highest position, waterline, off ground and on ground)

Automatic light mixture overboard (ALMO) to prevent loading with useless mixtures

 

Automatic draught controller (ADC) to maintain constant draught for enhanced safety

 

Eco pump controller (EPC) to controls the mixture velocity while preventing cavitation

 

Automatic visor controller (AVC) to

govern drag head visor to optimise cutting and mixture-shaping properties 

Trail speed controller (TSC) to

maintain constant ground speed of draghead and enhances suction efficiency. 
Our Automatic Cutter controller helps the operator in performing his tasks while maximising the performance of the vessel, it can enhance the productivity by up to 30%. Automatic swing, ladder and spud carrier motion control, geared to one another by the pattern coordination function, optimises the production taking into account the soil properties the cutter control minimises the spill. The operator is adviced on anchoring area and receives alarms on improper anchor dragging.
Dredge profile monitor (DPM) to calculate and visualise geometrical position of the CSD in the world 
Production calculator (PRC)

to calculate the total production 

Automatic Cutter Controller (ACC®) to enable fully automatic cutter dredging control for motion and mixture transport
Anchor position estimator (APE) to support the operator by presenting the positions of the swing winch anchors.

 
Detect failing sensors or equipment
The Digital Twin technique in our dredge control system applies comprehensive physical models in which signals from all available dredge process instrumentation are coherently processed and filtered. For example, the Digital Twin of the mixture transport system enabling deviations in the process or fault detection of sensors. When a sensor fails the real sensor value can temporally be replaced with the calculated value from the digital twin.
Build on reliable technology
Our dredging control system is built on proven and reliable PLC/SCADA technology. This technology is extended with years of dredging experience and captured in the controllers with our knowledge-based software platform (DigiSys).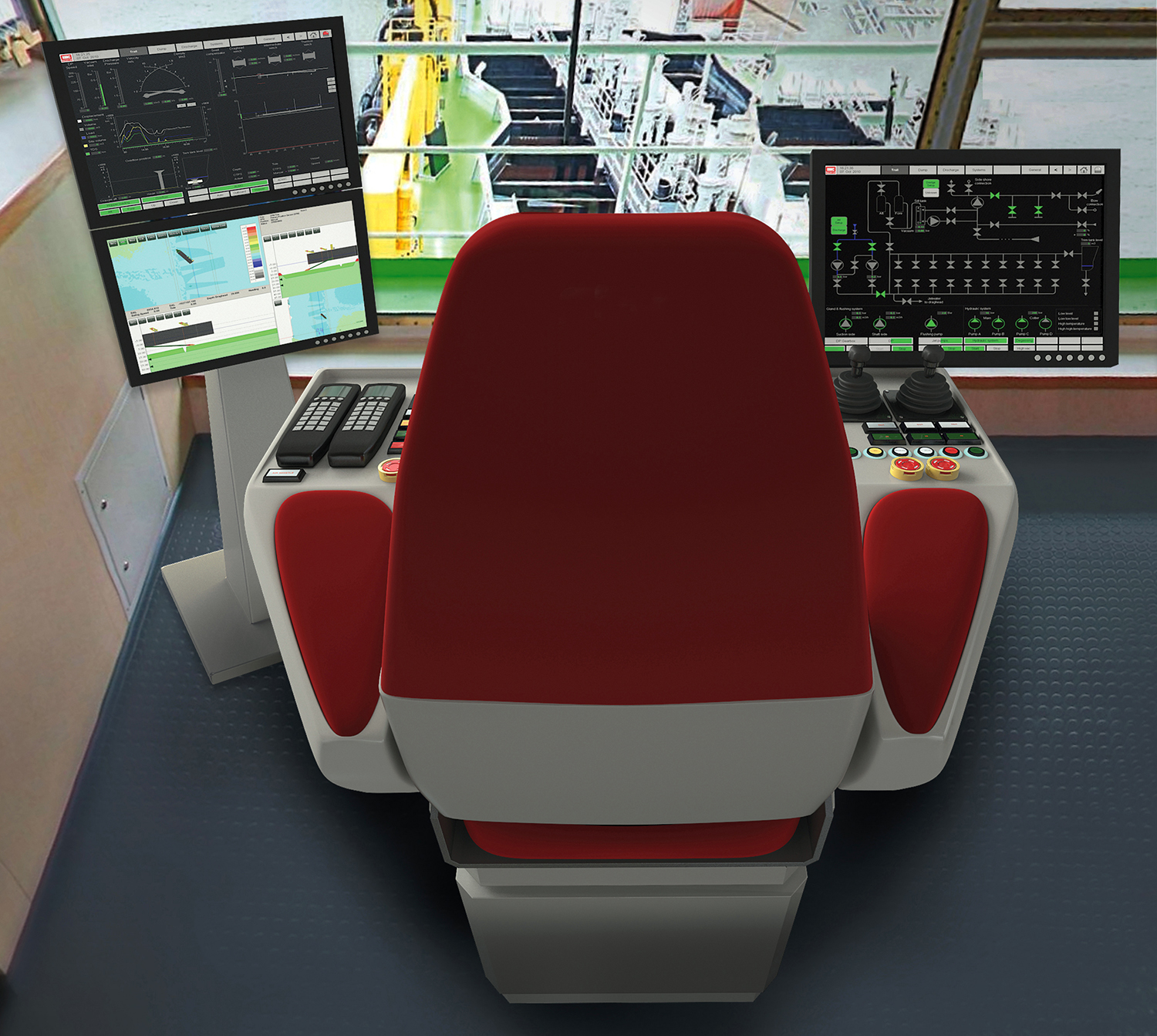 User-friendly and ergonomically design
We provide a user-friendly touch screen user interface which can be highly integrated with other control systems like vessel management (VMS), power management (PMS) or the alarm and monitoring system (AMS).  The design and placements of the components are ergonomically and aligned with the layout of the bridge. There are also possibilities for a one-man bridge design.
Learn more about our Dredging Control System?
Get in touch and we will help you incorporate our Dredging Control System at your bridge.