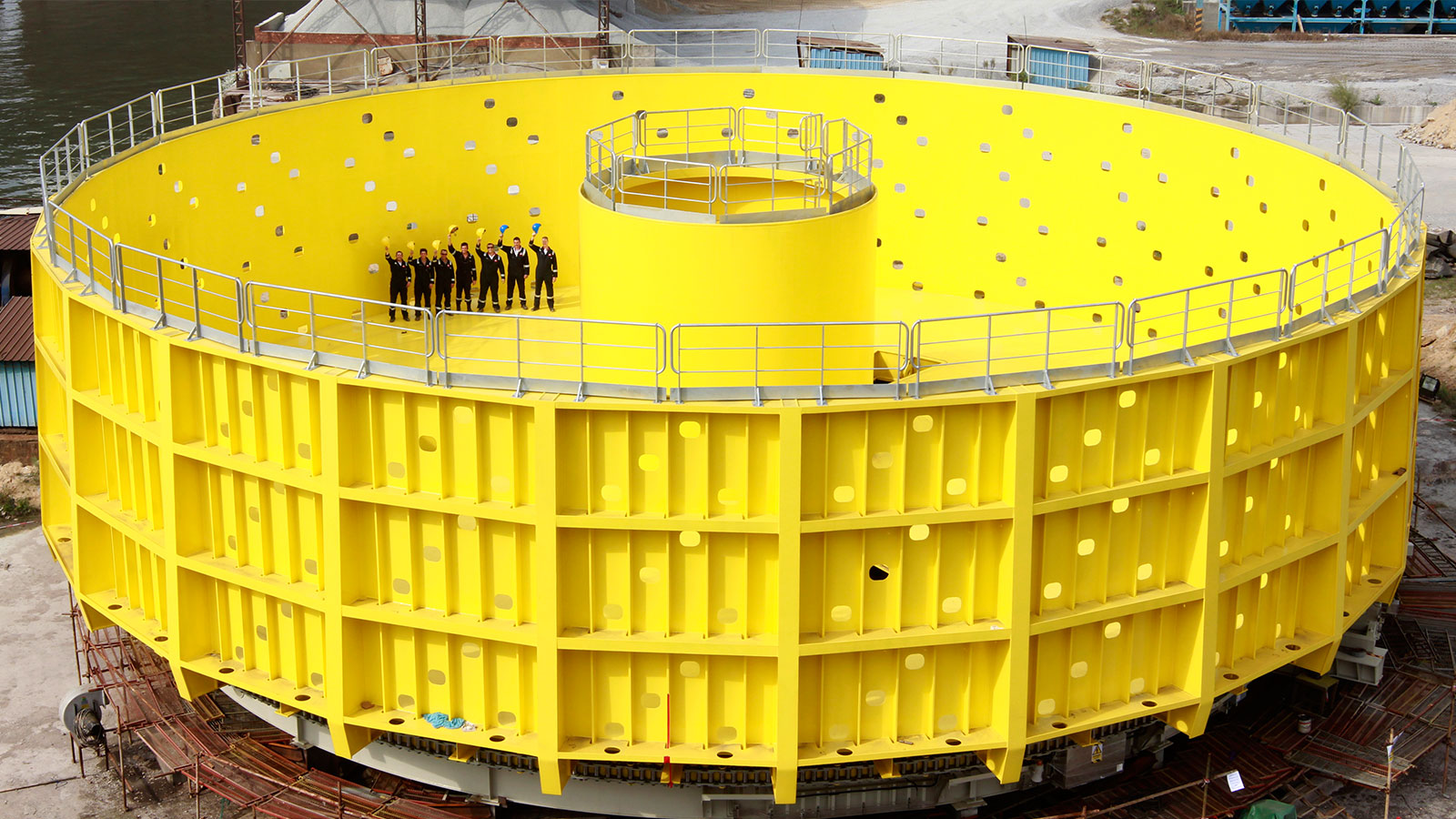 Global presence
Royal IHC around the globe.
In the Netherlands we have 3 main locations: Sliedrecht, Kinderdijk and Krimpen aan den IJssel. All 3 location are based in the heart of the maritime industry, which are close to the harbour of Rotterdam and all 3 locations are located at the waterfront and close to the highway.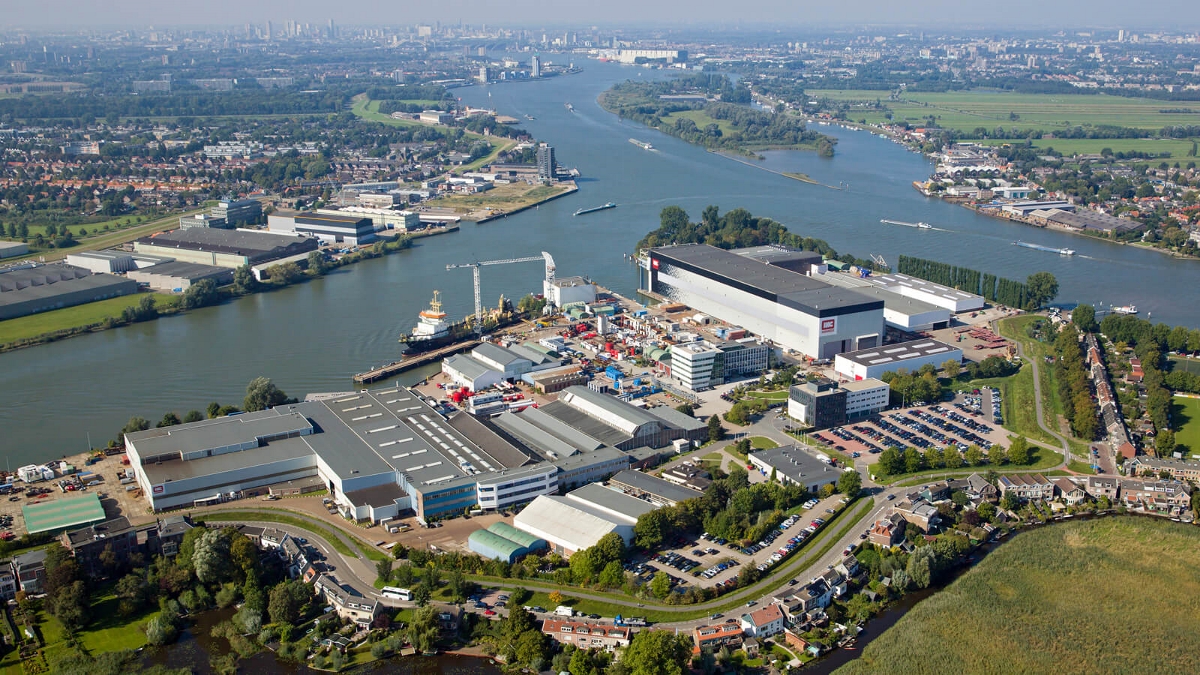 Kinderdijk
Our location in Kinderdijk is a multi departmental location. Here you will find the engineers who, design our products,  the capacity centre where the steel is cut, the capacity centre where the vessels will be built, but also you will find here the corporate departments like HR, Legal, and Finance.  
This location located next to the UNESCO world Heritage. A beautiful location which breaches history. During lunch time it is a great place for inspiration and relaxation. 
Krimpen aan den IJssel
Our location in Krimpen aan de IJssel is a capacity centre were many vessels are built and features the largest covered slipway in Europe measuring 264 by 38 meter.  
Sliedrecht
We have two locations in Sliedrecht. At one location we can make all the pipes needed for our products, and in the other location we focus on specific products for the Offshore Energy market. 
Hardinxveld-Giessendam
At our location in Hardinxveld-Giessendam we design and construct custom interiors ranging from a few pieces to complete series or from functional to high-end luxury designs. Our interiors can be found in both non-residential construction, for example city halls and libraries, and the maritime sector.
Royal IHC Limited is a subsidiary of Dutch-based company Royal IHC. Based in the north-east of England, Royal IHC Limited designs, manufactures and supplies bespoke offshore systems, including pipe- and cablelay equipment, subsea trenching equipment and complete turnkey, integrated ship systems.  The main locations are: Grey Street, Neptune (Fisher Street), Port of Blyth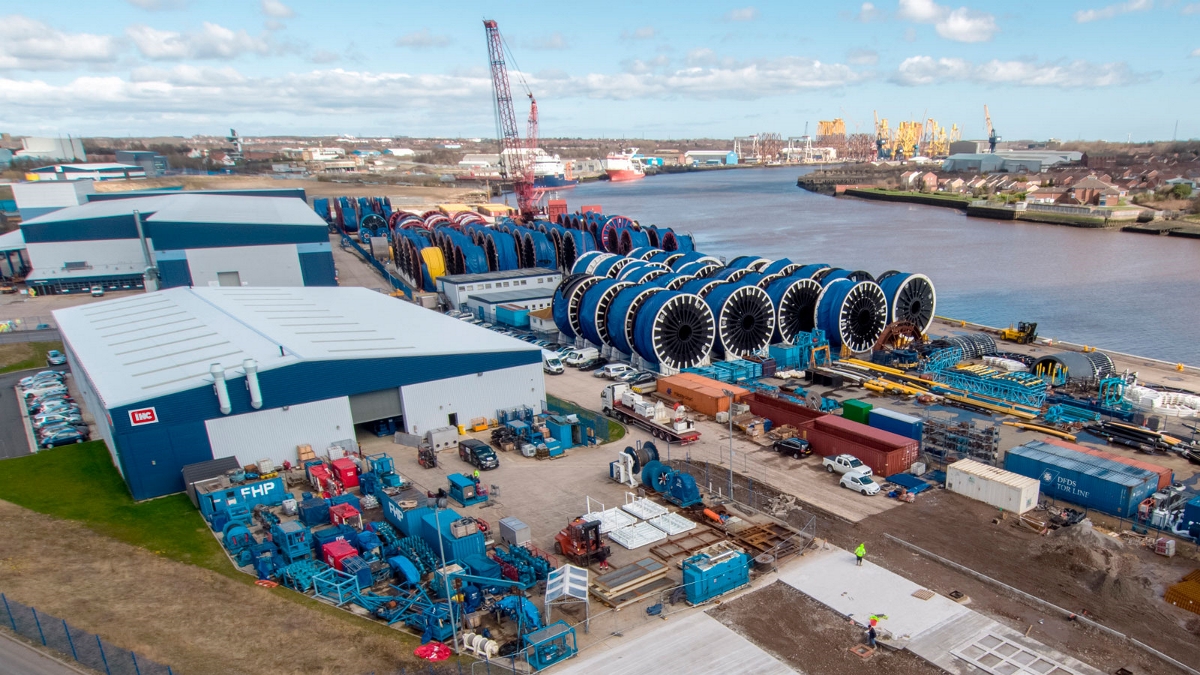 Grey street
In our office at Grey Street our engineers are specialised in work specific to Offshore Energy and Defence markets. This multi-skilled professional engineering team has the ability to visualise and create concepts according to customer requirements, and turn these into detailed engineering solutions and ultimately proven products. 
Neptune (Fisher Street)
In our location in Neptune we supply electro-hydraulic systems to all corners of the world. 
Port of Blyth
Our dedicated large-scale facility at the Port of Blyth enables us to fully support our customers with the construction and commissioning of equipment, upgrades, servicing and life-cycle support programmes.  
The site, comprising a 11,000 m² indoor facility and a 1,700 m² external area, adopts lean 5S principles and is fully equipped with hydraulic and electrical clean rooms, including test and flushing equipment to attain the highest standards. With an integrated warehouse supporting all onsite assembly and maintenance activities, a machine shop for rapid response working, and multiple mechanical handling and gantry crane capacity, it is a one-stop shop for all customer needs. 
End-to-end solutions 
Our experienced and fully trained team of construction and commissioning engineers and technicians support these activities. We also have well established links to third-party service and contract labour providers, allowing us to rapidly match the required level of resources. 
Working with the Port of Blyth Authority, we can provide extensive berthing and loading capability, while our logistics partners provide packaging and transportation services. This means Royal IHC Limited can offer customers end-to-end services in the north-east of England. 
The Port of Blyth is fast becoming the location of choice as a North Sea supply hub and our facility is perfectly placed to support offshore, oil and gas and renewable energy customer needs, both locally and worldwide. 
The Royal IHC office in Dubai was established in 2004 as a service centre that could deliver fast and efficient repairs, and servicing for dredging vessels in the UAE. The main dredging projects at that time where the creation of the Palm Islands and The World Islands in Dubai. 
Today our Royal IHC location in Dubai is still seen as the main service provider for dredging in the region.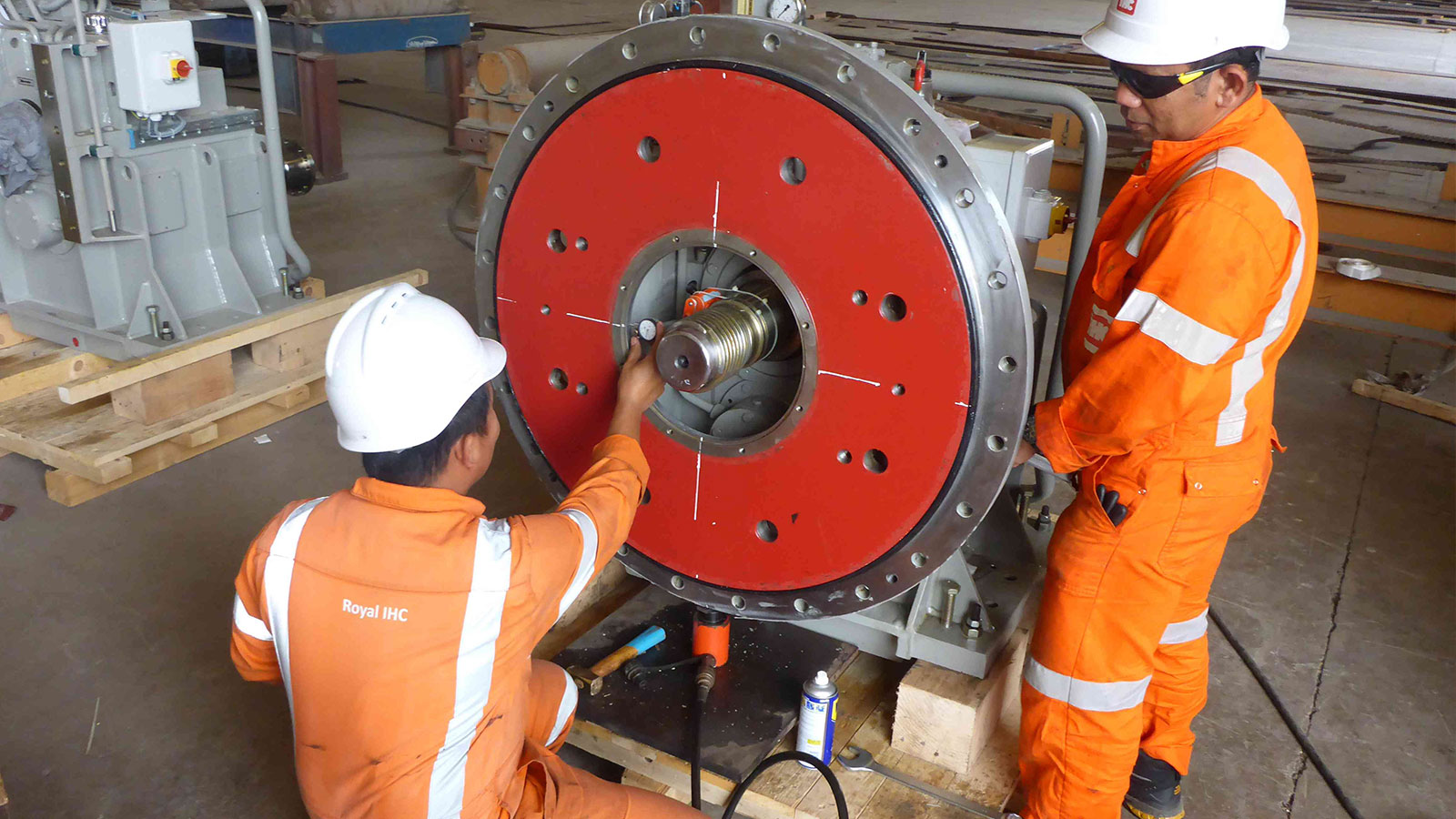 Vacancies
As a growing company we are always looking to boost our team with talented individuals, such as for the following positions:
Mechanical Service Engineer
Electrical Service Engineer
Hydraulic Service Engineer
Dredgemaster (CSD)
Chief Engineer
Working at IHC Holland LLC
We offer you a career in a highly successful, dynamic organisation where you will have the opportunity to develop, and where your personal qualities and talents will be nurtured. 
Royal IHC also provides a range of benefits. Alongside your salary, you will receive reimbursement of your travel costs, an annual profit share, appropriate training courses and medical insurance with international coverage. 
In addition, you will receive 25 days of leave each year and an annual ticket fare, based on the cost of a return ticket to your home country. Furthermore, at IHC Holland LLC, we maintain a 42.5-hour working week, spread over five days (note that a six-day working week is common in this region). 
In general, we appoint new colleagues under a so-called 'single status', which means that as an employer we take care of the required visa and medical insurance, plus the expenses related to the employee only (for spouses and children we can offer a discounted rate to enroll in our medical insurance scheme).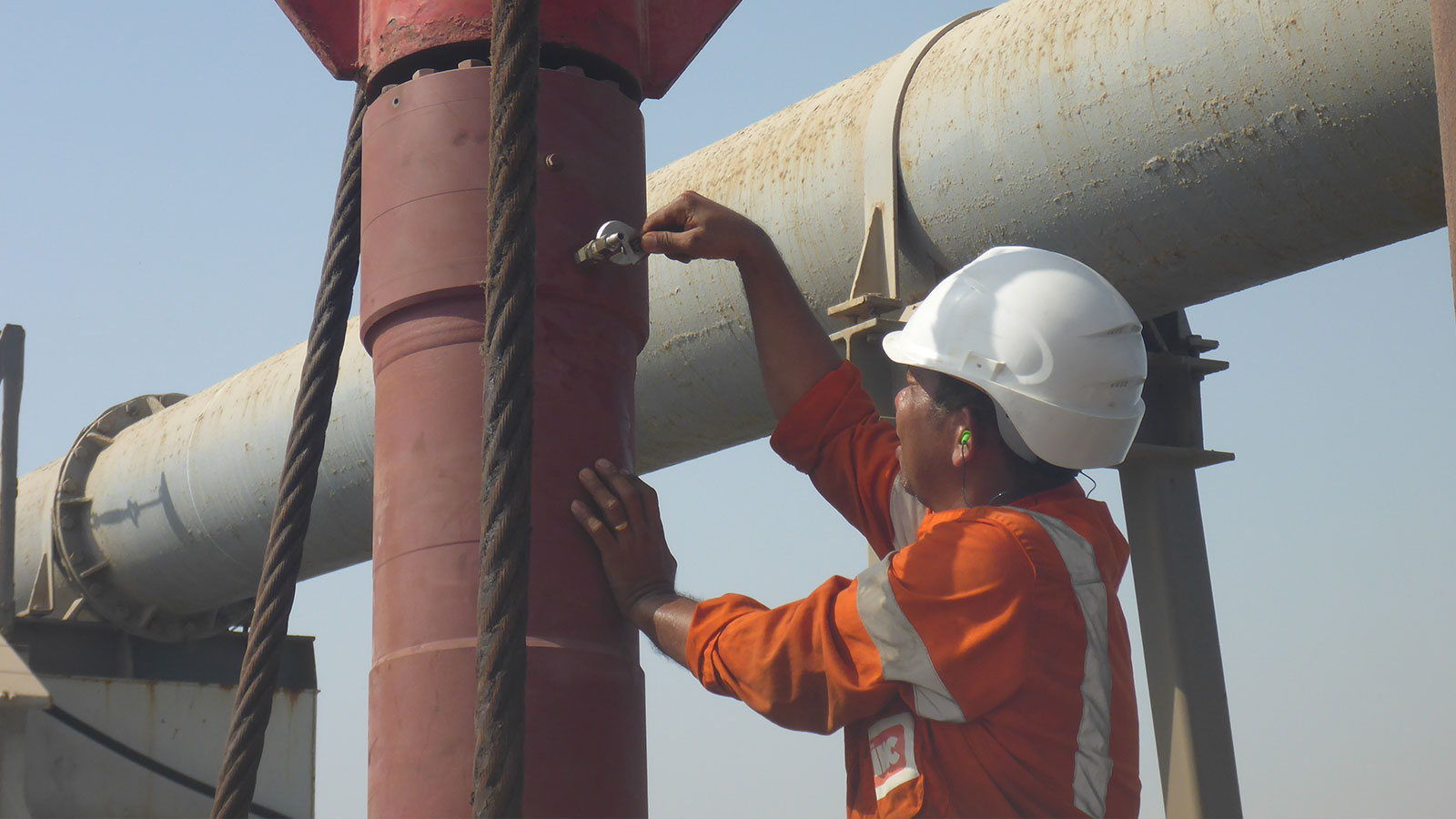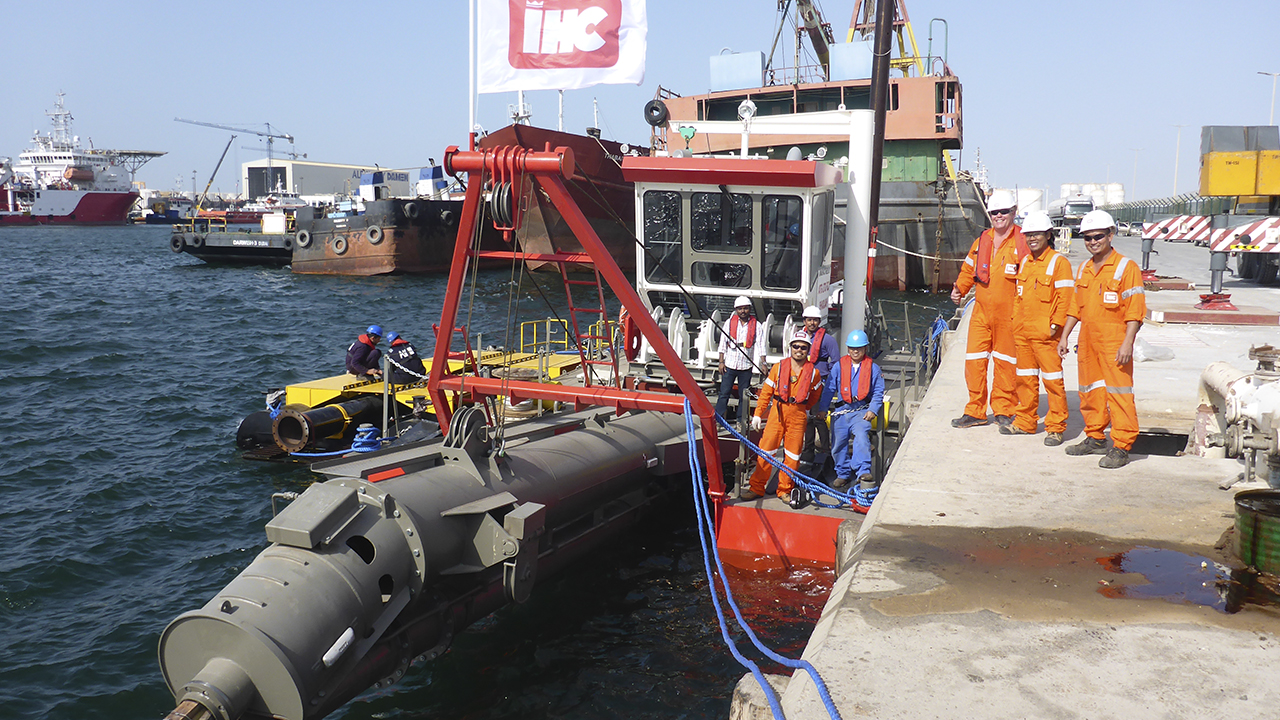 Hiring process
Based on your CV and cover letter, we may invite you for an initial interview. This will be between you and the HR Business Partner, plus the Manager from the relevant department. 
During the interview, we will tell you more about the company, the department and the role for which you have applied. As you might expect, this conversation is focused on you and we'd be delighted to hear more about your story, background, experience and motivation. At the same time, we will give you the chance to ask questions about our company, as well as the position itself. 
Providing that the initial interview is positive for both parties, a second interview will take place in which you will speak to the GM or Area Director (depending on the opportunity applied for). During this interview, we will go into more detail regarding your profile in order to see whether you are a good match, and of course you will be given the opportunity to ask any questions that have arisen following the initial interview. 
The topic of working conditions often comes up during this interview but, if necessary, a separate meeting can be set up to discuss these. Please note, for some roles, it is necessary to complete an online test or assessment. A reference check or background check may also be required. 
Other information
If living or travelling abroad – either frequently or occasionally – is part of the role, this will be clearly specified in the vacancy. If nothing is stated in relation to this, it is safe to assume that it is a marginal part of the role or not part of the role at all.