Linear cable engines
Linear cable engines for handling, laying and retrieving fiber optic telecommunications cable from light weight ø12mm cables up to ø50mm double armoured cables.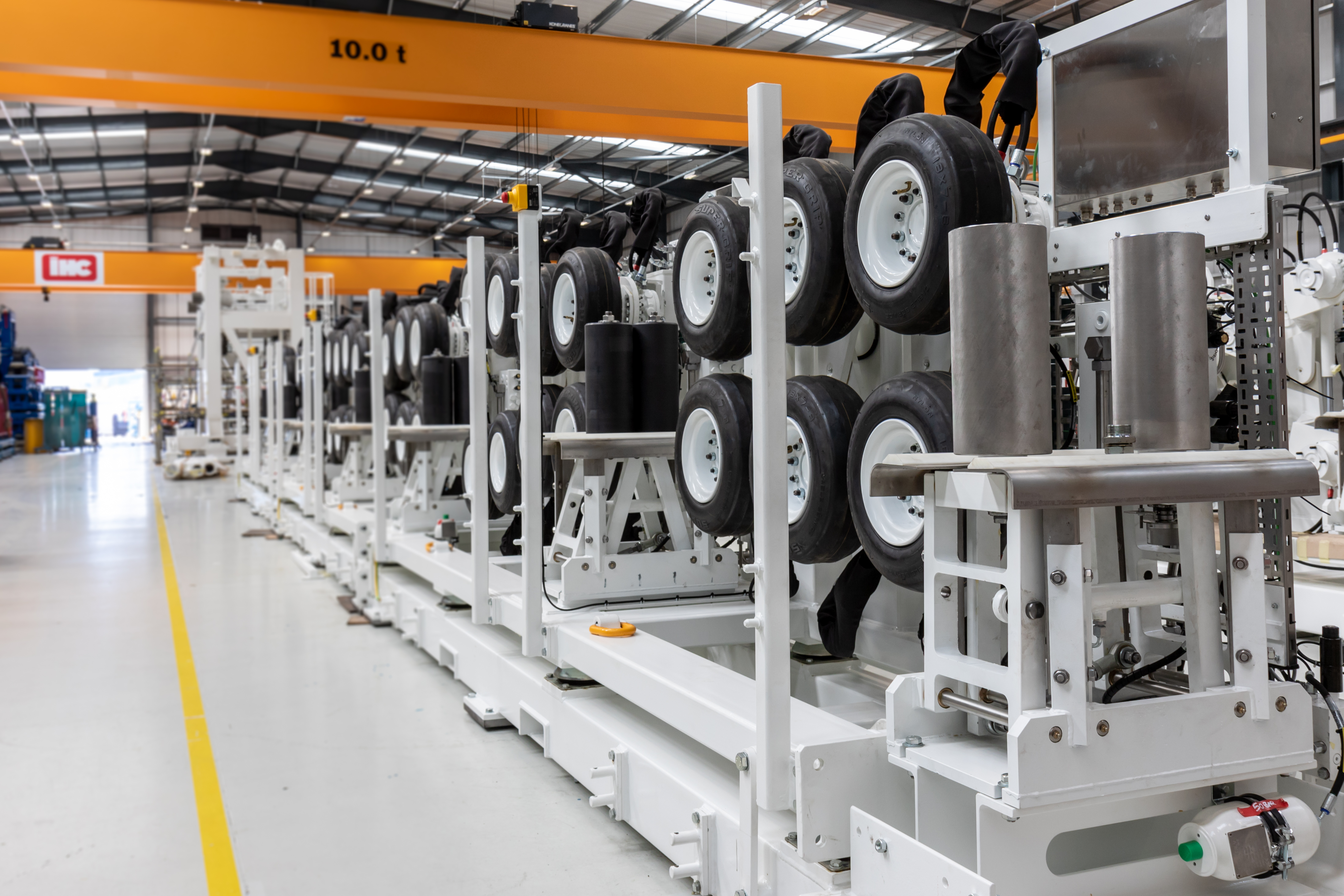 Linear cable engines for fiber optic cable lay
Our linear cable engines (LCEs) have evolved to apply new technologies to ensure that products are handled in a safe and controlled way. Custom designed hydraulic and electrical control systems reduce the risk of wheel spin or 'looping out' between wheel pairs and our field proven methods for load and distance sensing ensure that you will always have reliable data. Royal IHC offers a wide range of LCEs which can be offered in a range of configurations to suit individual client requirements.
hydraulic or electric drive

wheel spin prevention system

containerised systems available

integrated load and speed sensing

integration with auto lay software such as MakaiLay.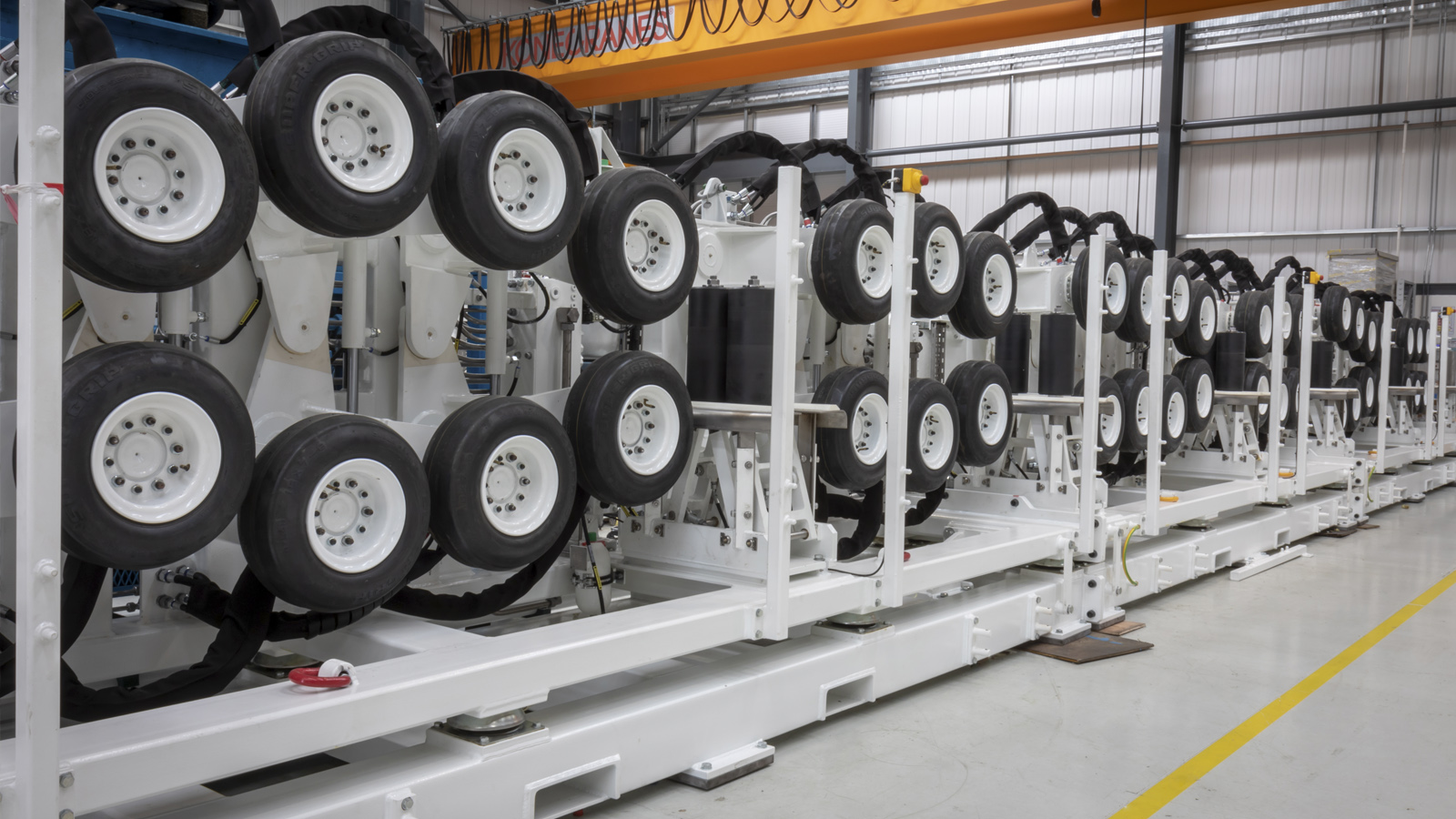 Speeds of up to 10 knots or 18.5 km/hr
Linear cable engines are used to lay cable at speeds of up to 10 knots or 18.5 km/hr at outboard tensions of up to 20 tonnes. Modular construction in groups of up to 20 wheel pairs and beyond, with each wheel pair providing around 1 tonne of pull force only limited by the friction coefficient between the tyre and cable.
Transporters are one or two wheel pair cable engines and are used on or offshore for handling cable either as part of a lay system or in cable manufacturing and storage facilities. They can be supplied with integrated electric or hydraulic drive systems.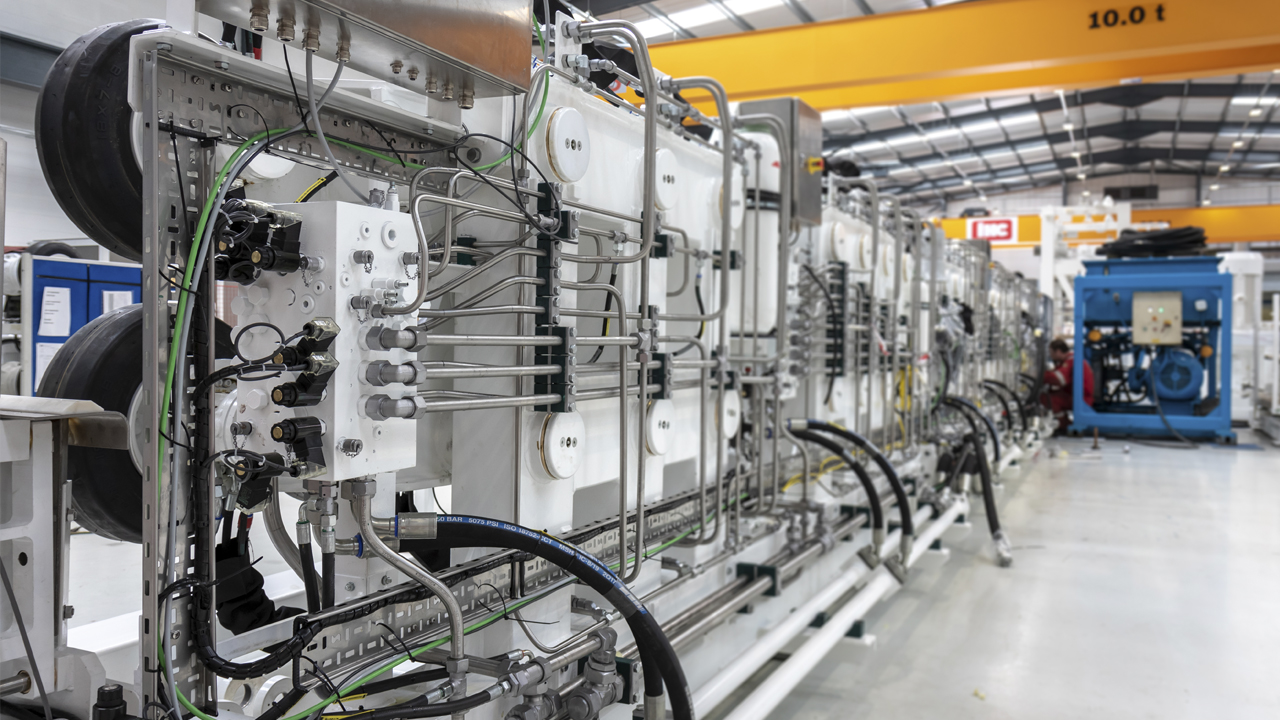 Track Record of custom deliveries
Royal IHC has an impressive record of delivering more than 50 linear cable engine projects to date. Our offering of standard wheel pair modules can be customised to suit your specific requirements, including containerising and specific speed/tension capabilities.
More information?
Tom

Blanchford

Sales manager cablelay and pipelay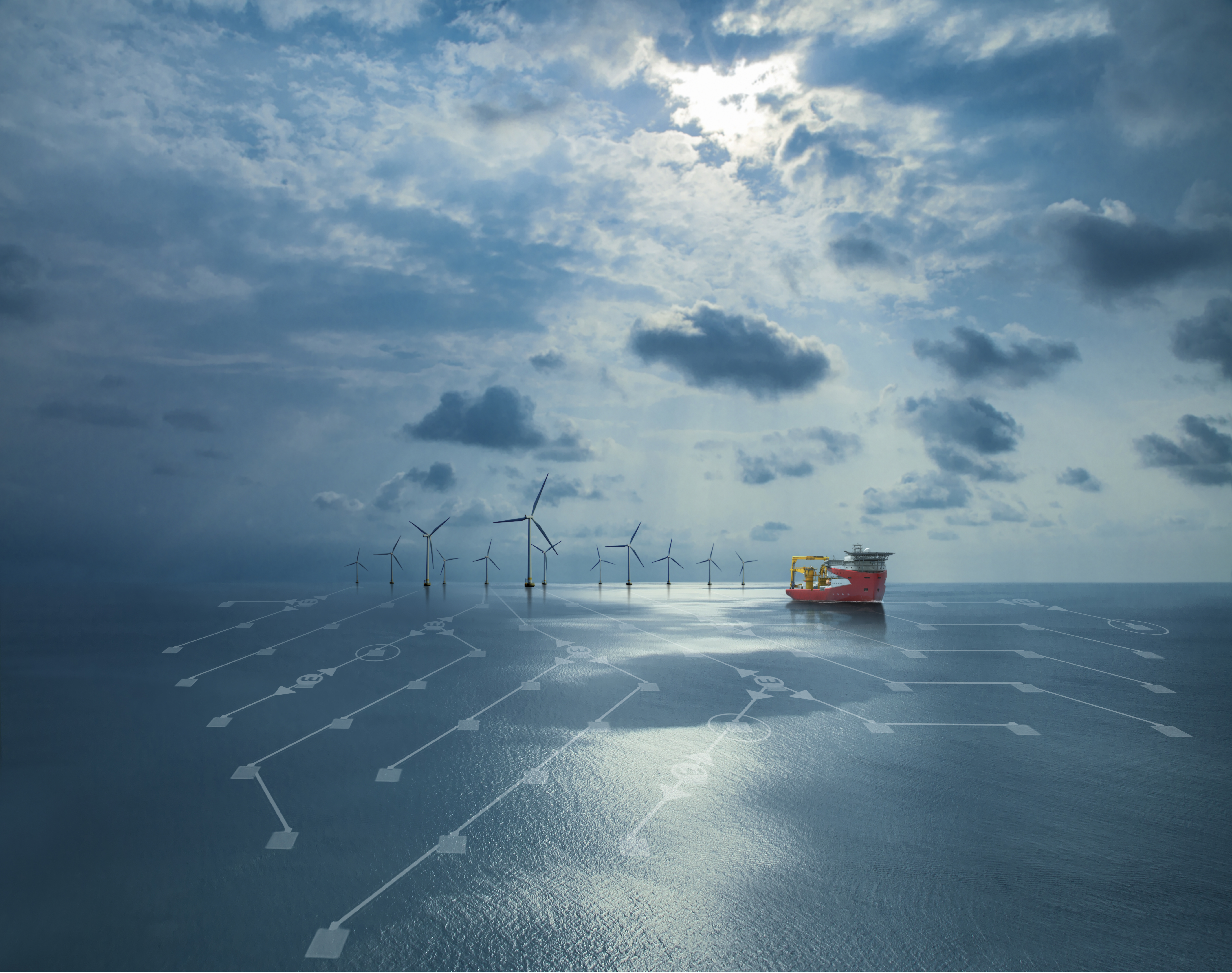 Our experts are happy to think along with you