Handling the winds of change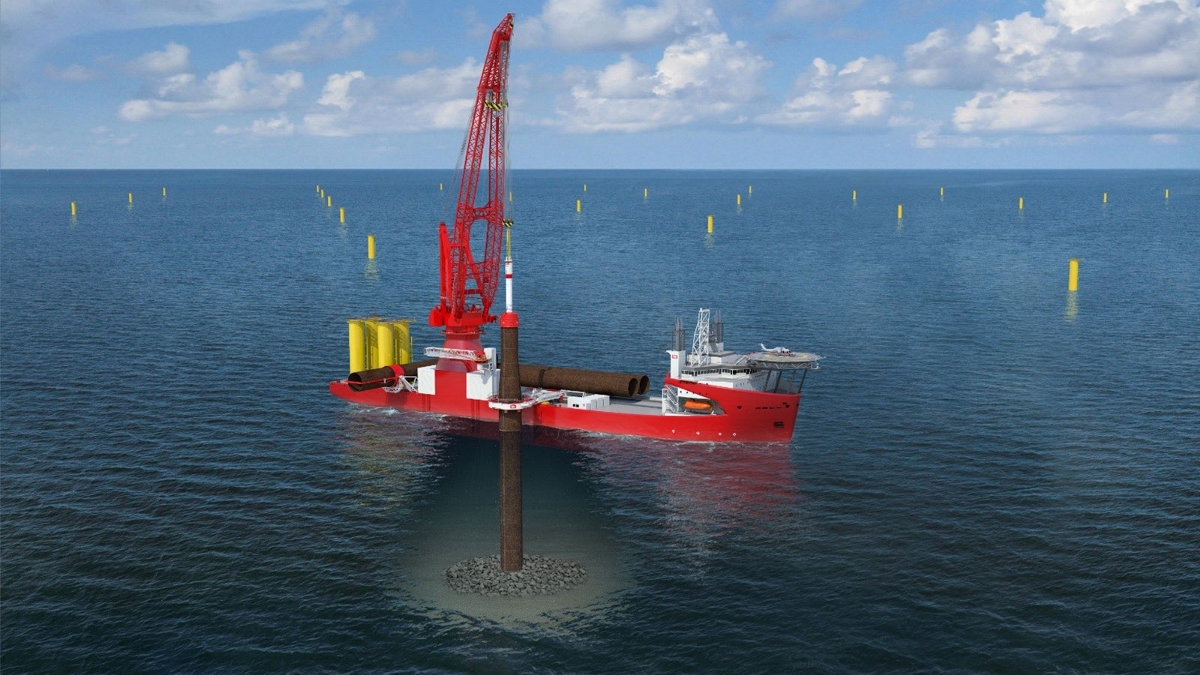 Wind farm monopile foundations are currently installed with either a jack-up or floating heavy lift vessel kept in position by moorings. Whereas jack-up vessels need time to jack the vessel out of the water, heavy lift vessels need time to anchor it. The time associated with these operations can range from six to 24 hours.
With monopiles increasing in size and the payload of the jack-ups coming close to their weight limits, heavy lift vessels are likely to be the more efficient choice in the near future.
Using our new Dynamic Outrigger Frame, Royal IHC is able to offer a rapid and more efficient process for wind turbine monopile installations with crane vessels. This will significantly reduce overall offshore costs and the time spent on foundation installation.
Getting to grips with the problem
Installing large monopiles from a floating vessel controlled by a dynamic positioning (DP) system is a challenge as there will be residual vessel motions due to the DP mode inaccuracy. By using a motion-compensated gripper, these movements can be counteracted and a force can be applied to the pile to counteract wave loads. The pile inclination during pile driving can also be controlled to ensure a safe operation and an accurate final position of the monopile.
By using a motion-compensated gripper, the piles can be installed from a floating heavy lift vessel on DP, therefore eliminating the time needed to moor the vessel.
Project simulation and design prototypes
An analysis was first performed on a range of current and future wind farm installation projects in order to define a basic specification for such a system. We then assembled an IHC R&D product development team to bring this innovative system from a conceptual level to a market-ready solution.

This innovative, new application of existing technology brings a vessel's DP system together with an IHC Dynamic Outrigger Frame control system to work in harmony for active motion compensation, in combination with the pile moving in the sea bed.
Technology-wise, this has been a considerably challenging project, but the Dynamic Outrigger Frame has been incredibly exciting to work. Mainly because it involves pretty much all technical disciplines and a great deal of internal expertise within IHC.
A group of enthusiastic specialists has collaborated to produce a representative simulation model. This includes vessel dynamics, pile-soil interaction, control system, IHC DP system and specific hydraulic and electrical behaviour of the systems.
The Dynamic Outrigger Frame is a significant piece of equipment weighing close to 700 tonnes and capable of being actively moved in X and Y directions on deck (see illustration). As you can imagine, the feasibility, reliability and performance of such a system is critical. When it comes to contractor specific vessels, our dynamic simulation model allows us to define a fit-for-purpose solution to suit individual vessels.
Combining this model-based design approach with our operational experience in offshore pile driving will help to ensure that there are less risks and unwelcome surprises during actual project execution, as well as provide a working solution after equipment installation on board.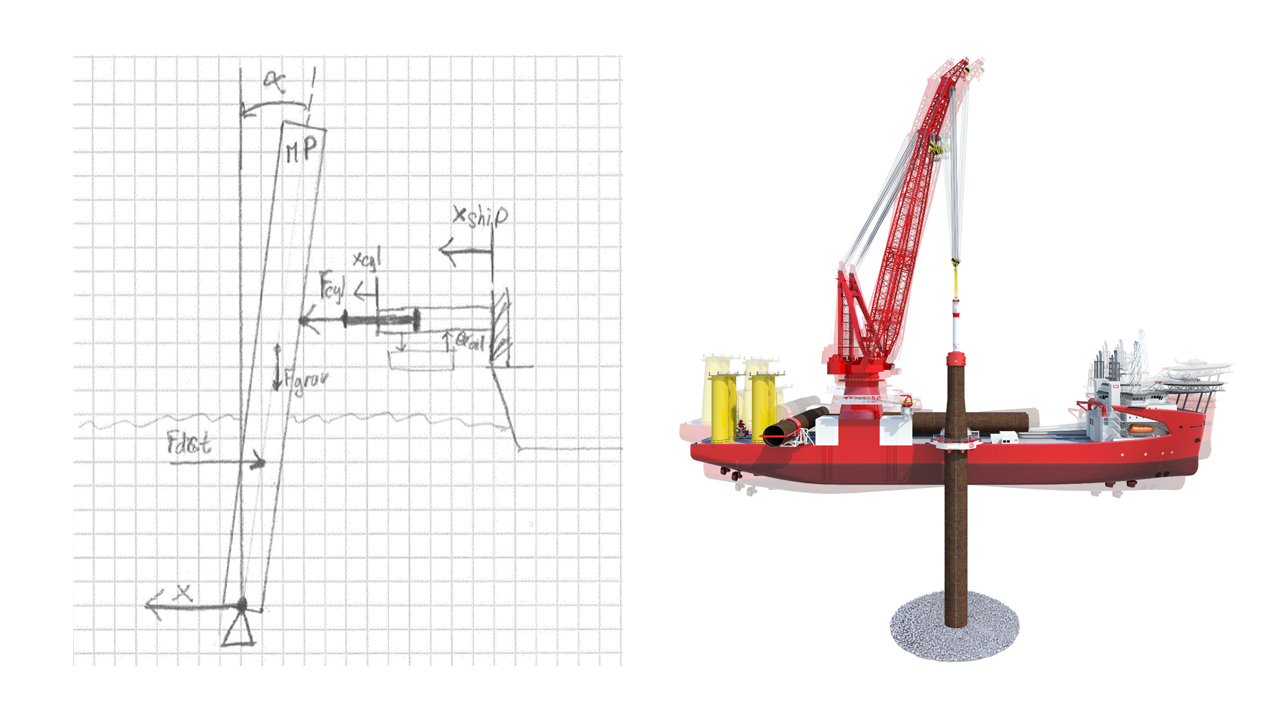 Dynamic and innovative solutions
The Dynamic Outrigger Frame looks set to be a groundbreaking piece of equipment long into the future. It will enable contractors to speed up the foundation installation process and allow them to expand operational weather windows. This results in reduced construction costs in the offshore wind sector.
In fact, potentially up to 30% of the installation time required offshore can be saved by using the Dynamic Outrigger Frame, which directly reduces overall project costs.
Excitingly, with all of our disciplines and expertise 'in-house', IHC is in a unique position to be able to provide the Dynamic Outrigger Frame from concept right through to actual design, build and delivery.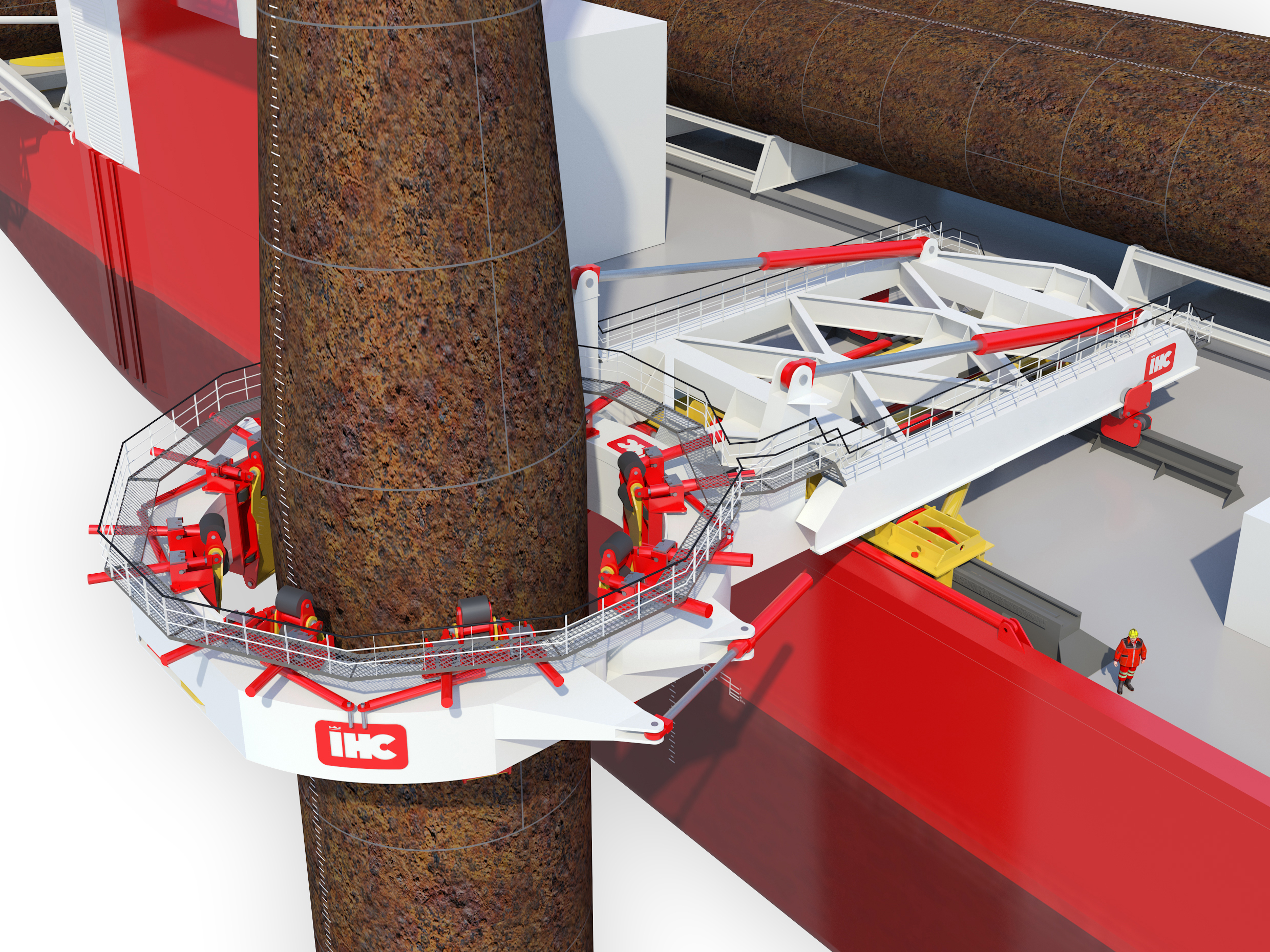 Written by
Jurgen Zijlmans
Senior Sales Manager Handling Equipment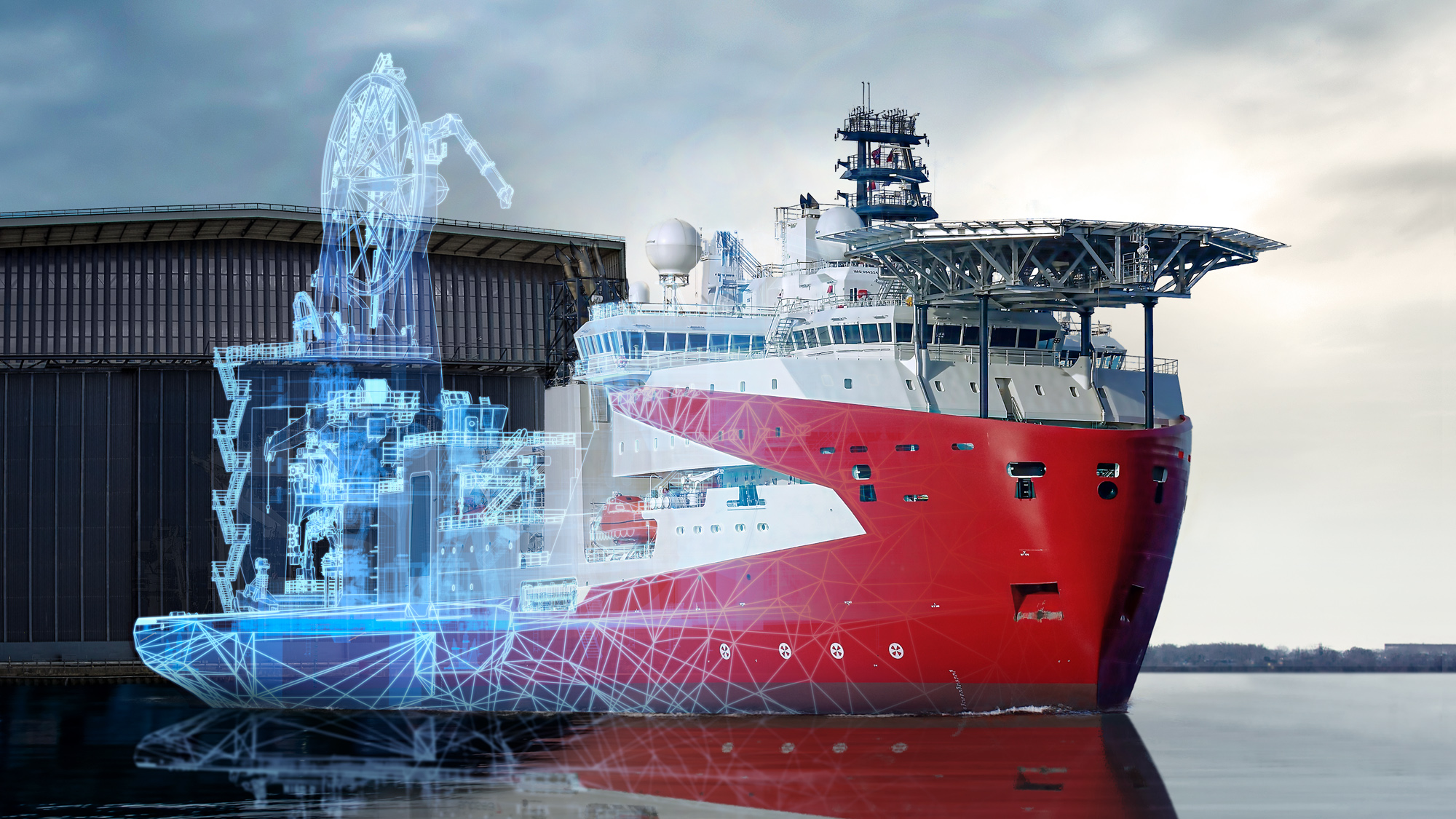 Get in touch with our team to see what innovations are available to you.