Anchor handling tug
Purpose built, methanol fuelled AHT vessels with optimised storage capacity.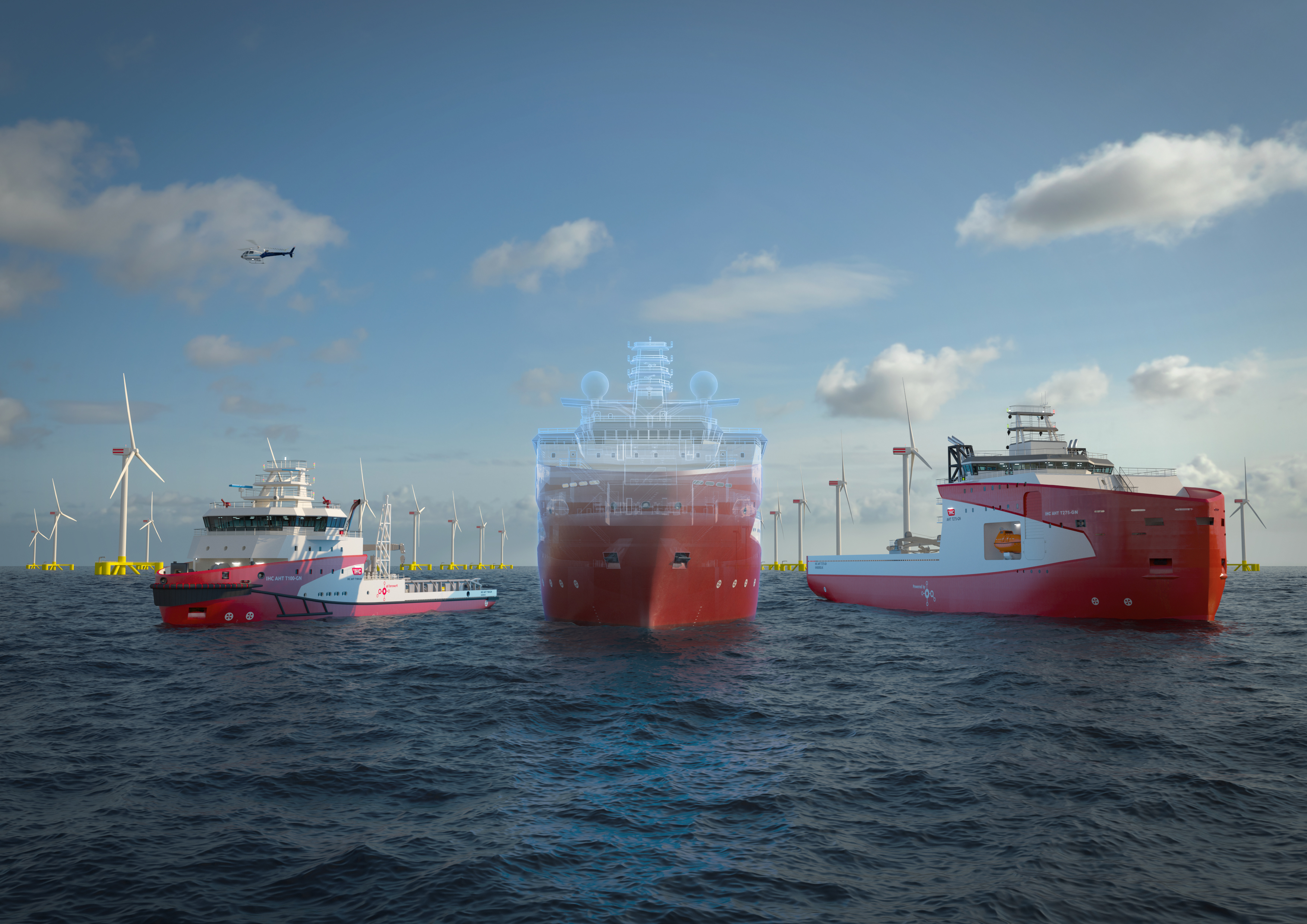 Our new class of anchor handling tugs (AHT) facilitates efficient and sustainable infrastructure development for offshore wind farms. A purpose built, methanol fuelled AHT vessel with optimised storage capacity able to operate 24/7 in the harshest offshore environments.
Shorten installation times and reduce the number of vessels needed in the field all while scaling up your commercial capabilities in the development of floating wind parks.
With our methanol fuelled AHT vessel you can lead the way in the energy transition.
In the life cycle of a floating wind farm an anchor handling and towing vessel is an essential asset. From assembly and installation to maintenance and decommissioning, an anchor handler tug will play an important part in the operation. Each stage in the development of floating wind farms requires assets with different characteristics. However, certain elements are the same such as reliability, storage capacity, safety and crew comfort. Next to an efficient operation and sustainable performance, these items are all reflected in our designs, from small to medium, to large!
Environmental responsibility
Our AHT vessels are ready to meet your needs for sustainable operations in wind farms with cost effective solutions. Net zero emissions at the wind farms are achieved by using a methanol battery hybrid power propulsion system.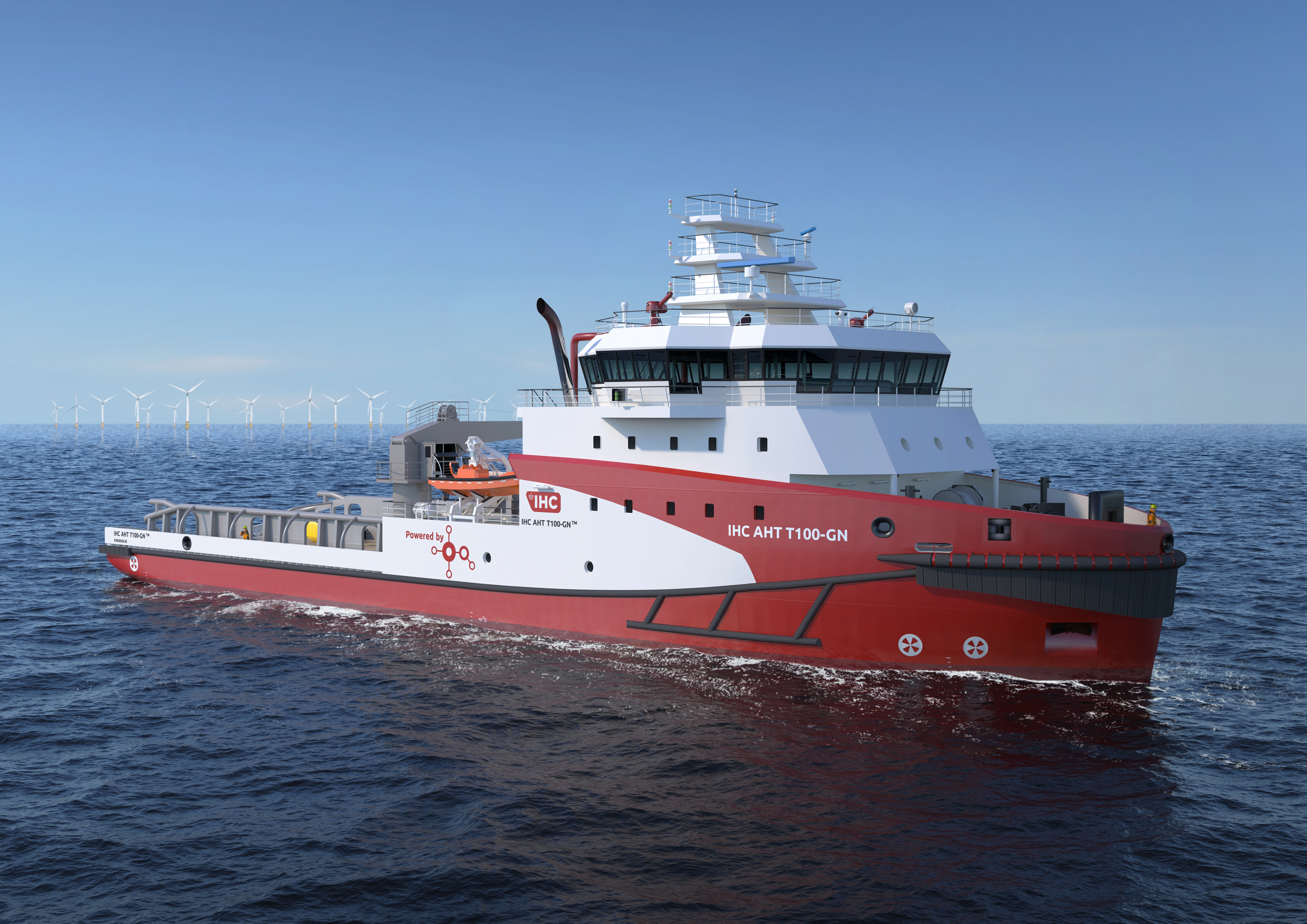 The smallest in our range of anchor handling tugs is perfect to tow – together with the T275- the floater to the site. Equipped with a 200t anchor handling winch it can also be used to retighten the mooring lines after a storm, for example.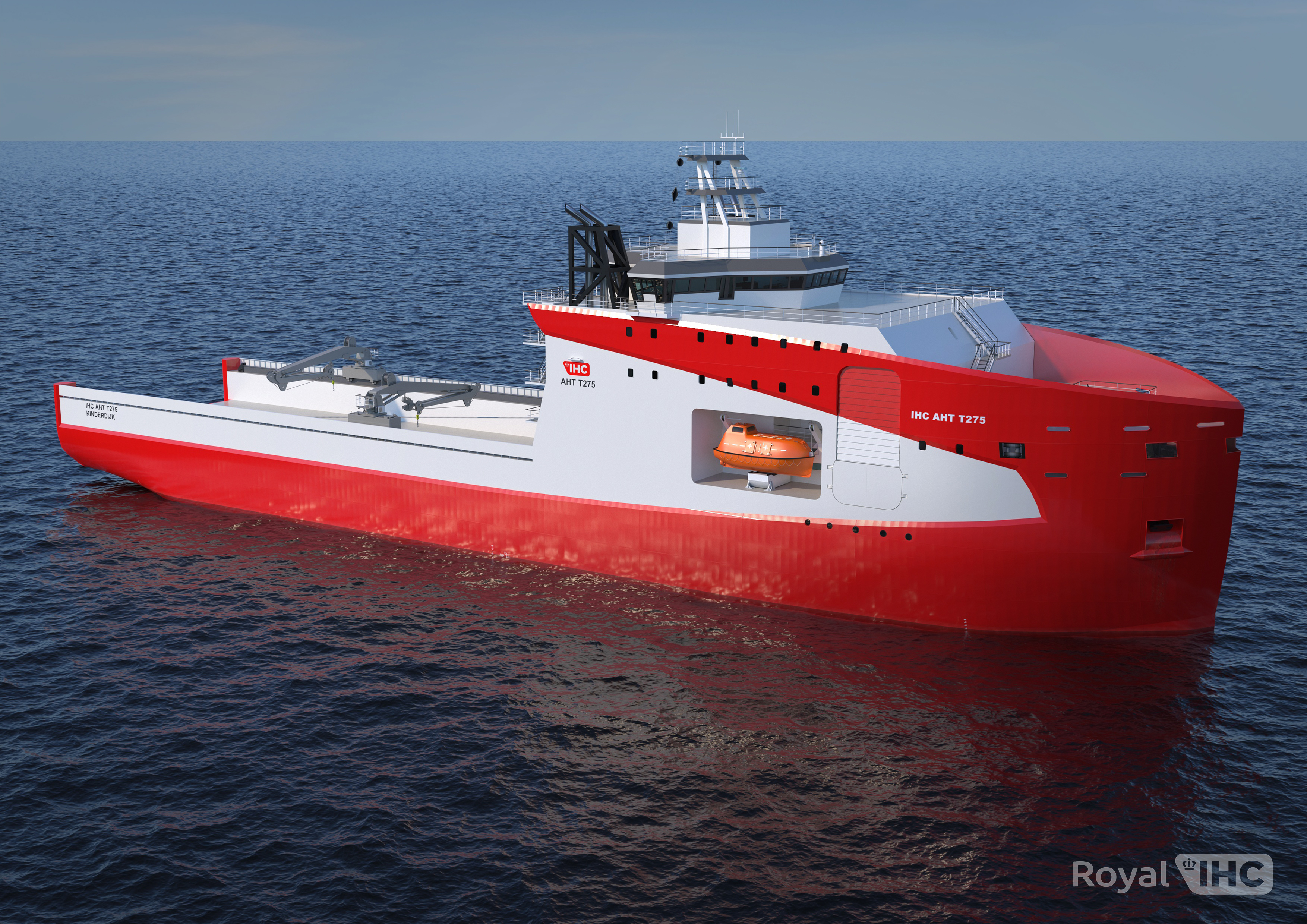 The 'medium sized' AHT vessel is designed for installation of infrastructure offshore, towing of Floating Offshore Wind Turbines (FOWT), and for handling anchors and mooring lines. It includes a DP class 2 capability, a 600t anchor handling/ towing winch and a 275t bollard pull. This next generation anchor handler can be used for towing and installation of FOWT's on an industrial scale.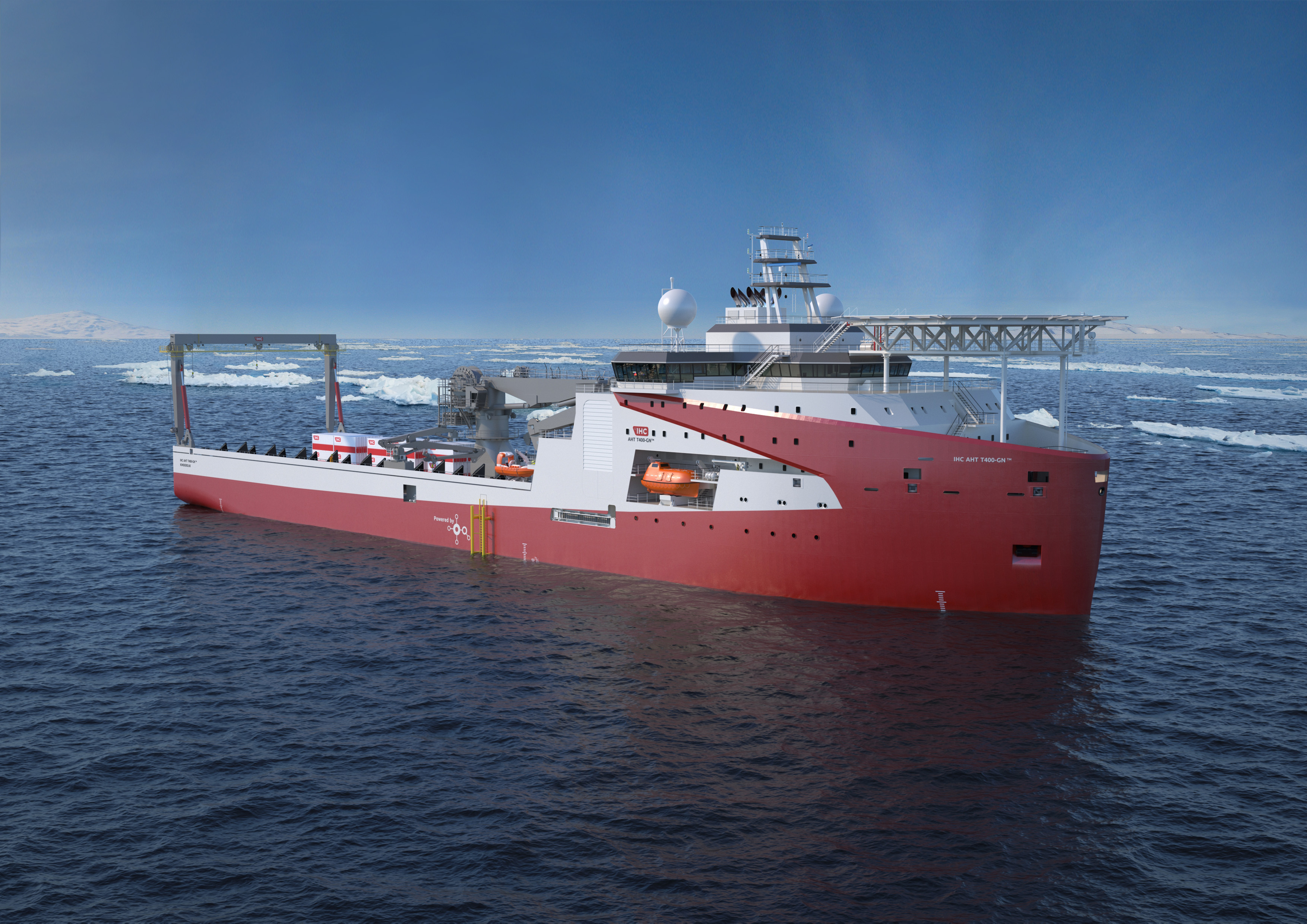 The biggest vessel in our class of anchor handling tugs is designed with an anchor handling winch of 820 ton and a 400t bollard pull, making this a very efficient vessel for the deployment of anchors and mooring lines. A large work deck area and storage capacity offer you the full benefit of a high level of autonomy. 
Key focus points in development
The vessels are designed in line with Royal IHC's proven offshore hull design, characterised by good sea-keeping and crew comfort.
In the development of these vessels, key points are:
crew and passengers safety

environmental responsibility

optimised hull and dynamic positioning performance

operational effectiveness

comfortable living and working environment 

high level of autonomy 
The outcome is a robust and flexible design which can be fitted to your requirements for a bespoke technical solution. 
Efficient and safe installation
Whether it is the anchor handler with 100t, 275t or 400t bollard pull, you will benefit from a vessel with a specialist mission in mind. An anchor handling and towing vessel based on a long-standing track record of designing and building class leading, complex, integrated DP vessels for the offshore industry. All of which has resulted in an asset that is not only very efficient, but also safe in operation.
fit for purpose anchor handling system for catenary installation of offshore wind turbines 
optimised storage capacity for chains and mooring lines catering to majority of future offshore wind turbine designs
battery assisted dual fuel hybrid power generation based on methanol
designed to work safely in harsh and challenging offshore environments around the world 
accommodation able to facilitate a 24/7 work schedule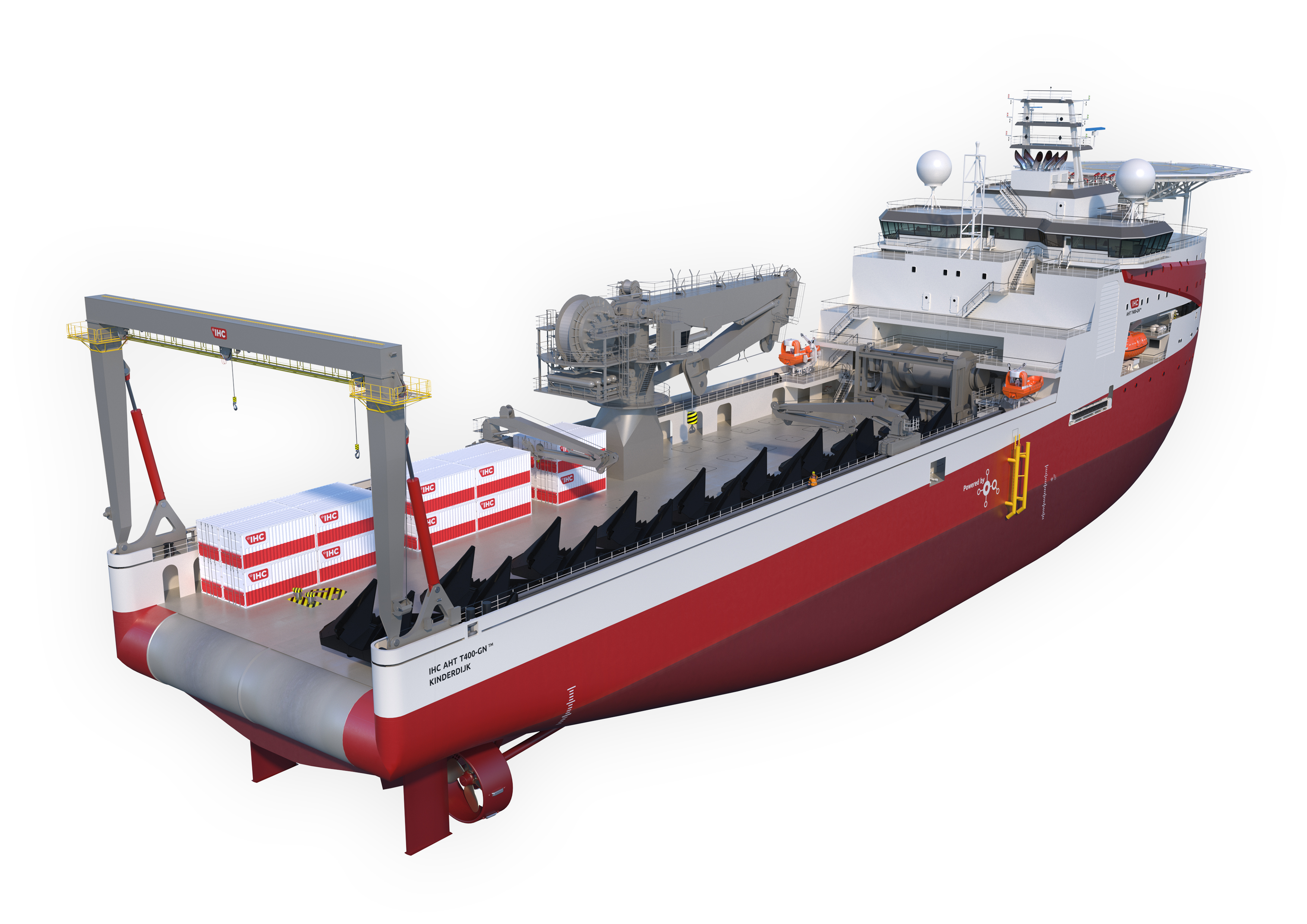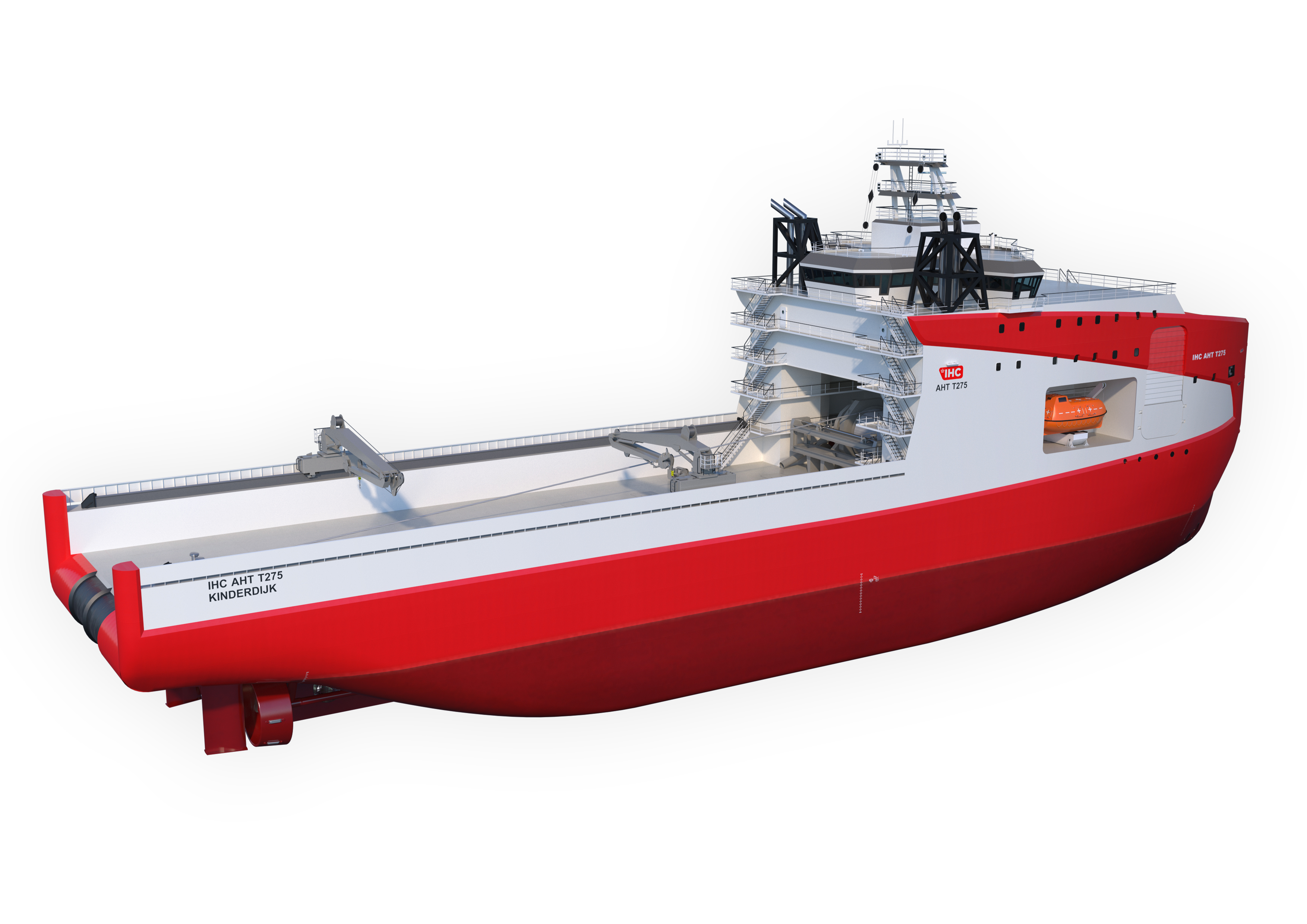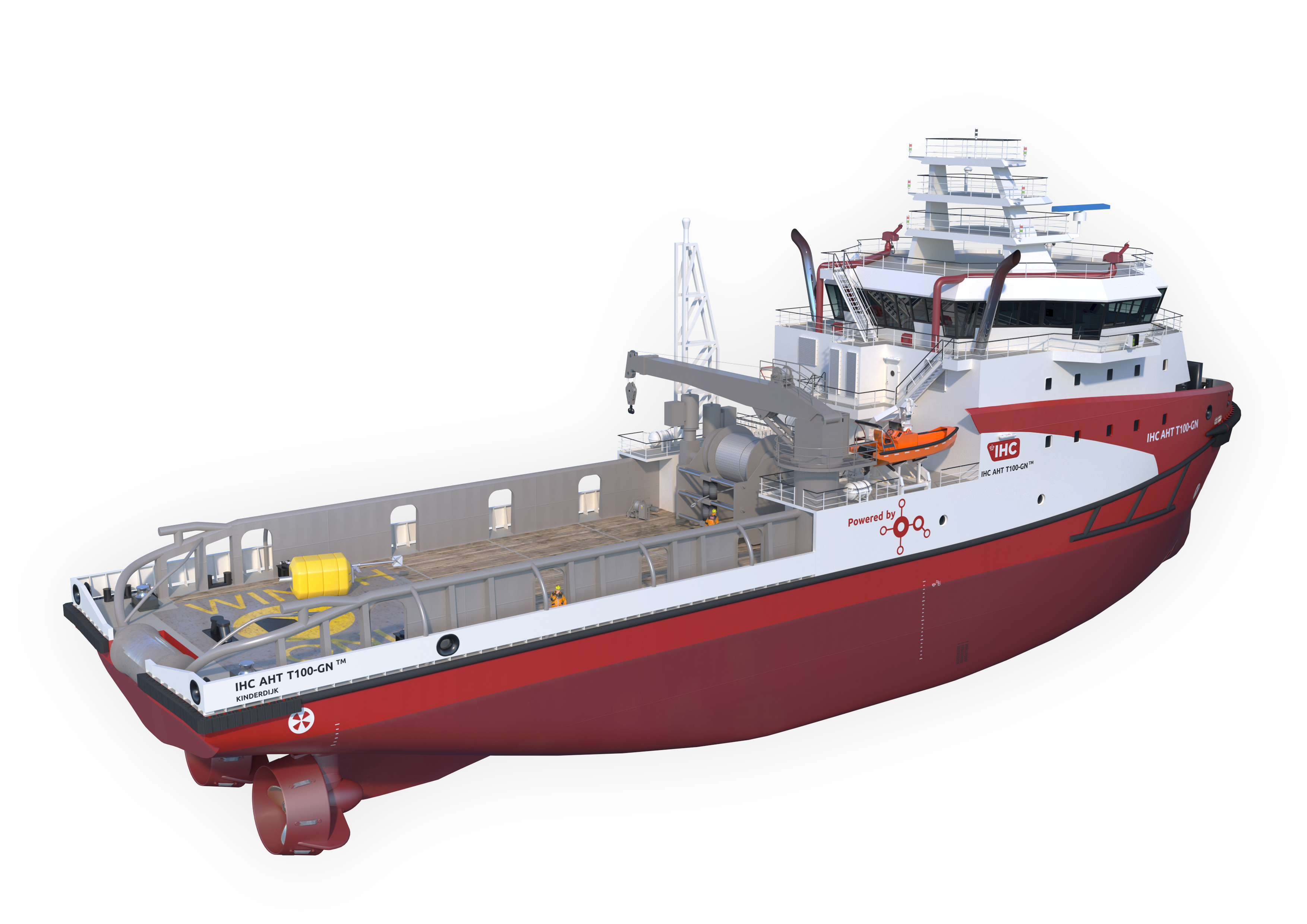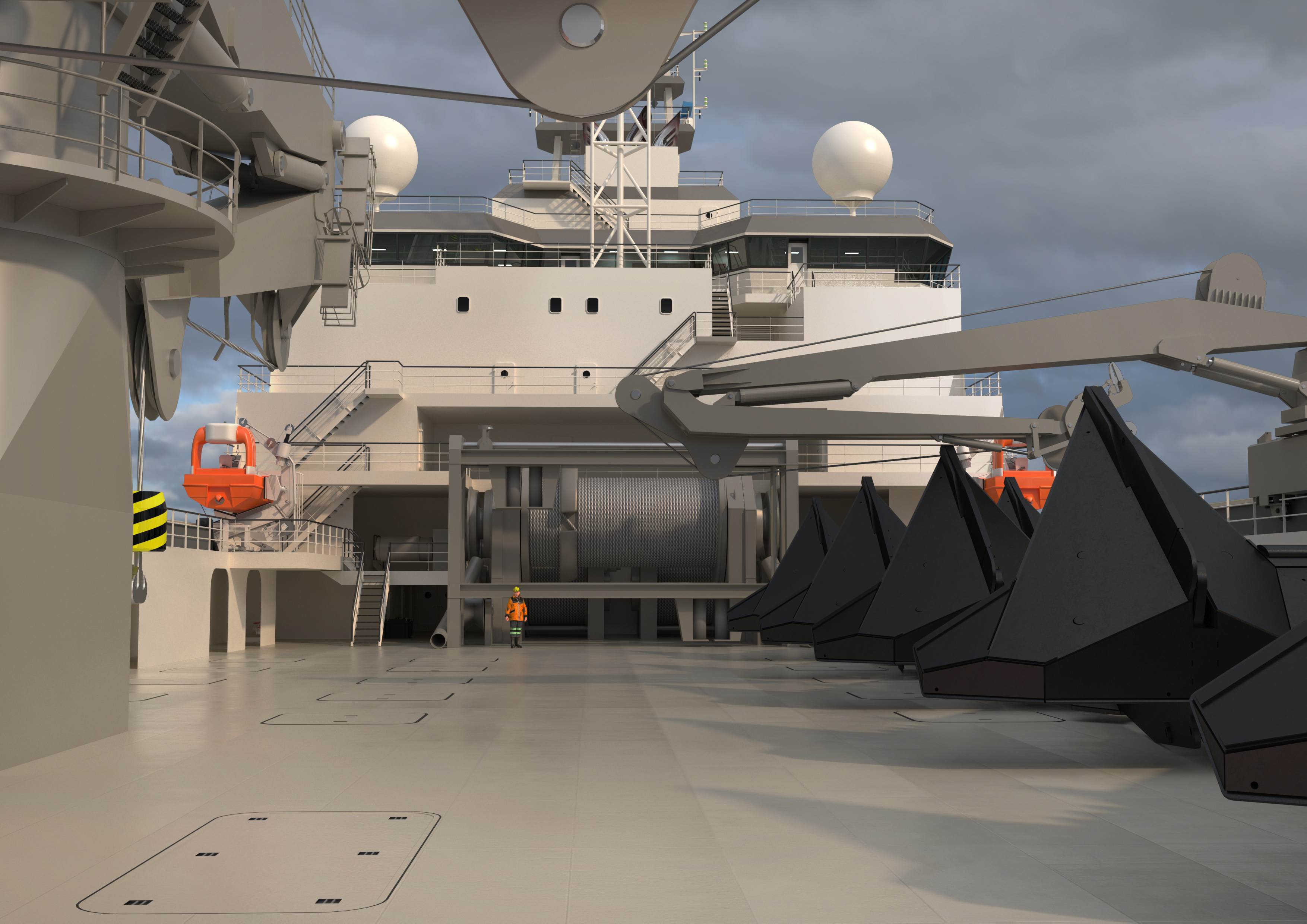 Our experts are happy to help!