Fiber optic cable lay vessels
We provide you with complete fiber optic cable lay solutions for telecoms, ranging from design services to turnkey delivery of cable lay vessels or spreads.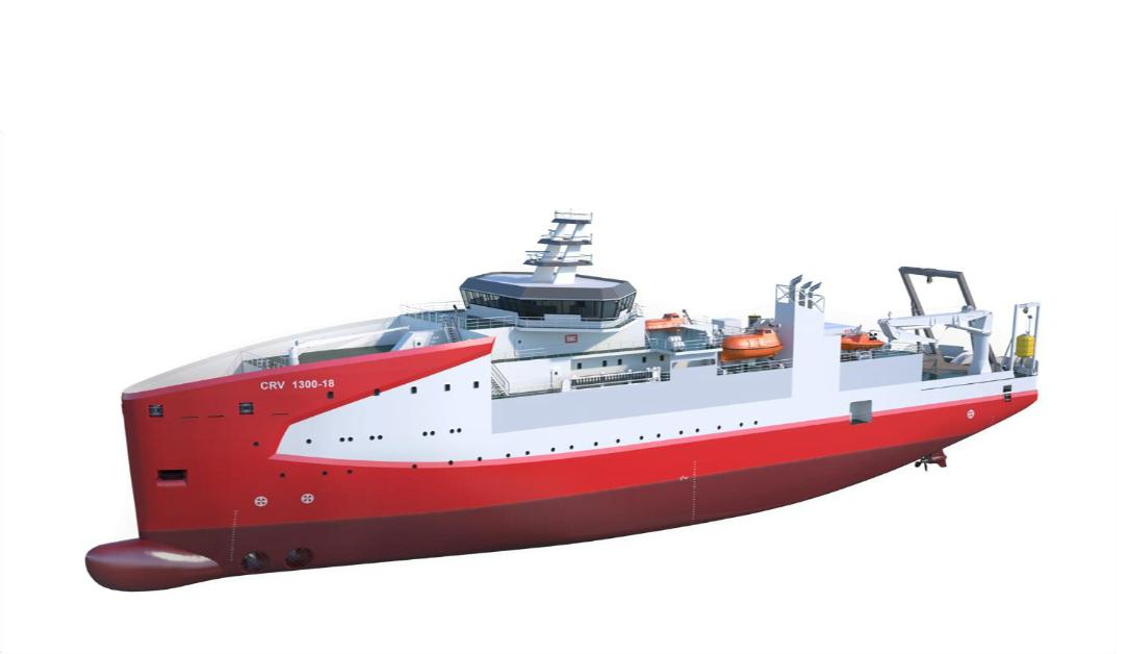 Fiber optic cable lay vessels
Submarine telecom cables are connecting the world by transferring data. Huge lengths of fiber optic cables are connecting countries and even continents with each other. The telecom cables and repeaters are delicate products and installing long lengths of these cables at great depths require the right asset.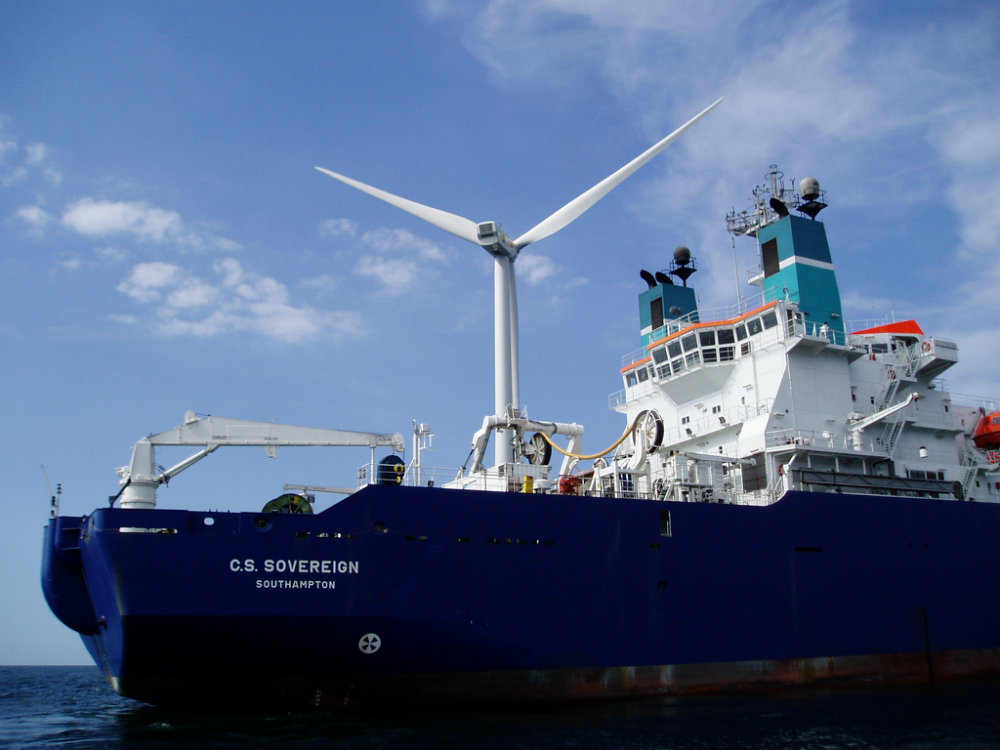 Built for telecom projects
Royal IHC's CLV T6000-23 is an excellent example of a vessel built for a specialist, telecom cablelay project. The vessel was designed drawing on Royal IHC's knowledge of cable installation and burial operations, in combination with extensive design skills and experience building fully integrated offshore vessels and equipment.
We can provide one integrated vessel solution as the sole supplier for the ship, mission equipment and control system. We offer a multifunctional solution of cablelay and repair vessel.
integrated control system: control system for the mission equipment can be integrated to enable easier operation

hybrid propulsion: solutions focused on more efficient fuel consumption

large working area on the aft deck

focus on the highest level of comfort onboard

all cabins have their own private facilities.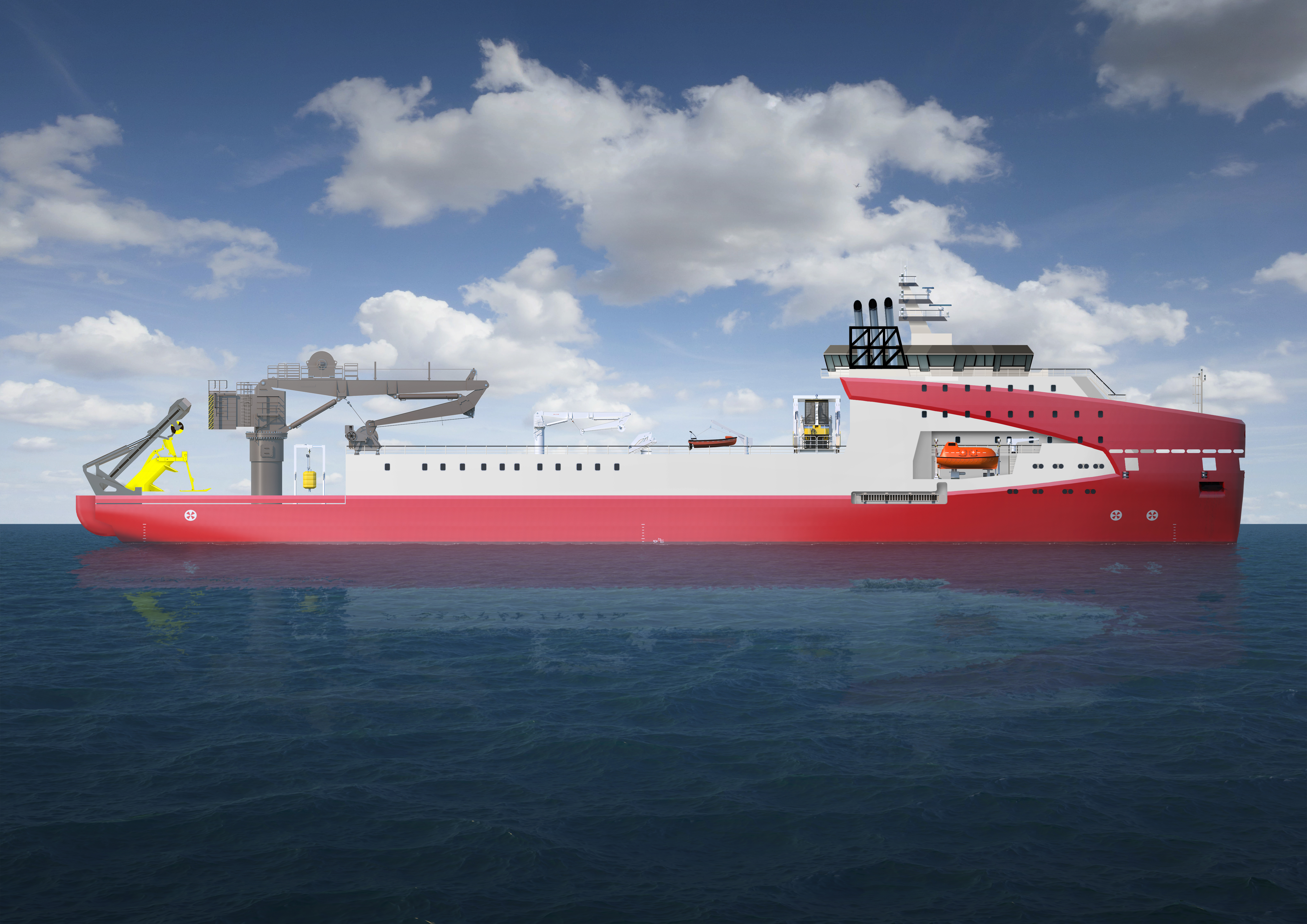 The design includes higher cablelay speed, a hybrid engine arrangement and separation between the working and living areas.  A lean approach during the design of material flows and storage resulted in a vessel sized appropriately for any project. All stages of a cablelay operation have been taken into account, from load-out at the cable manufacturer to burial of the cable into the seabed.
The vessel is equipped with an integrated control system which enables monitoring of all the equipment from the same station, providing easier operation management. The cable control room is located in the aft deck which also gives good visibility over the working area.
The vessel is outfitted with three cable tanks which allow for simultaneous loading resulting in fast load-outs and time savings. The cable is guided from the cable tanks into the cable highway, through the linear cable engine (LCE) or cable drum engine (CDE) before it leaves the vessel over the whiskers into the sea.
Specifications
three main cable tanks: max 2,000 tons per tank

two spare cable tanks: 140m3 per tank

operational depths range from 10 to 8,000 metres (also depending on the cable size and specification).
More information?
Luuk

Koster

Sales manager integrated vessels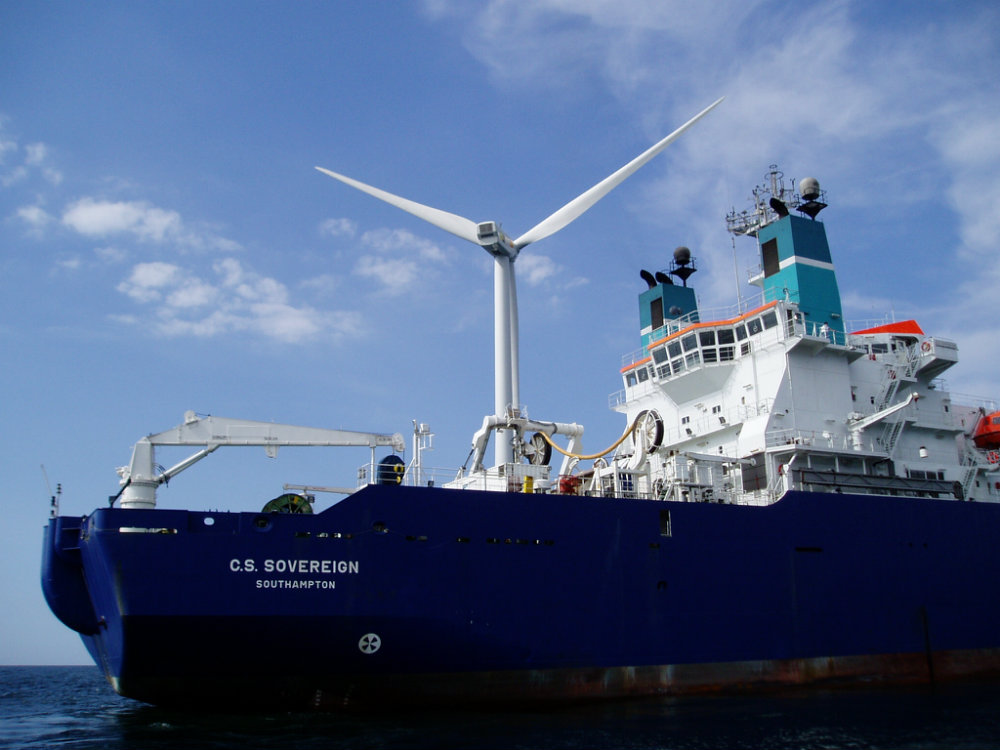 Our specialists are more than happy to help!