Offshore support vessel
A new class of vessels for IMR and light construction activities, combining the latest technology on a compact platform for lowest total cost of ownership.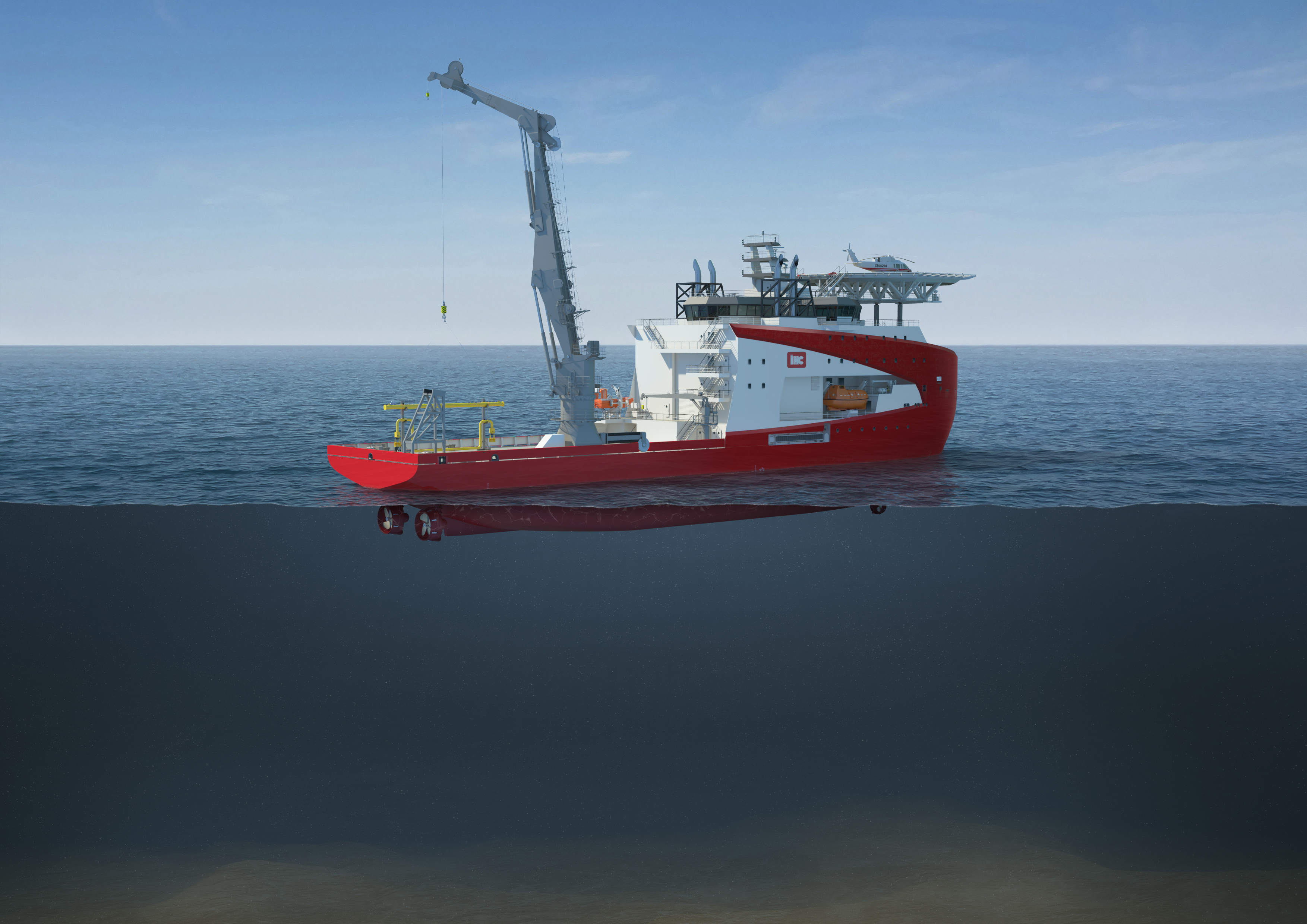 Royal IHC has developed a new class of offshore support vessels to address the need for IMR (inspection, maintenance and repair) and light construction activity, the Royal IHC OSV T3000-20. This high capability vessel combines the latest technology on a compact platform for lowest total cost of ownership.
Designed with DP class 2 capability, the IMR and light construction vessel is relatively compact, with an overall length of 97 meters, beam of 20 meters, draught of 6 meters, and accommodation for 88 pax in single and double cabins.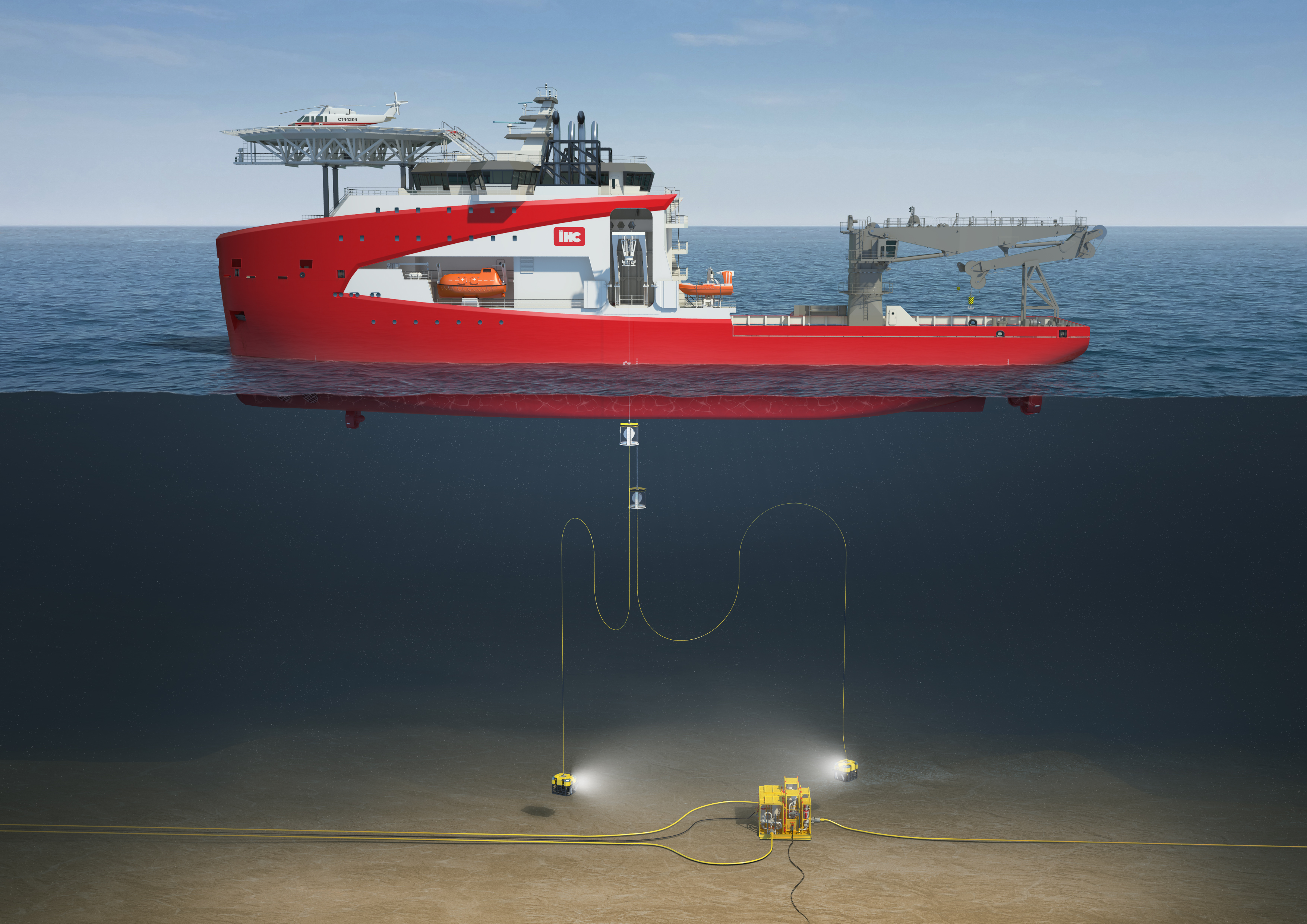 Workability has been the prime focus of the design. As a result, the offshore support vessel has an integrated active heave compensation crane with a 165-tonne capacity and the capability to launch work-class ROVs from their hangar over the side, or through a dedicated moonpool, improving flexibility, safety and easing equipment maintenance.
Offshore support vessel with high capability
The power and propulsion package is a highly redundant fuel efficient hybrid system which significantly reduces maintenance costs and combines best of AC and DC grids, whilst having outstanding station-keeping abilities.
The integrated design results in a relatively compact offshore support vessel with a high capability, providing operators with a low total cost of ownership.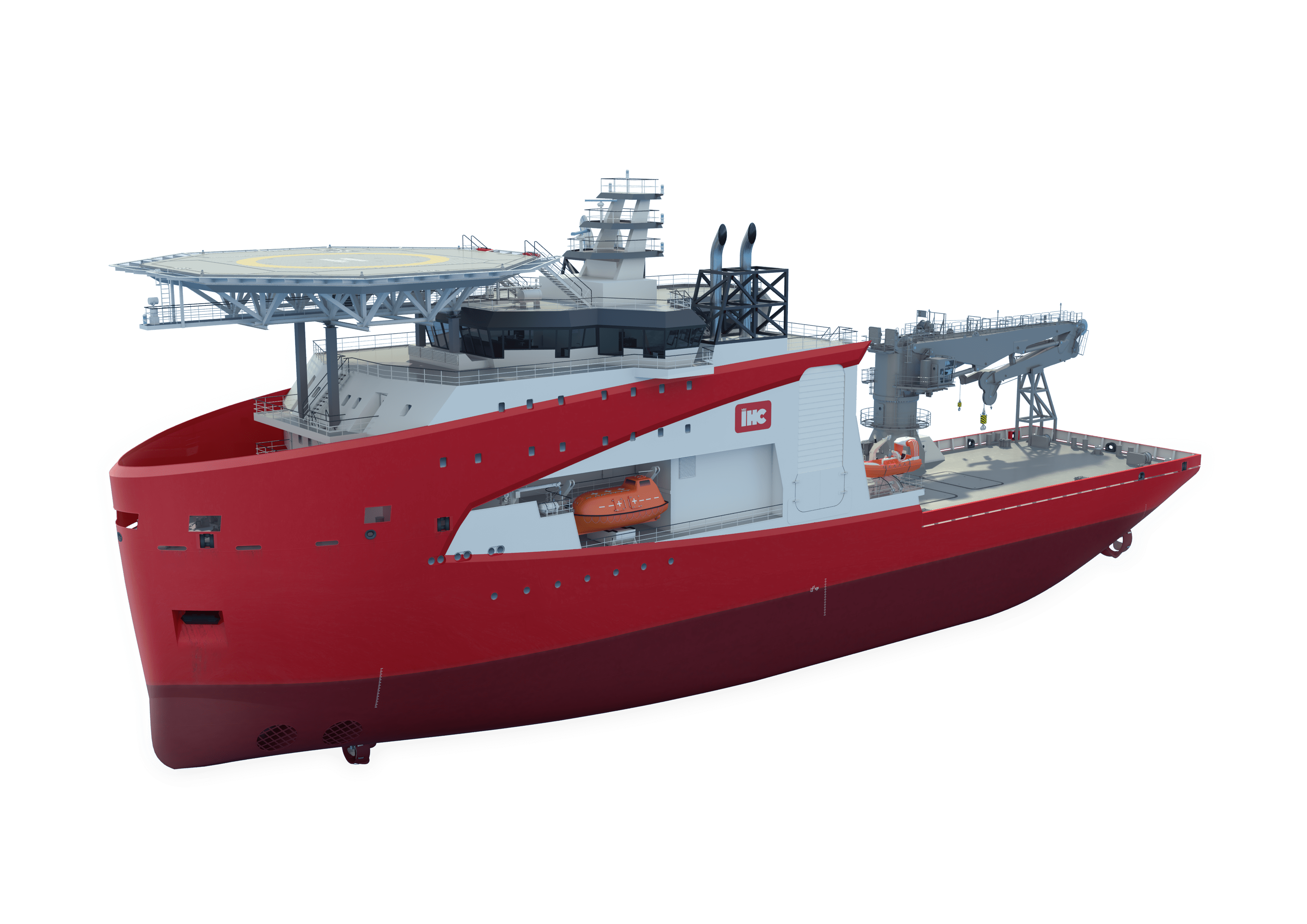 Maximum comfort and efficiency
The offshore support vessel is designed in line with Royal IHC's design philosophy, putting emphasis on crew comfort and efficiency. The workflow has been designed with maximum efficiency in mind. Accommodation areas have been separated and offer a high degree of comfort. The cabins and accommodation capacity is flexible and can be tailored up to a maximum of 88 people.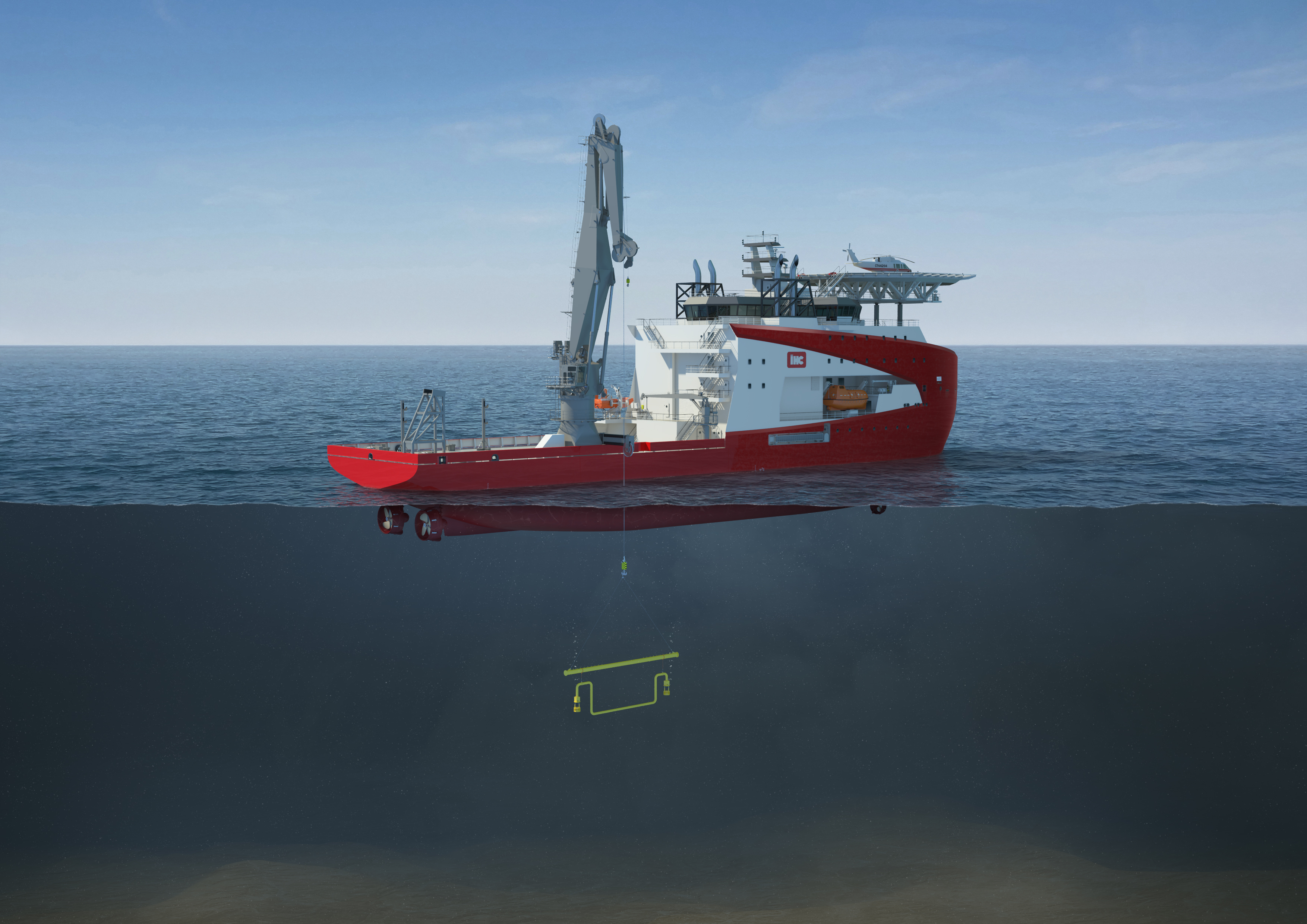 Royal IHC's proven hull form has been systematically verified and improved based on a strong track record. While the T3000-20 OSV comes as a standardised hull, it can be further customised to your requirements, with a smaller crane, different power and propulsion systems, integrated walk-to-work technology, or the option to configure the accommodation block for single cabins.
More information?
Luuk

Koster

Sales manager integrated vessels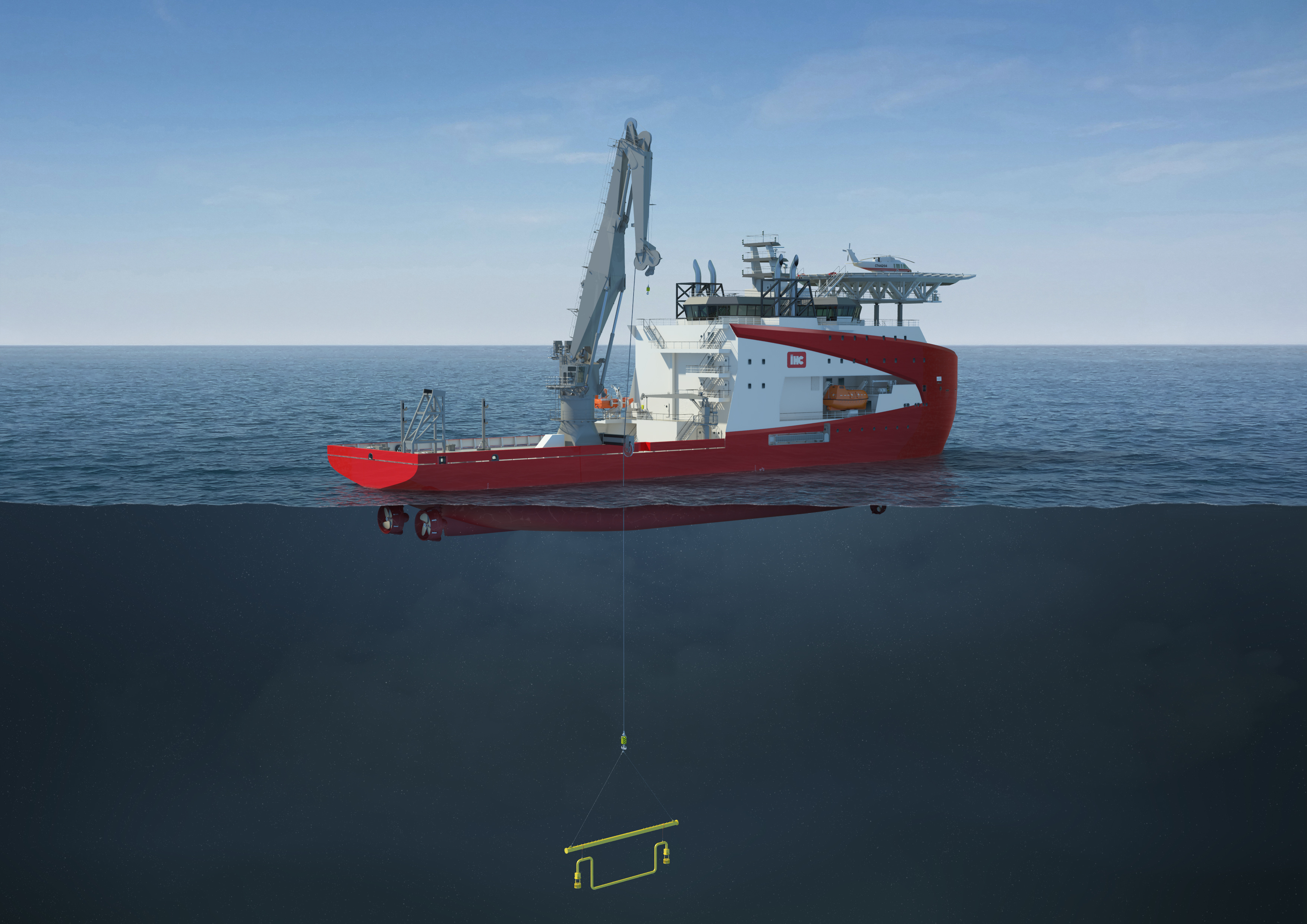 Looking for your optimal OSV?
Our experts are happy to share their expertise with you.