Service operation vessels
Highly advanced SOVs for cost-efficient, safe and sustainable operations.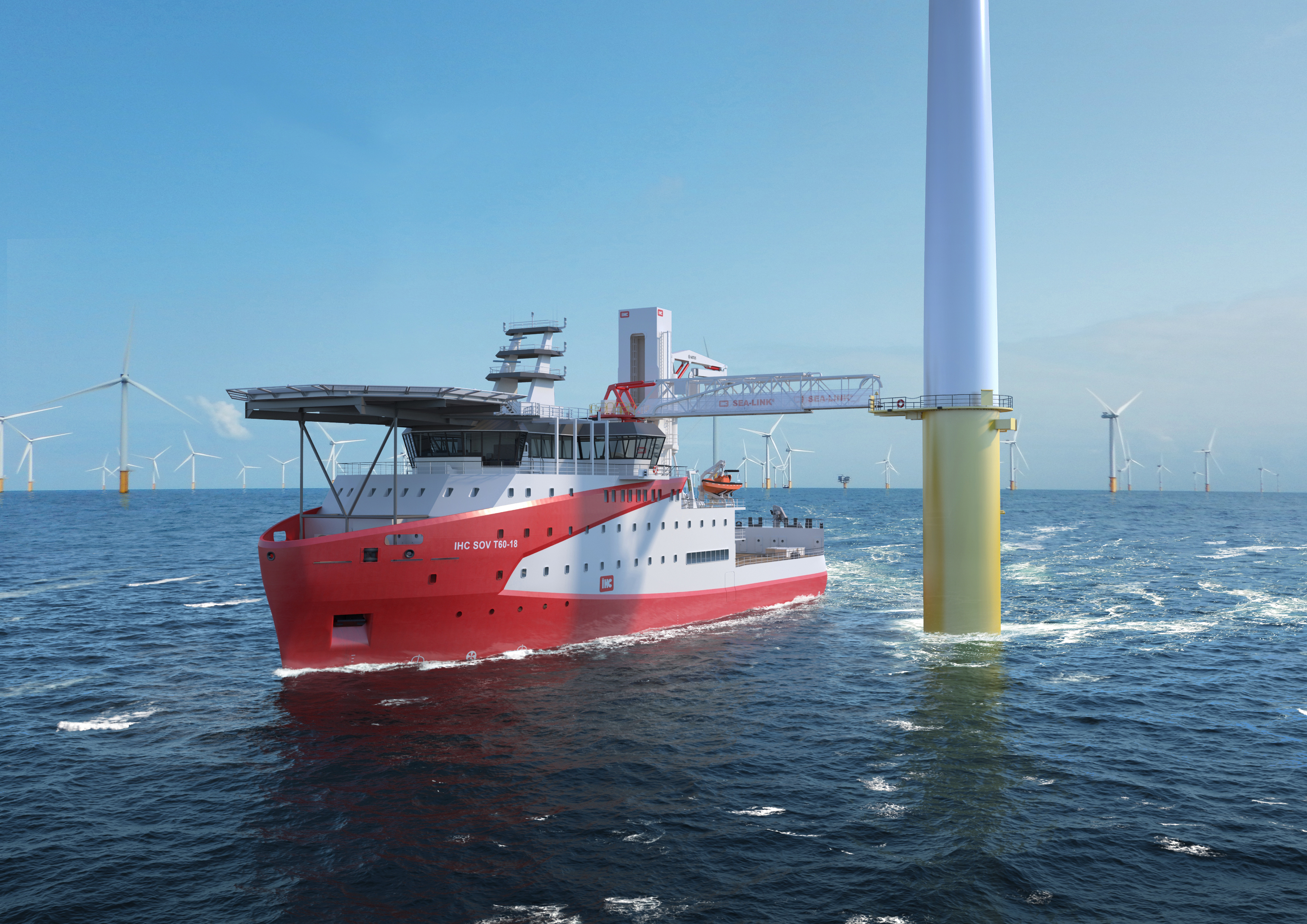 Next-level service operation vessels
To meet the needs of tomorrow's offshore wind industry, we have designed the next generation of service operation vessels with an advanced level of integration and autonomy. Our SOVs allow you to achieve the highest levels of safety, reliability and workability from a low-cost base and true zero-emission operations.  
The Royal IHC SOVs are characterised by the following distinctive features:
fully integrated

holistic workability analysis

crew and passenger safety and comfort 

autonomous operation

true zero emission operations.
Fully integrated service operation vessels
The SOVs feature a fully integrated service package with provisions for a motion compensated gangway, a motion compensated crane and a daughter craft with step-less boat landing to allow for effective operations. Moreover, ample space is available for warehousing, workshops, office spaces with view on operations and relaxation areas.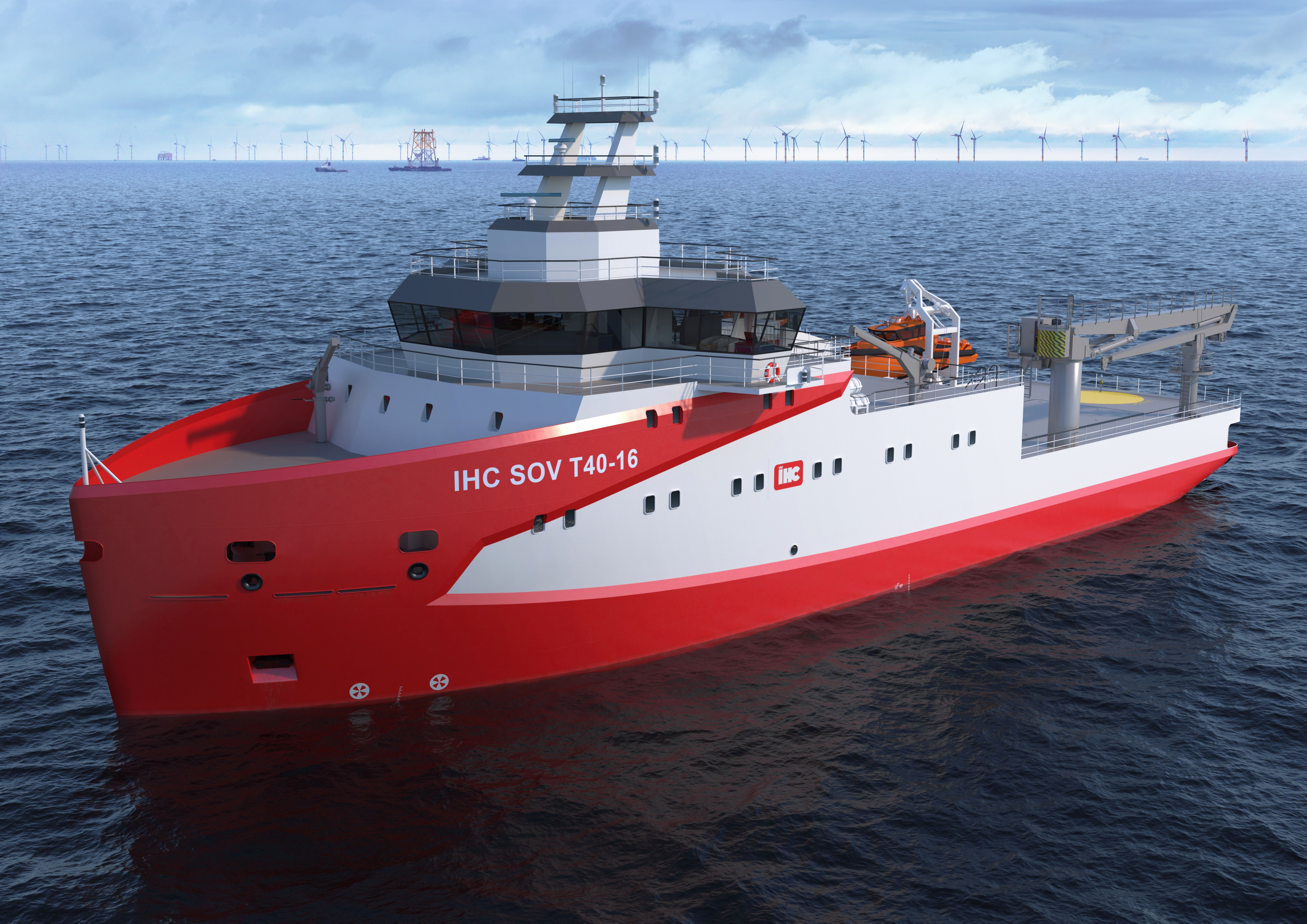 Holistic workability analysis
Royal IHC is uniquely positioned to provide a holistic analysis of the workability of a vessel. The vessel design and mission equipment such as the dynamic positioning system and motion compensated gangway are integrated in the design of the service operation vessel.
By combining vessel motions, DP system behavior, gangway parameters and weather conditions in our proprietary analysis tools in the design phase, Royal IHC guarantees that the vessel's workability will meet your mission requirements.
Key focus in the development of SOVs
Key focus points in the development of this service operation vessel are: crew and passenger safety; a comfortable living and working environment; and vessel efficiency in terms of workflow and propulsion systems, and a high level of autonomy.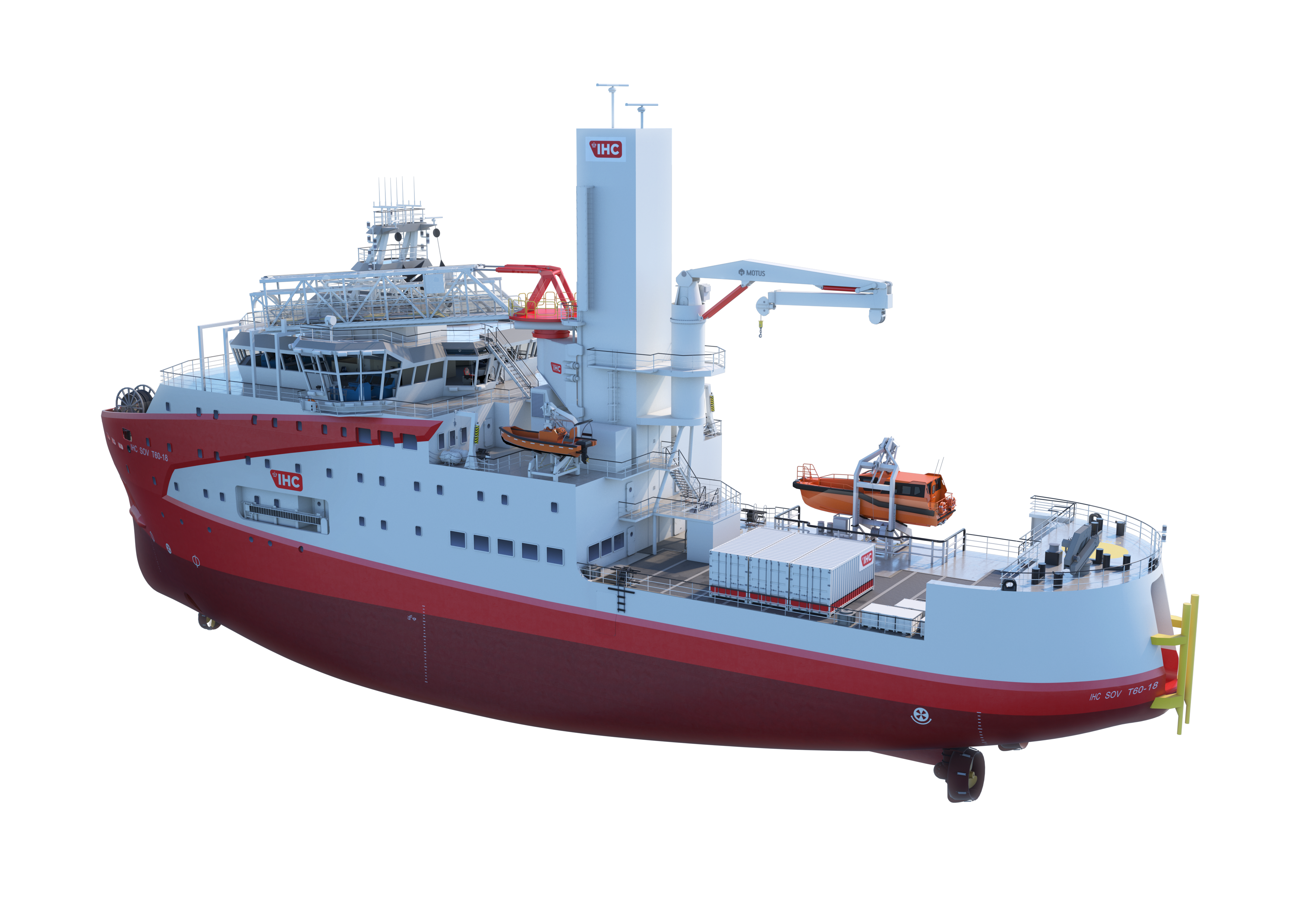 Royal IHC is leading the way in the vessels market by enabling high levels of autonomous operations in their vessels. Using the autonomous system, the SOV is capable of executing mission assignments in offshore wind farms independently; under the watchful eye of a human supervisor, allowing for more efficient use of resources.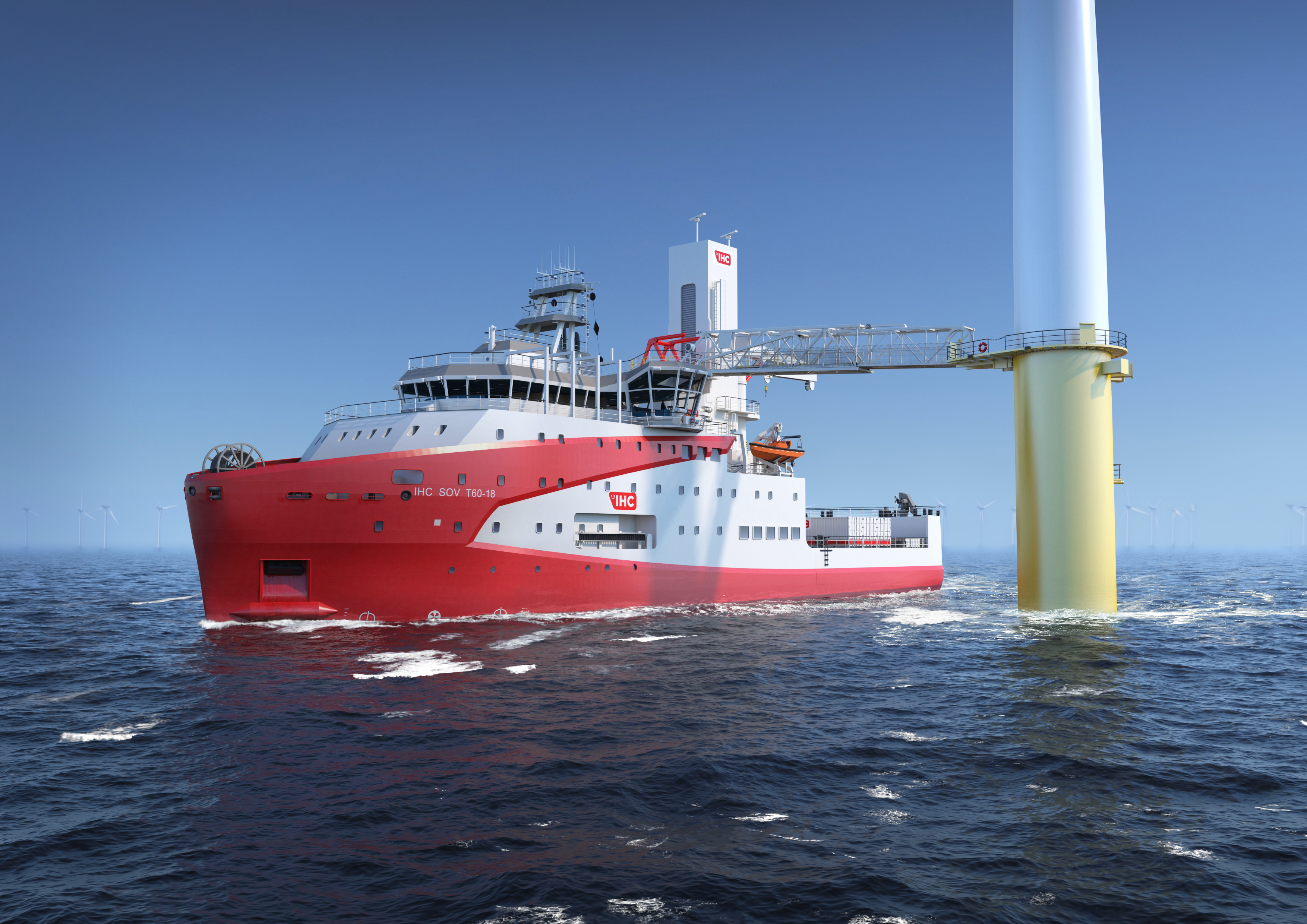 True zero emissions operations
The Royal IHC service operation vessels are ready for the requirement of true zero emission operations in wind farms with cost effective solutions. The hybrid and full battery-power propulsion systems are designed to achieve lowest emissions during operation at the wind farm. Propulsion using hydrogen or other alternative fuels also be implemented to achieve true zero-emission operations without sacrificing any operational functionality of the vessel. 
More information?
Luuk

Koster

Sales manager integrated vessels

Shaurya

Veer

Product manager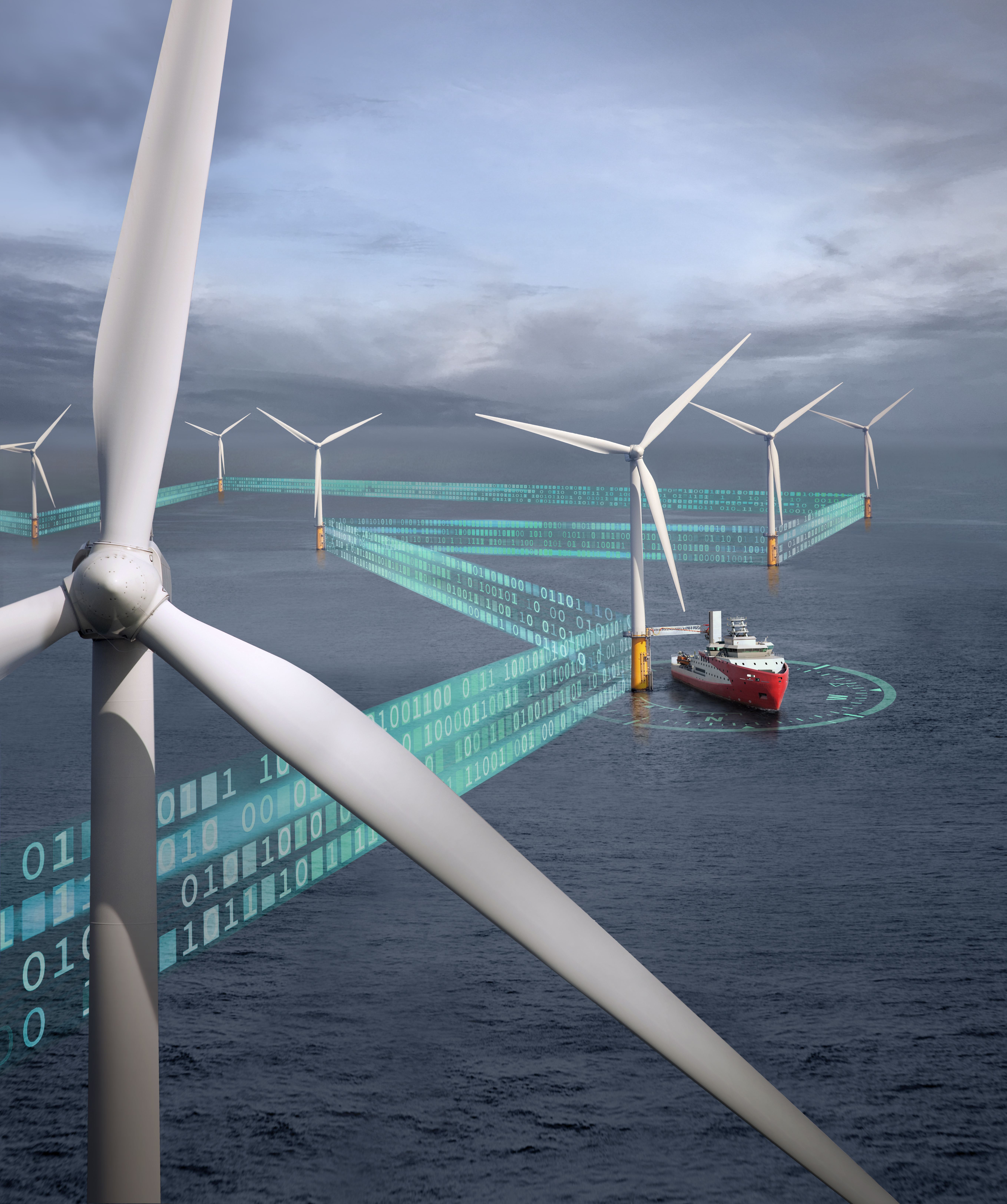 Looking for your optimal service operation vessel?
Our specialists are happy to help.