Safety at our shipyards and capacity centres
When visiting a Royal IHC shipyard or capacity centre, we expect you to be aware of the risks on our premises, know our safety rules and apply the rules correctly. To make sure that everyone who visits Royal IHC or works for us can return home safely. Together we create a safe workplace without accidents and incidents.
Basic safety rules
Always carry a Royal IHC access pass on you
Making photo or video recordings is not allowed
Always wear the correct personal protective equipment
Visitors have to be accompanied by an escort in the operational zones
It is forbidden to use or be under the influence of alcohol, drugs or narcotics
In an emergency, follow the directions of the company emergency responders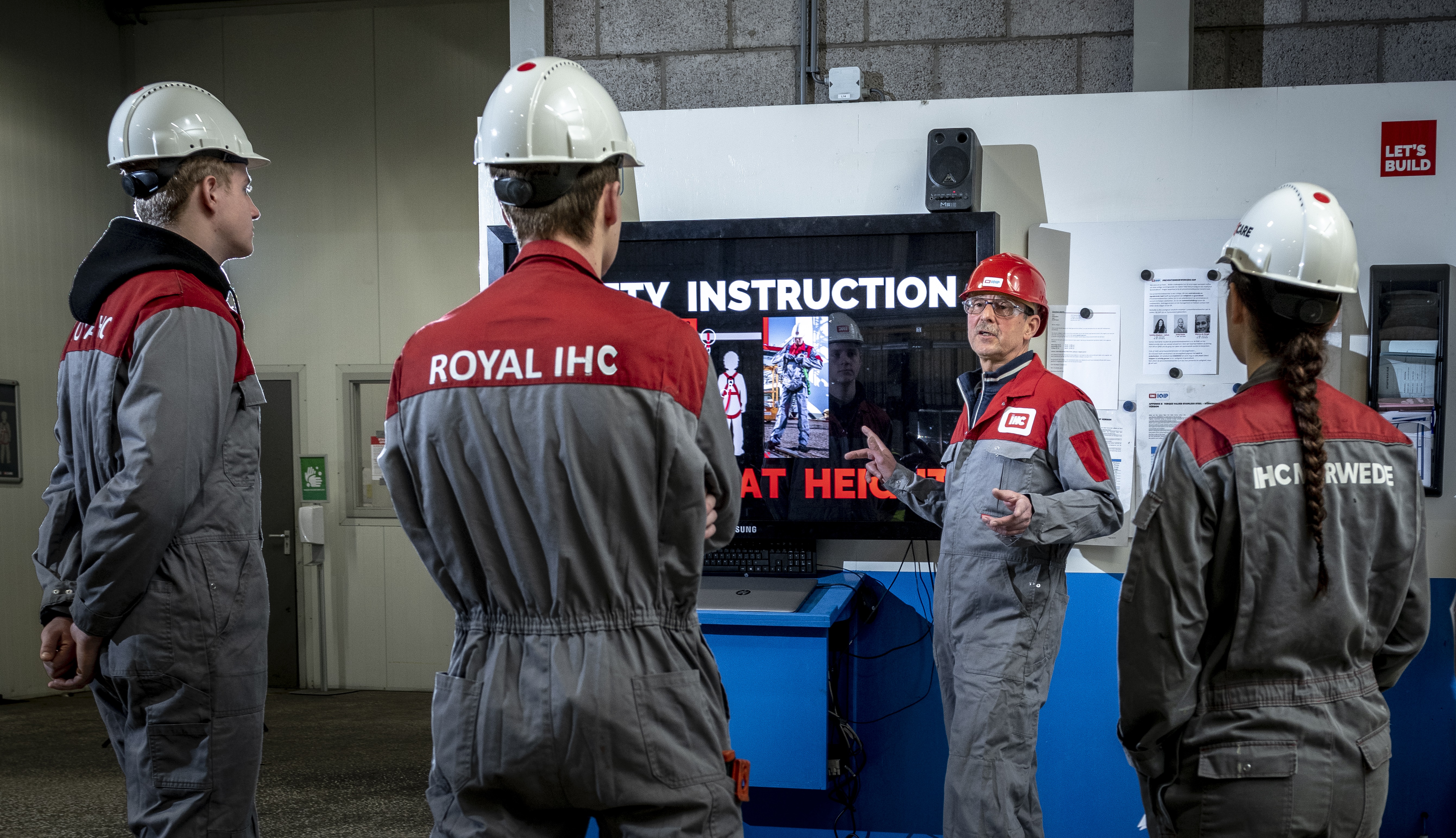 Visitor safety videos in different languages
Nederlands
Leer meer over de veiligheidsregels bij Royal IHC.
English
Learn more about the safety rules at Royal IHC.
Deutsch
Erfahren mehr über die Sicherheitsregeln bei Royal IHC.
Polski
Dowiedz się więcej o zasadach bezpieczeństwa w Royal IHC.
Română
Aflați mai multe despre regulile de siguranță la Royal IHC.