Offshore vessels
Royal IHC provides a complete range vessels for offshore wind, telecoms and oil and gas. We offer vessels with a high degree of mission equipment integration, designed to help you complete your project as efficiently as possible. This way you achieve maximum safety, as well as reduce fuel consumption and zero carbon emissions.
Connecting the future of energy
As the global market leader for the design and construction of high-tech vessels and equipment for the Oil and Gas industry, IHC Offshore Energy is fully equipped to provide additional offshore industries such as Renewables, Telecoms and Floating Wind with superior solutions based on our market-leading expertise. With a proven track record in delivering sustainable offshore systems, including pipe and cable lay and a wide range of integrated vessels, IHC Offshore Energy can provide standard or tailored solutions to improve operational efficiency for our customers and enable a sustainable performance. 
A remarkable illustration of a pipe lay vessel tailored for Sapura
Offshore vessel design services
We design vessels with the intended mission and people in mind, with low emissions, high performance and well integrated mission equipment. If required, we can deliver concept design, basic design or detailed design for vessels constructured in a non-Royal IHC yard. We can supply these design services for example in combination with delivery of our mission equipment and / or provide projectmanagement or other consultancy services at different yards across the globe. 
Latest offshore vessel innovations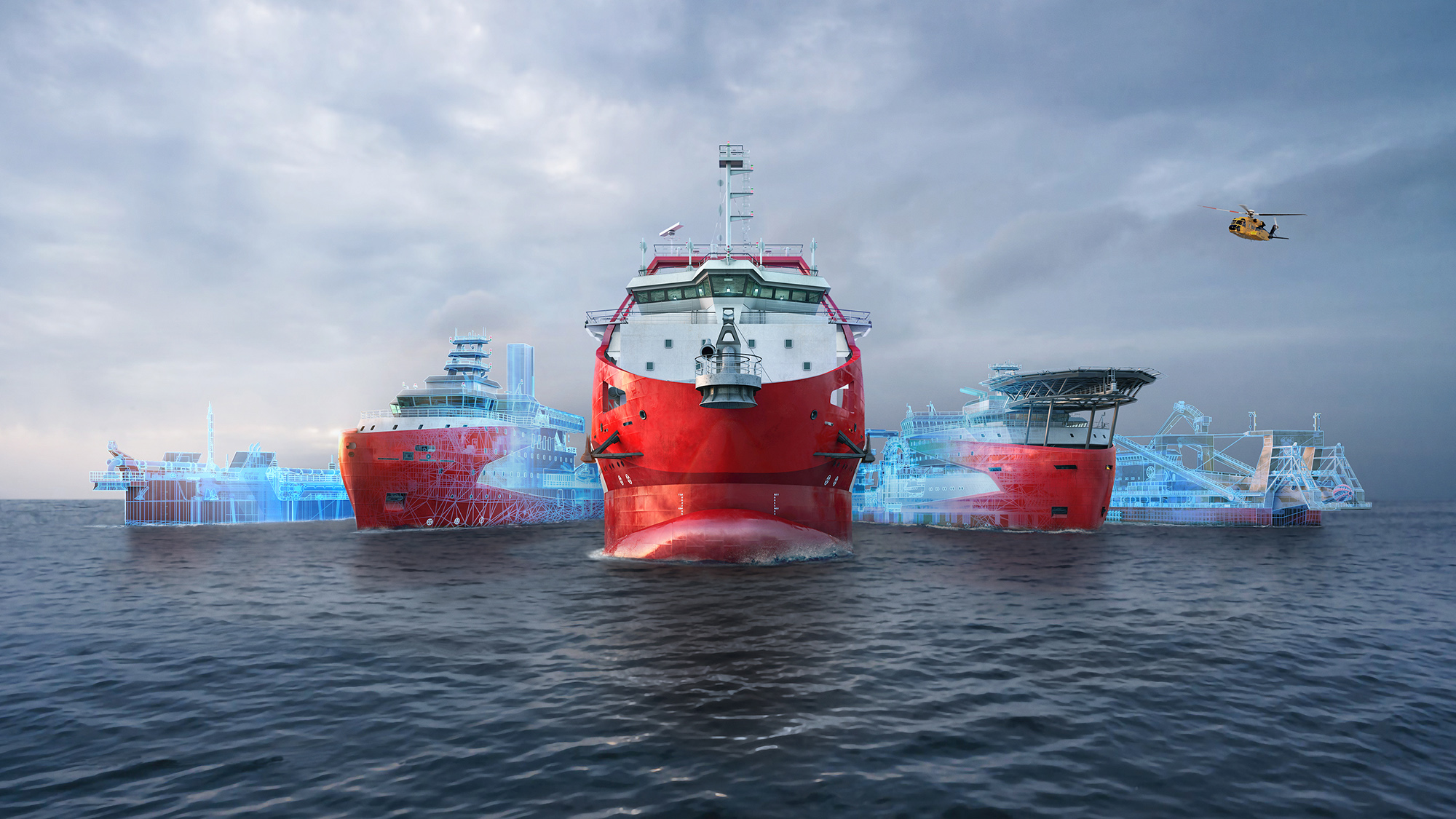 Our experts will be pleased to discuss your requirements and your optimal solution with you.