Reducing environmental impact: Proven track record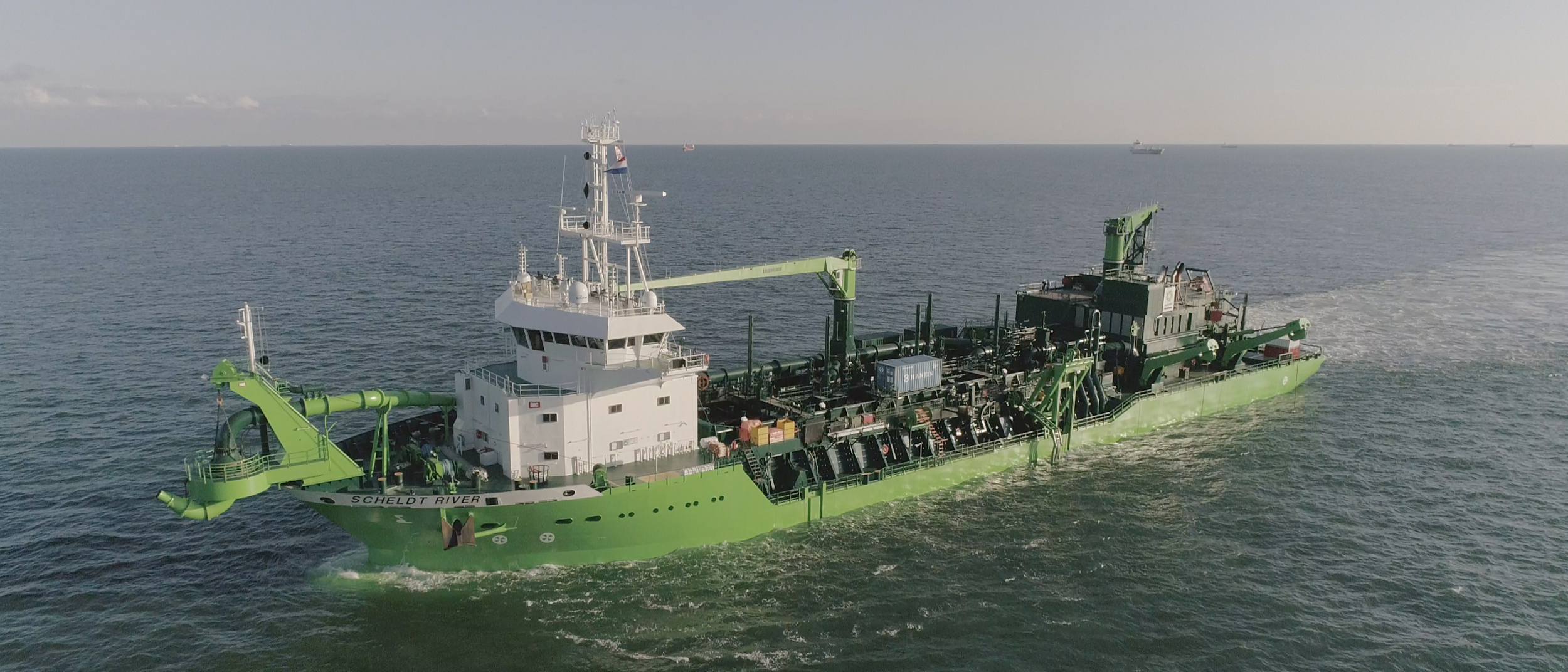 While the dredging industry strives to meet increasingly strict environmental regulations, Royal IHC has been continuously reducing the environmental impact of new vessels. These include our trailing suction hopper dredgers (TSHDs) such as the SCHELDT RIVER, which was launched in January 2017 and makes use of dual-fuel engines (LNG/diesel). 

Practical measurements have shown that LNG (liquefied natural gas) largely eliminates harmful emissions, such as SOx, NOx and particulate matter. LNG also contributes to CO2 reductions of 10-20%. In developing the SCHELDT RIVER, Royal IHC had to overcome the challenge of integrating an LNG fuel system into the vessel's design. 

This is because LNG requires more storage space than diesel and safety zones around the fuel system must also be factored in. The result was the implementation of a dual-fuel engine that allows the SCHELDT RIVER to operate on LNG as well as diesel.  

To reduce fuel consumption and harmful emissions still further, the SCHELDT RIVER is the first vessel to be equipped with Royal IHC's two-speed propulsion drive. This was developed following close analysis of operational profiles, as well as fuel and power consumption in different dredging cycles. The conclusion was that drive systems work in partial load conditions more than is commonly recognised.
 
Knowing this, the propulsion drive system onboard the SCHELDT RIVER can operate in two gears. For example, if sailing inside a harbour, the vessel can switch gear allowing the engine to work more efficiently and save fuel. Practical measurements have shown that for an average dredging cycle a fuel reduction of approximately 8-11% can be achieved. 

The SCHELDT RIVER also features Royal IHC's new wing-shaped bow thruster tunnel and Eco Control package. The new thruster tunnel is the result of using CFD (computational fluid dynamics) calculations to improve bow thruster performance. Meanwhile, the Eco Control package makes use of three integrated controllers to minimise fuel consumption regardless of any disturbances acting on a vessel.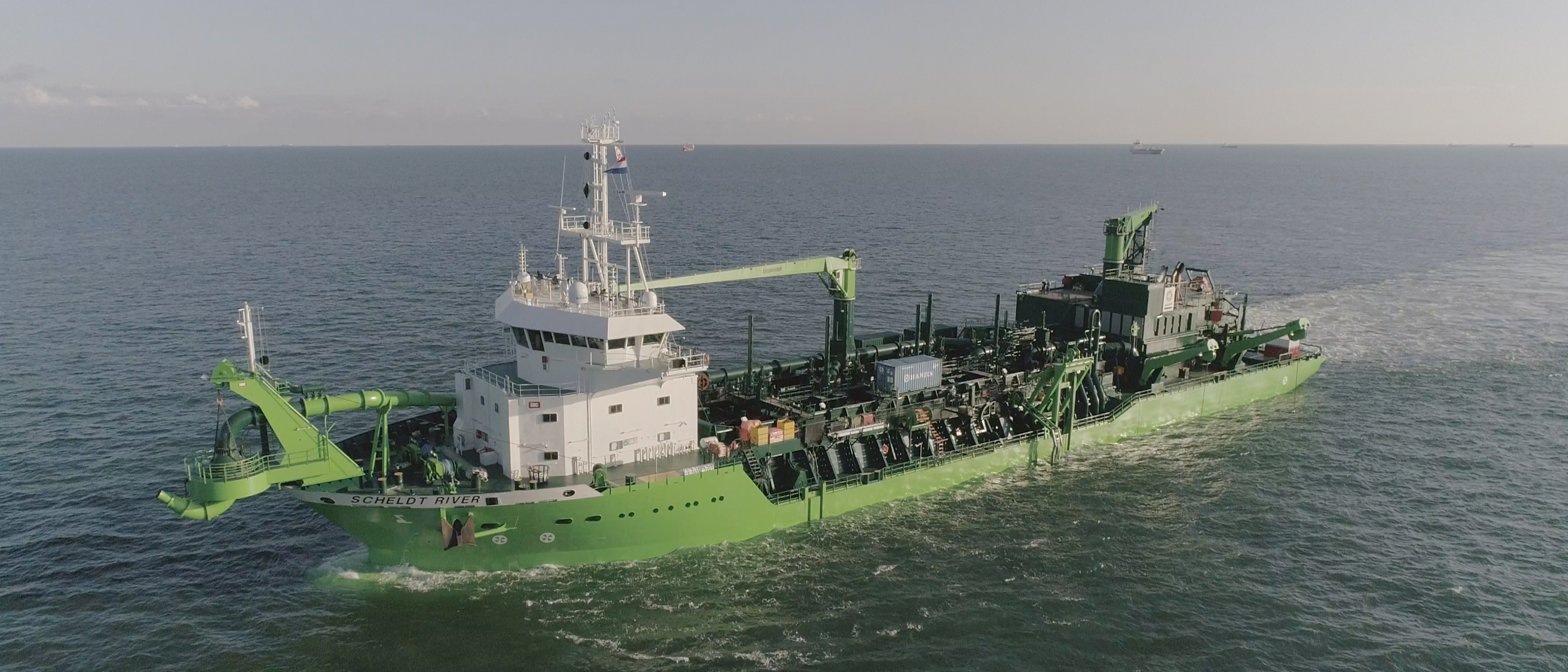 Want to know more about our innovative trailing suction hopper dredgers?
There is a trailing suction dredger for your project. Not sure which one you need to get the job done? Get in touch and let our experts find the best solution.