Trailing suction hopper dredgers (TSHD)
We design and build a variety of standardised and custom-built trailing suction hopper dredgers (TSHDs). TSHD is a versatile dredger that unite dredging, transport and discharge in a single piece of equipment. Our TSHDs are ideal for many dredging jobs, such as land reclamation, port maintenance and aggregates dredging.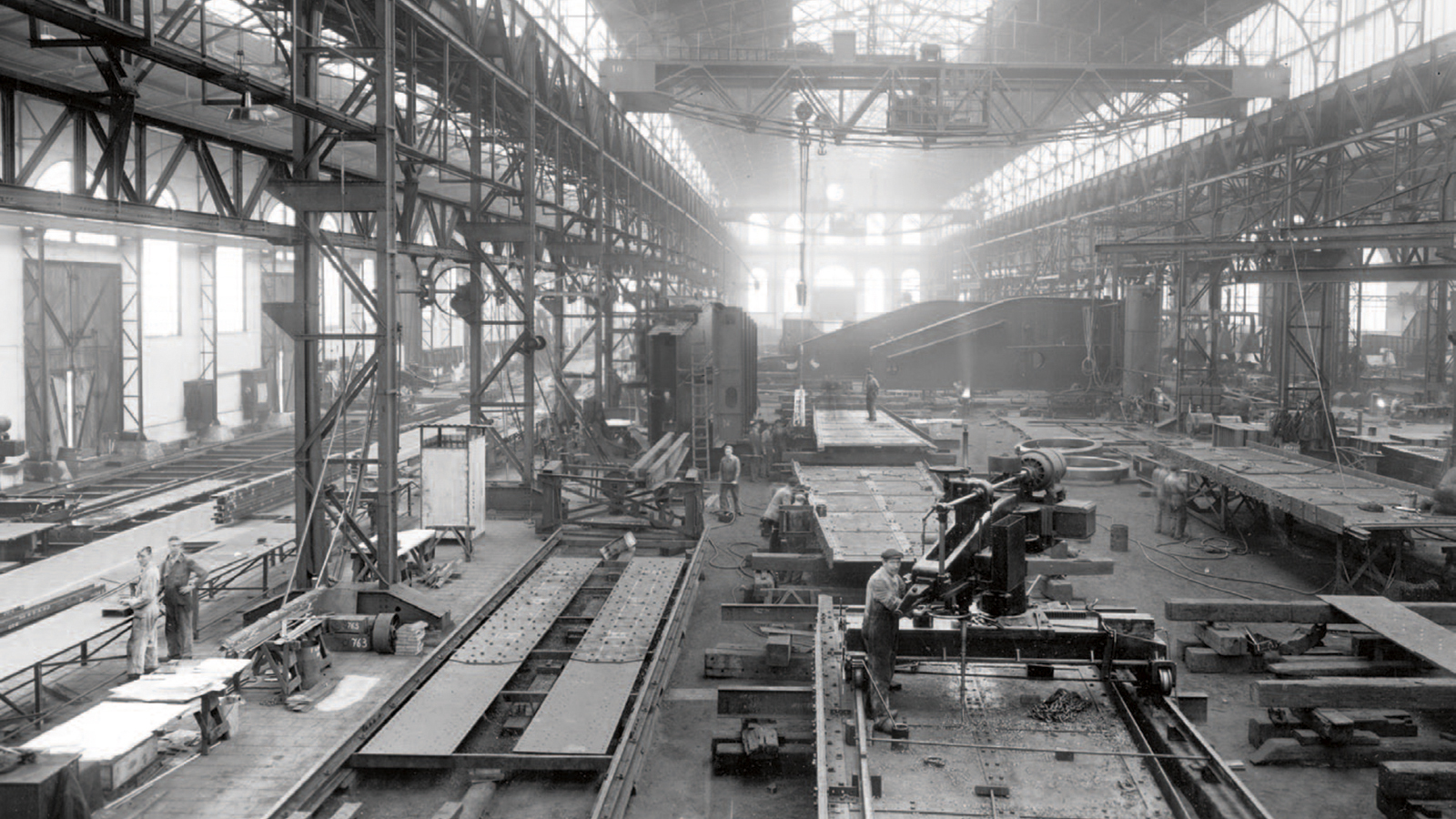 More than 100 years of craftsmanship
Over 100 years ago, we built the first trailing suction hopper dredger (TSHD). Since then we have always performed in the forefront of dredging vessel design and innovation. We have built over 400 self-propelled standardised and custom-built TSHDs for our broad customer base.
Why choose our trailing suction hopper dredgers?
Local representatives for maintenance and services

As a global company we have invested in our services. This means that we have local representatives on 6 different continents and in many countries. Should there be something wrong with your dredger we will assist you in fixing the issue.

Return on investment

All our TSHDs are aimed at optimizing the return on investment. We don't only look at the initial investment but takes the entire life of the vessel into account. This means that maintenance, fuel consumption and wear and tear are prime considerations during the design. By taking a holistic view at the vessel we ensure the best ROI of all TSHDs. 

Assistence in financing your new assets  

Oftentimes getting a project depends on having equipment ready and being able to buy a vessel requires a project. We have assisted many clients in breaking this vicious cycle and assisted in getting financing in order to procure an asset and start earning money.

Knowledge and experience in creating most reliable dredgers

As world market leader in dredging equipment we have extensive knowledge about all dredging equipment. We leverage this knowledge and experience in creating the most reliable dredgers available.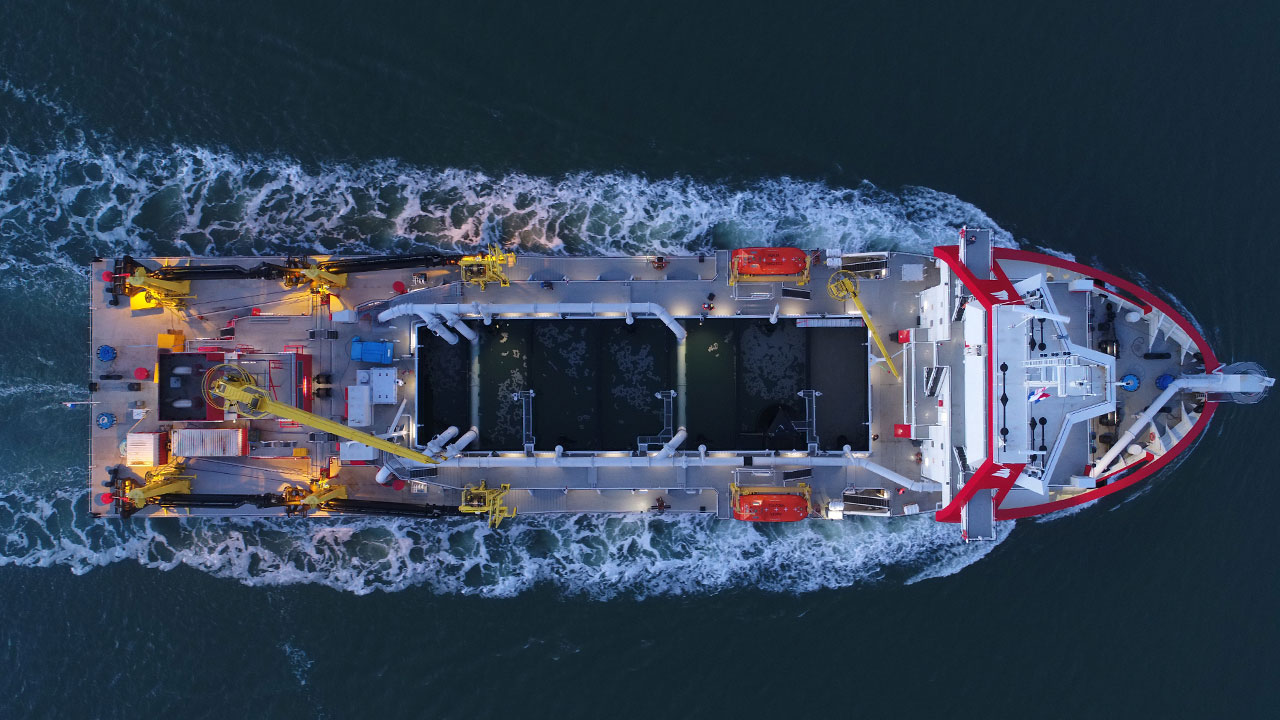 How does a trailing suction hopper dredger work?
While slowly sailing, a TSHD trails a suction pipe off the side of the hull. At the entrance of a suction pipe is a draghead. This draghead collects the soil like the mouth of a vacuum cleaner. The slurry is pumped to the hopper and stored for transport. When full, the TSHD sets sail to the discharge location. Depending on the project specifications, the discharge takes place by opening the hopper doors, pumping the material to shore or by ejecting it using a rainbow installation. 
TSHDs are allrounders by nature. It is a self-propelled, seagoing vessel and among other advantages a TSHD is capable of handling many different dredging projects. It can be put to work anywhere in the world. Also, it is the only type of vessel that dredges while sailing, making it the dredger of choice for operations in waters where tides and swell occur, and where interference with the movement of shipping cannot be allowed.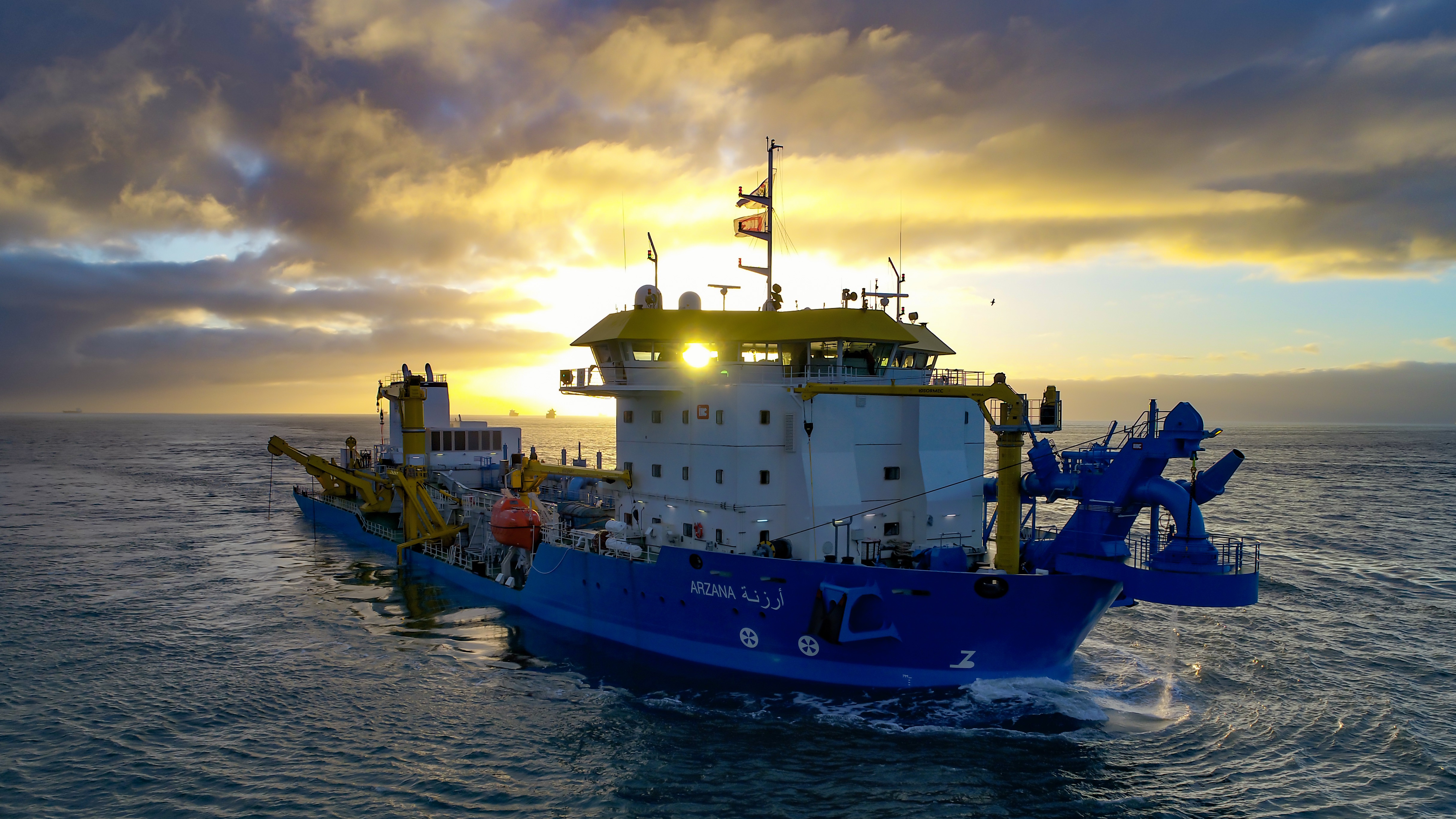 Get in touch and our experts will help you.