Gate valves: how to redefine an industry standard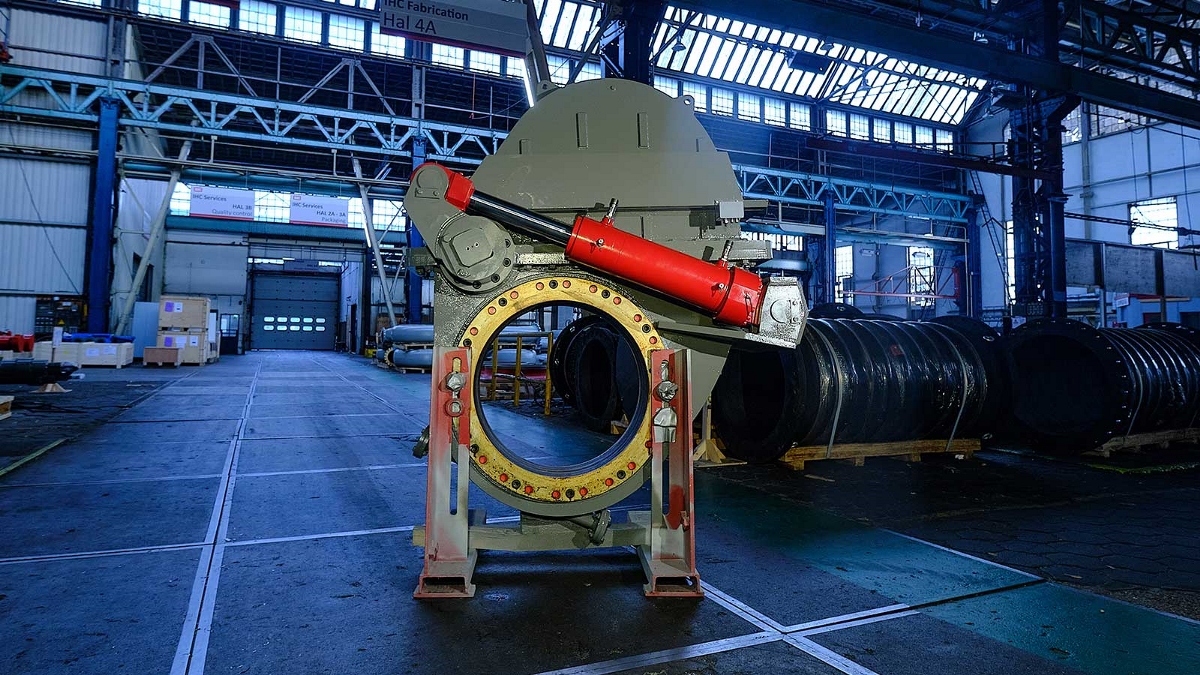 Barend

van der Giesen

Product Manager
When I first joined Royal IHC, a colleague told me that "innovation is – and always will be – part of our DNA." Over the years, I've come to understand this more clearly, and saw it for myself on a recent project. Our objective was to take an existing dredging solution – one the market is very familiar with – and think how we could not only improve it, but redefine it.  
Longstanding challenges
I refer here specifically to gate valves, which is a technical solution with a long history. Looking through the archives, I saw that even IHC's earliest developments in this field go back to the 1940s. And arguably, not much has changed. Indeed, the dredging market still puts up with certain challenges when it comes to gate valves. 
Take for example, the high level of wear and tear. During an operation, material (such as sand) flows through this section of the vessel continuously. There's also the issue of space onboard. In current designs, you have to allow enough room to house the gate valve system. 
In addition, conventional gate valves with the hydraulic cylinder on top must be placed at odd angles to incorporate them successfully. Alternatively, a cut-out in the vessel construction can be created to fit in the large cylinder. Room must also be left around the system, because access is required to remove components and perform even the most basic maintenance.   
Time for an overhaul
To be blunt, new developments in this field are long overdue. Coupled with this, IHC's existing standard system was reaching the end of its product life cycle. We therefore set ourselves an ambitious target – to define a ground-breaking new standard in gate valves. 
At the heart of our innovation programme was the desire to help dredging companies cope with the lack of space in the piping below deck, while at the same time, developing a durable and reliable flow control product. 
Another consideration for us was that vessels are becoming increasingly more sophisticated. Dredging companies want to integrate more technologies than ever, and as hoppers get bigger and pipe diameters expand, space becomes more of a premium in the pump room. 
A change of actuation
In the early days of development, we had an ambition to solve everything at once. But in discussions with our customers, we had to modify our approach and take it one step at a time. Minor upgrades of our existing gate valve system (the IHC '555') had been ongoing since the 1960s, but these merely extended the life cycle of the product. It was our intention to take a major leap forward.
After presenting a no-flush gate valve design to a customer, it appeared that it was a step too far. During this meeting, they expressed an interest in a compact rotary valve, which became the starting point for IHC's pendulum valve solution. Based on an earlier model, and understanding its drawbacks, our team started work on a new design and development roadmap.
The biggest difference is the way the system is actuated. Normally the action is linear and connected to the blade, shutting off the dredge pipe. What we discovered was that the easiest way to save space was to take off the hydraulic cylinder – from the top of the valve – and put it in front, thereby lowering the height (by approximately 30%). 
So, the actuating system instead becomes rotational with the valve opening and closing by turning the blade instead of conventional sliding. The connection between the cylinder and gate is placed outside the casing and in front of the valve, a design which also improves accessibility to the hydraulic cylinder. 
Where a conventional sliding valve needs extra guidance and flushing when placed rotationally, the turning valve can be easily modified to rotate axially. Maintenance can be performed easily, without having to get the vessel to a dry dock, for example. With some simple pads, the valve can be lifted out and disassembled with ease.  
Development journey
Admittedly, not everything went smoothly in developing this new valve. We made many sketches and a giant matrix, drafted the first concept and built it, but… it didn't work as planned. That's when we made modifications, and put these back into the design process to learn where we went wrong. 
What we discovered was that there were deviations in the data we used, and minor differences in force and surface roughness. Innovation is a process, and learning is a big part of that journey. We retraced our steps and tested our measurements again to make improvements and adapt our design. 
And now the pendulum valve is ready for testing onboard a customer's vessel. Although it has been designed for below deck application, testing will take place in an upper deck pipeline. This has several advantages. Installation is easier, quicker and cheaper because of its easy accessibility. 
The application above deck is more demanding because the valves are placed at a hopper loading point. This location has higher operating and design pressures (dynamic and static) than the valves used below deck. However, the position enables us to test the prototype to its fullest. 
Taking the next step
I have seen other types of gate valve, such as double actuated and compact cylinders, but there are issues inherent with both. That's another reason why we are confident in the capabilities of – and potential for – the pendulum valve. When the test results have been processed into an improved design, the new valve will make a highly positive impact on the market. 
At IHC, we are a shipbuilding company, so want to be involved with customers in the design of their vessels. This is because – due to solutions such as the pendulum valve – you can optimise the overall layout onboard. In this respect, it's not just a product in isolation, but part of a much bigger picture. 
For me, what's exciting is that the pendulum valve is certainly the next step in gate valve innovation, but not the final step. We already have the next update in our sights.
 
Written by
Barend van der Giesen
Product Manager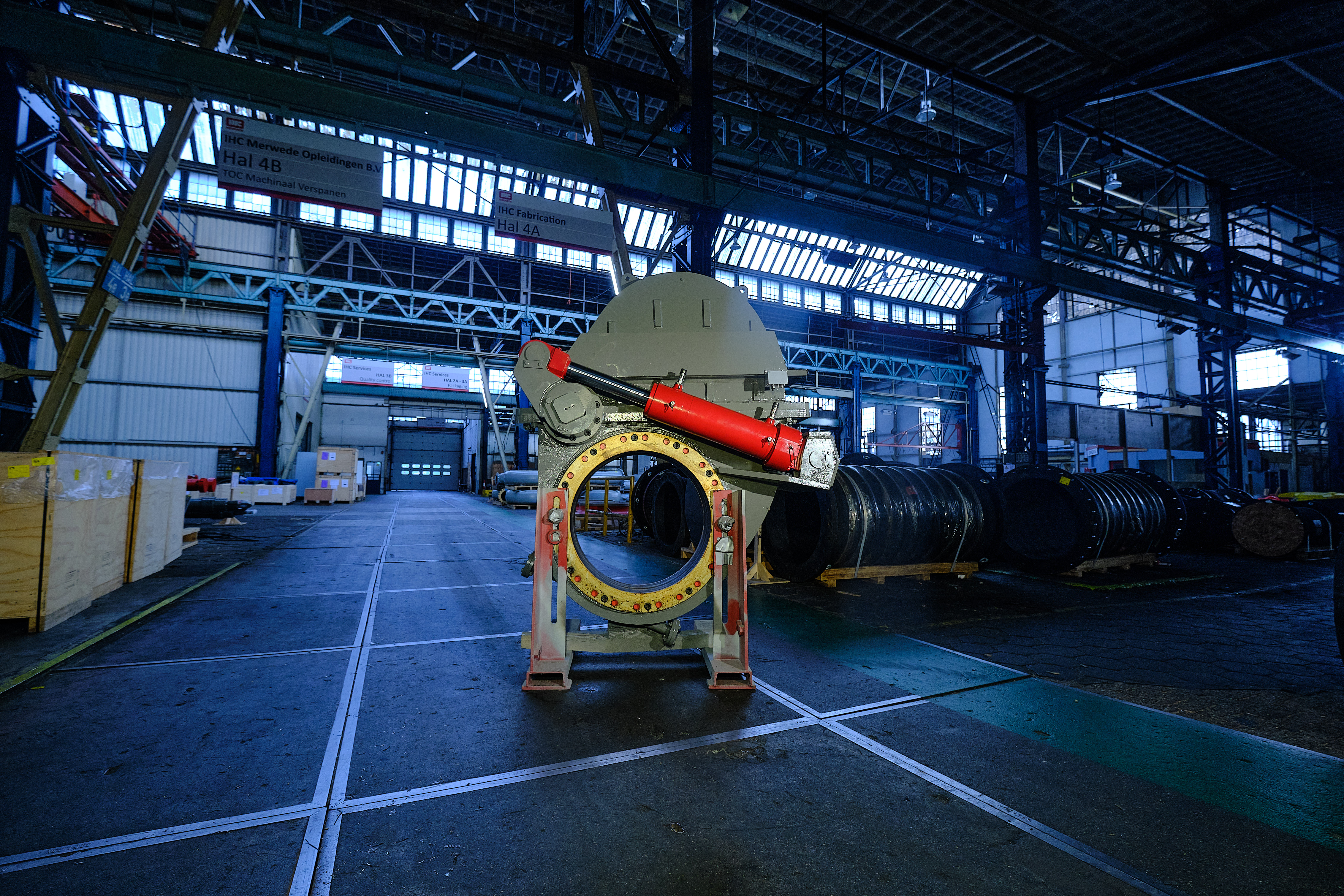 Want to know more about our gate valves?
Fill in the form and our experts will help you.