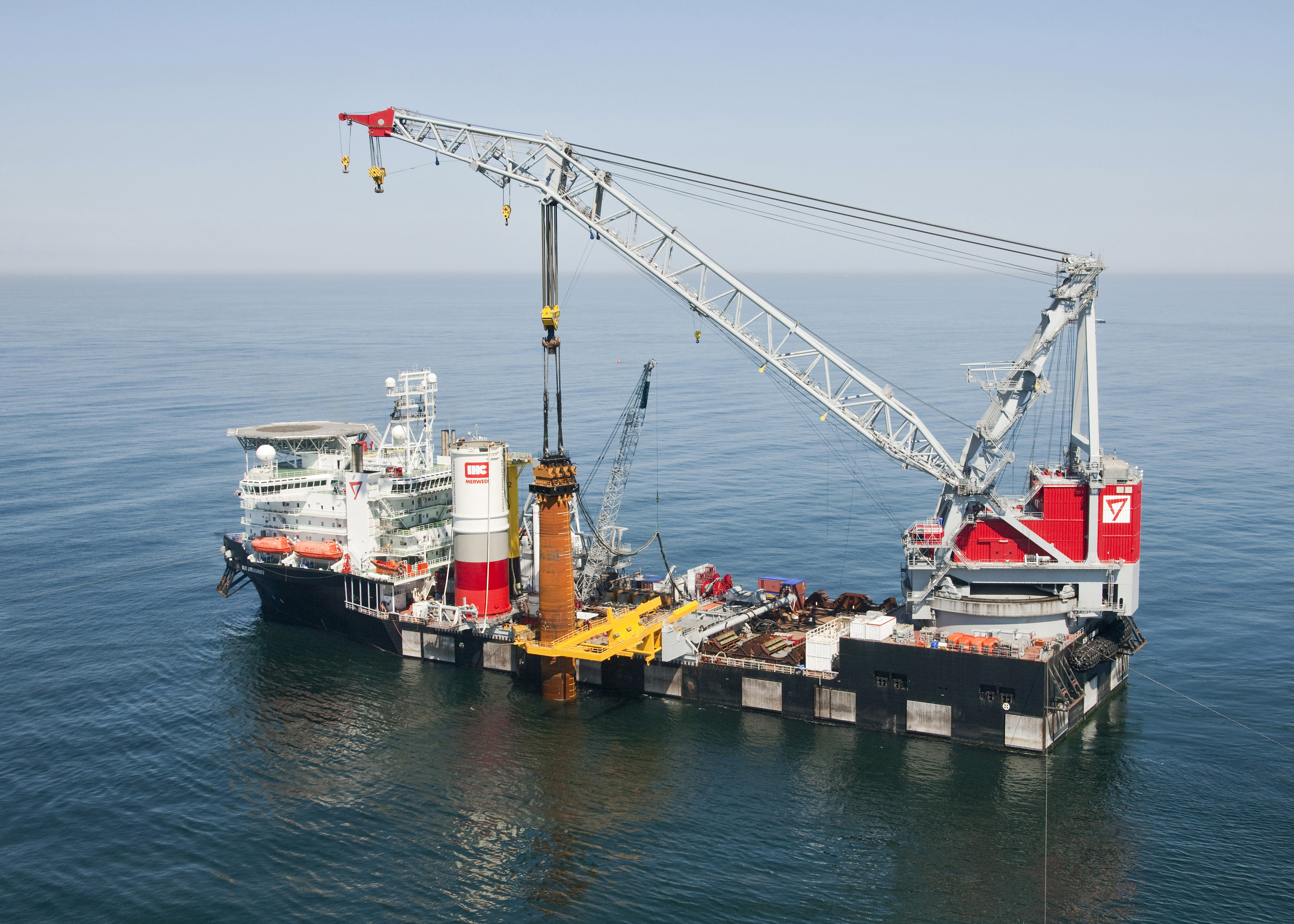 Interview: Nico Schiedon
What does "craftsmanship" mean and how does it impact our organisation.
Within our organisation we hear the term "craftsmanship" often. We talk about how we have a lot of it, but also how we need to be sure not to lose it. But what does it mean exactly? Together with Nico Schiedon, Foreman Welding Hull Assembly at Royal IHC location in Krimpen aan den IJssel, we find out more on what the term means and how it impacts our organization.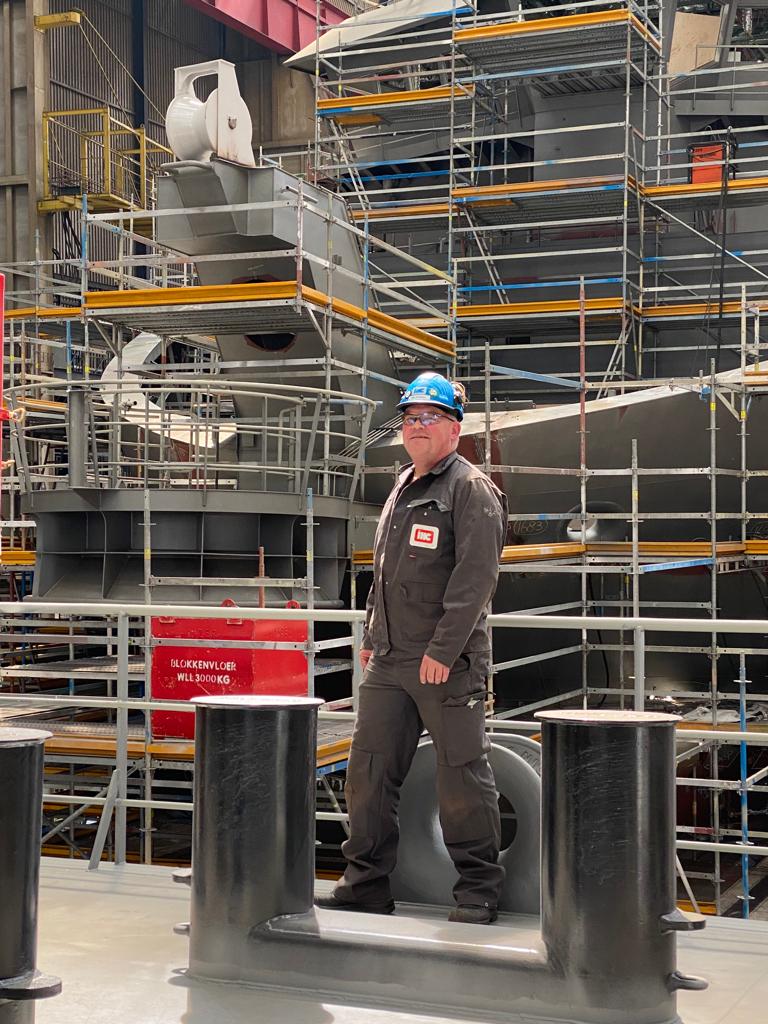 Tell us a bit about yourself and how you and your work has evolved during your time at Royal IHC
Throughout my career I have had the privilege to work on many different projects. My current role sees me balance my time between office tasks such as work preparation and hands on tasks like directing other welders and controlling their work. Our main job as supervisors is to ensure that the work is done safely and according to standard.
When I started out as a welder in the maritime industry I was fresh out of school having received my diploma for all round welder. I have always been very ambitious and have climbed the ladder first becoming a foreman and progressing from there to a supervisory role. When you start in a role you know the basics of the trade but only the experience that comes with time are you able to know what it really means to perform a trade. With welding that is all too true. Metal bends and moves, and this is different in the maritime industry than in other construction. It is this type of knowledge that sets people apart. That is craftsmanship.
Which project are you most proud of?
When I reflect back on all of the projects I have been a part of, the one that stands out the most is that of the OLEG STRASHNOV. Build back in 2010, the heavy lift vessel is capable of installing and removing offshore platforms, subsea construction and other special projects. At the time it was the largest mono hull heavy lift vessel in the world, and the largest vessel built by Royal IHC.
The OLEG STRASHNOV holds a special place as the project came with a whole new set of challenges. One of those was the lack of skilled welders within our organisation. Via a connection we with a Polish shipyard, it was decided that they could subcontract welders to boost the numbers needed. This however came with a small hitch in the form of skill and craftsmanship. Would the new colleagues have the skills needed to do the job, and if not how could we get them up to speed quickly? The technical education centre proved to be a solution. By means of a skills test done at the TEC a selection could be made and the level of craftsmanship expected by the client upheld. I am really proud of the team we built up for the project. Some of these colleagues still work at Royal IHC.
You've mentioned craftsmanship a few times now, but what does it mean for you?
Construction in the maritime industry requires you to think ahead a minimum of two to three weeks, but also to think in solutions. This requires you to be able to work in a multi-skill environment as you are part of a small step within a bigger plan. As a welder your work needs to merge seamlessly with the work of another. Connecting sections to each other isn't as simple as it seems. Knowing what is expected of you, as well as being knowledgeable on the welding sequences, holding the proper certification, and keeping up with recertification, all ensure that you have what it takes to get the job done. That is craftsmanship.
And as a supervisor it is my role to ensure that we uphold a high level of craftsmanship but that we also help younger colleagues learn the skills and gain the knowledge to become craftsmen. But it is also more than that. Craftsmanship is also identifying and talking about mistakes and problems so that we can learn from them. The ability to hold colleagues accountable for their work only benefits the project in the long run. That way the right people do the right things.  
How do you build craftsmanship within Royal IHC?
That focus on continuous learning and improvement is also one of the ways to ensure that we keep up and build up craftsmanship within Royal IHC. Personal development is a big part of making this happen. Both in a classical sense with (re)certification, but also in mentorship and working together. Pairing more experienced colleagues with those with less experience is a way to develop and grow. And is a process beneficial to both the mentor and the mentee. 
In addition to an environment in which we learn from mistakes there also needs to be room for success and celebration of achievements. Taking the time to recognize and appreciate work that is done well is something often overlooked. A pat on the back and a few words of recognition at the beginning of a shift is what makes the difference in a person's motivation and ultimately in their level of performance.
Building up craftsmanship starts by understanding what is that our people want to do and how they want to further their careers. An essential tool is the performance evaluations. This helps to identify who is multi-skilled, who wants to become multi-skilled, and how we can get the right person for the right job. Having an open talk about personal development also helps to better understand the workforce and how we can react to changing work demands. Every project comes with different needs and our ability to be flexible helps overcome challenges.
A willingness to learn from one another helps to bring the organisation closer together.  We are, at the end of the day, one organisation with the same goals. Stepping away from the idea that you can only do one job in one department, but approaching it in a way that serves the whole organisation benefits us all.
Being a welder is hard work. Sparking and keeping the passion alive will ensure we never lose our craftsmanship.