Export cable lay: the missing link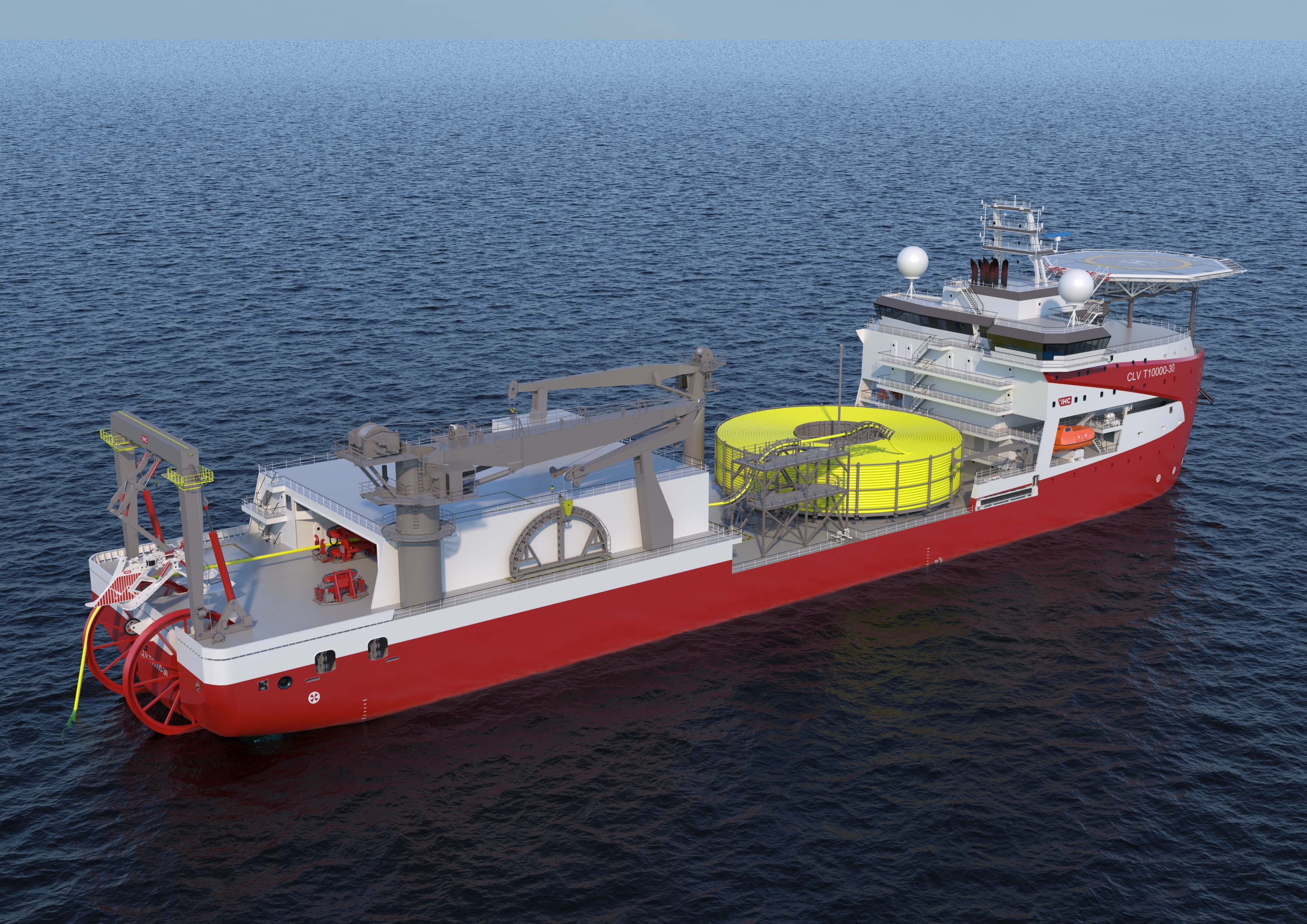 In the coming years offshore windfarms will grow in size and will be located further from shore and in deeper waters. Climate change will accelerate the development of wind farms and the need to lower the carbon footprint of the shipping industry. These trends will require additional and low emission vessels and equipment for wind farm installation, including cable lay.
Proven technology for cable lay
Royal IHC has developed several cable lay spreads that have proven their operational efficiency and safety. Being a shipbuilder from origin we have used all our know-how to make an integrated design for inter-array cable laying vessels. We also explored the potential for using alternative fuels such as methanol, ammonia, LNG, also in combination with fuel cell technology, supporting the road to  several low- or zero-emission vessel concepts, like the inter-array cable lay vessel. 
Our concept for a methanol propelled inter-array cable lay vessel adds to the sustainability aspect of the wind farm and helps governments and companies in achieving their sustainability goals. However, connecting offshore high voltage substations to shore is commonly done by a dedicated export cable laying vessel. These export subsea cables tend to be larger in diameter and mass per length resulting in different requirements for the cable laying equipment and its vessel.
Subsequently we have developed our integrated export cable lay vessel to add to our portfolio of designs, aimed at improving the sustainability of the maritime industry.
Market requirements
Our starting point was to create a vessel that can perform cable installation and repair work from shallow to deep water and is capable of carrying HVAC and HVDC cables. Considering the desired capacity of the vessel and the fact that it is able to work long stretches without re-supply, we wanted the platform to be suitable for interconnector work as well.
To make the concept fit for purpose and as efficient as possible we had to take several aspects into account:
distances covered in a single cable lay campaign increasing significantly

minimise the number of offshore joints

carriage, deployment and towing of subsea vehicles such as plough

vessel endurance with low or net zero emissions

reduced energy consumption and minimized carbon footprint. 
Proven technology, proven platform
To integrate our cable lay equipment we decided to use a hull design that has proven its efficiency and robustness several times before. For this new cable lay vessel concept we used the hull design that formed the basis for, for example, the flexlay vessels we have built for Sapura.  
The challenge here was to adapt the design to meet the desired cable payload and endurance characteristics of the market, and at the same time incorporate a low emission drive system. Alternative fuels tend to impact the required bunker capacity in terms of volume and mass in comparison to a conventional fuel. Given the available storage volume, anticipated endurance, range and operational profile methanol took preference as a low emission fuel. 
With all these elements in the mix we started to design.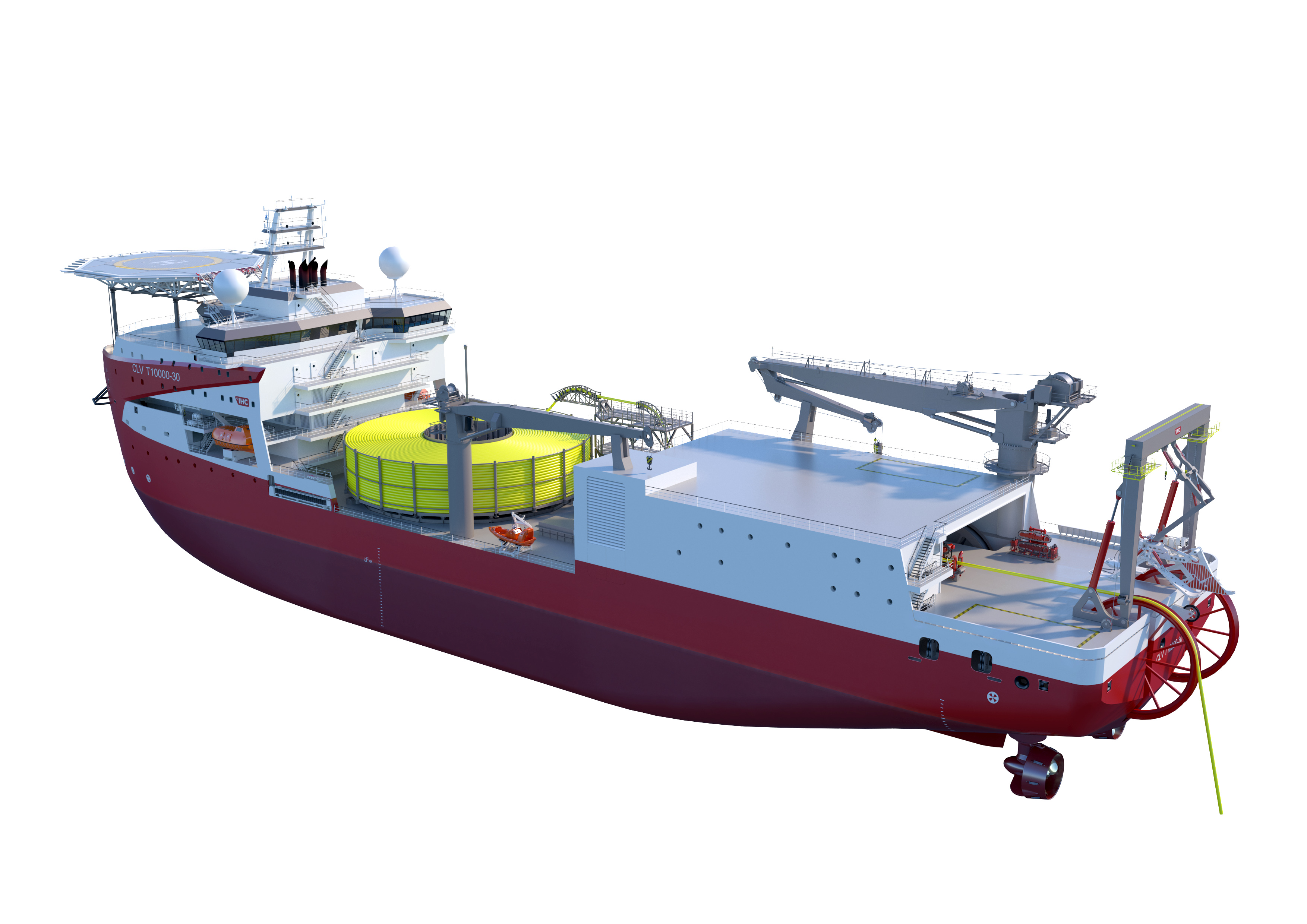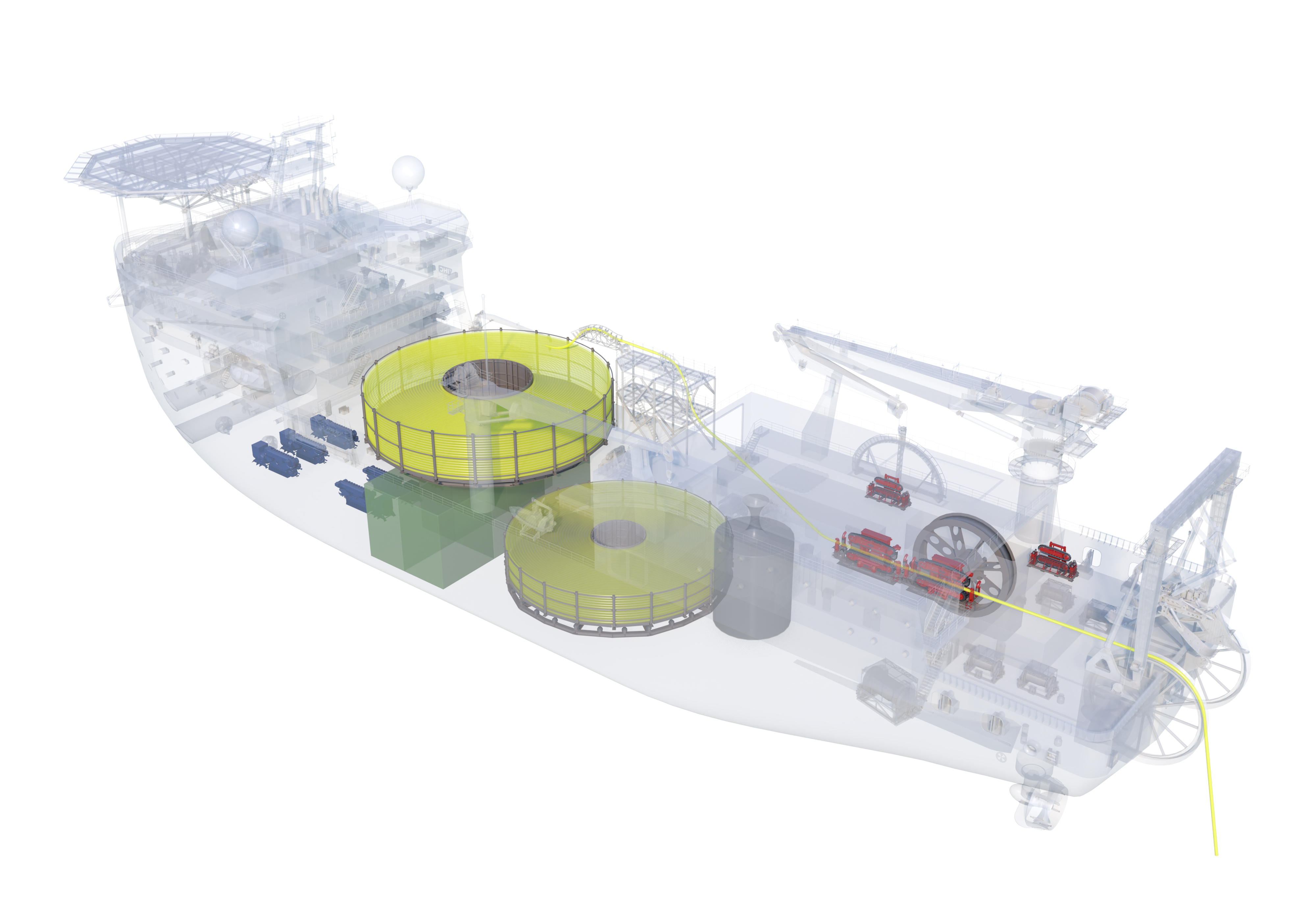 The result: a concept that is mission-driven
To fulfil the wish for a long range and as few offshore joints as possible, a large cable payload is needed.
Together with our cable lay equipment experts we created a concept design that offers an aggregated 10,500t of cable payload divided between a 7500t carousel on deck, a 5000t carousel in the hold, and a fibre optic tank.  The carousel arrangement caters to the different requirements imposed by HVAC and HVDC cables in terms of cable characteristics like outside diameter, minimum bending radius and project specific requirements like water depth and transmission techniques. The larger carousel on deck offers the possibility to store longer cable length compared to the 5000t hold carousel maximising the length of cable which can be laid in a single campaign and reducing the number of offshore cable joints. Minimising the need for ballast water in loading conditions contributes to maximising payload and benefits the overall efficiency of the platform.
By choosing a platform that is well known to us, we could make use of the available space very efficiently, taking all design aspects into account. The vessel is compact yet capable of carrying a high payload to enable long stretch operations without the need to re-supply. Working long stretches also means a long time at sea for the crew. That is why a comfortable crew accommodation is also provided. The aft deck area provides ample room for a plough to be deployed and the covered working area on deck allows the crew to carry out their (cable repair) work safely and under shelter.
Co-create with customers for the best fit
By following the aforementioned design choices, a concept design was realised incorporating a low emission drive system and a versatile cable lay spread, enabling;
installation of HVAC and HVDC cable in shallow and/or deep water projects

cable burial by means of a top loading plough

cable repair.
We consider this concept design as a demonstrator of our design philosophy and a solid starting point for a custom made design, that would perfectly fit specific client wishes. At Royal IHC we have experience in co-creating the perfect design for efficient operation and a sustainable performance. Feel free to contact us to discuss the possibilities.
Written by
Luuk Koster
Area Sales Manager
Integrated Vessels Concept & Design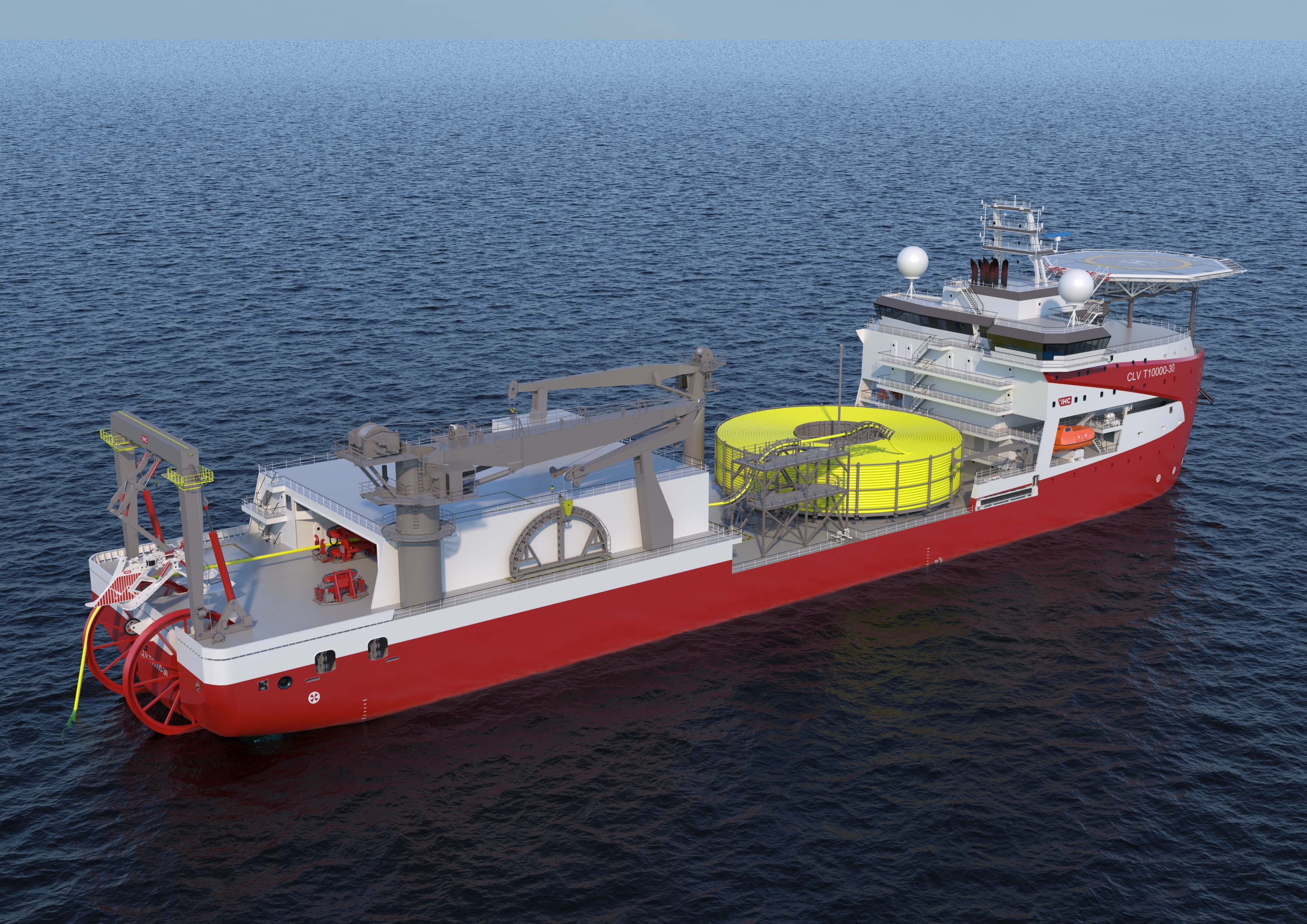 Want to know more about our export cable lay options?
Fill in the form and our experts will help you.