Maintaining efficiency in changing operations
In the offshore energy industry, operational efficiency is of great importance, not only to reduce costs but also to improve sustainability. Operations are increasingly moving further away from land as many coastal areas have already been utilised to generate offshore electricity. As a result, our customers will be focusing more on floating wind turbines in the coming decade, due to the greater depths, and the limitations on jackets and fixed foundations at these depths.
Additionally, the market demands larger turbines. Therefore, our customers are left with the challenging task of increasing the size of each turbine from the current 15MW to 20MW per unit. This requires specialist equipment to transport and install heavier components at greater heights. 
Time at sea
To support wind park developers in the creation of floating windmills and cope with an increase in turbine size and power, Royal IHC has developed solutions for transporting the equipment. We understand that, when sailing greater distances, our customers want their vessels to carry as many materials and supplies as possible, and stay out at sea for as long as possible. We can offer modular solutions that are both customer-specific and standardised to meet their requirements. 
Understanding the customer profile
Only by truly understanding our customers's needs, can we support them increase the operational efficiency in daily operations. To know what they are facing, we start with an operational profile - based on the environment in which the vessel will sail (where it will go, how long it will be at sea, and in port, for example), the speed at which it will sail, the payload and the number of people on board. From there, we can produce an optimal design compromise. 
Based on this profile, we can perform operational calculations and look at the efficiency of cycle times. Our customers often request fuel consumption figures, based on the operational profile they provide. To reduce sailing time and fuel consumption, we are working on autonomous sailing for service operation vessels, which means they can sail with a limited number of crew members and use an algorithm that calculates the best possible route to the wind turbines that require servicing. 
Condition based monitoring
Condition-based monitoring also plays a part in improving operational efficiency for our customers. Understanding a vessels's performance, condition and maintenance requirements is vital for maximising efficiency and uptime. Effective communication with planning and reporting ensures the process runs smoothly, and our condition monitoring management portal supports this - giving a clear overview of a ship's condition to superintendents and fleet owners. 
SOV simulations
Crew training with simulations is another important tool for improving efficiency. Ultimately, the performance of our vessel depends on the people on board and those managing the project. By using simulators, crew members can gain greater knowledge, and valuable skills and experience, so they can use our equipment in the most efficient and sustainable way.
Virtual remote assistance
With our remote services we are able to provide visual and digital customer assistance through our remote assistance platform, to enable service and support anywhere in the world, without physical contact, travel of high bandwidth connectivity. The remote support platform connects the customer to our support desk engineers, who assist the customer in solving the issue through virtual interaction. The remote support software allows our support desk engineers to see the customers' environment in real-time. Enabling experts to guide customer activities remotely through accurate actions, for delivery of a quick solution to improve productivity of customer operations. 
Using our experiences in the offshore energy market, we can quickly adapt to changes and are flexible to meet the needs of our customers.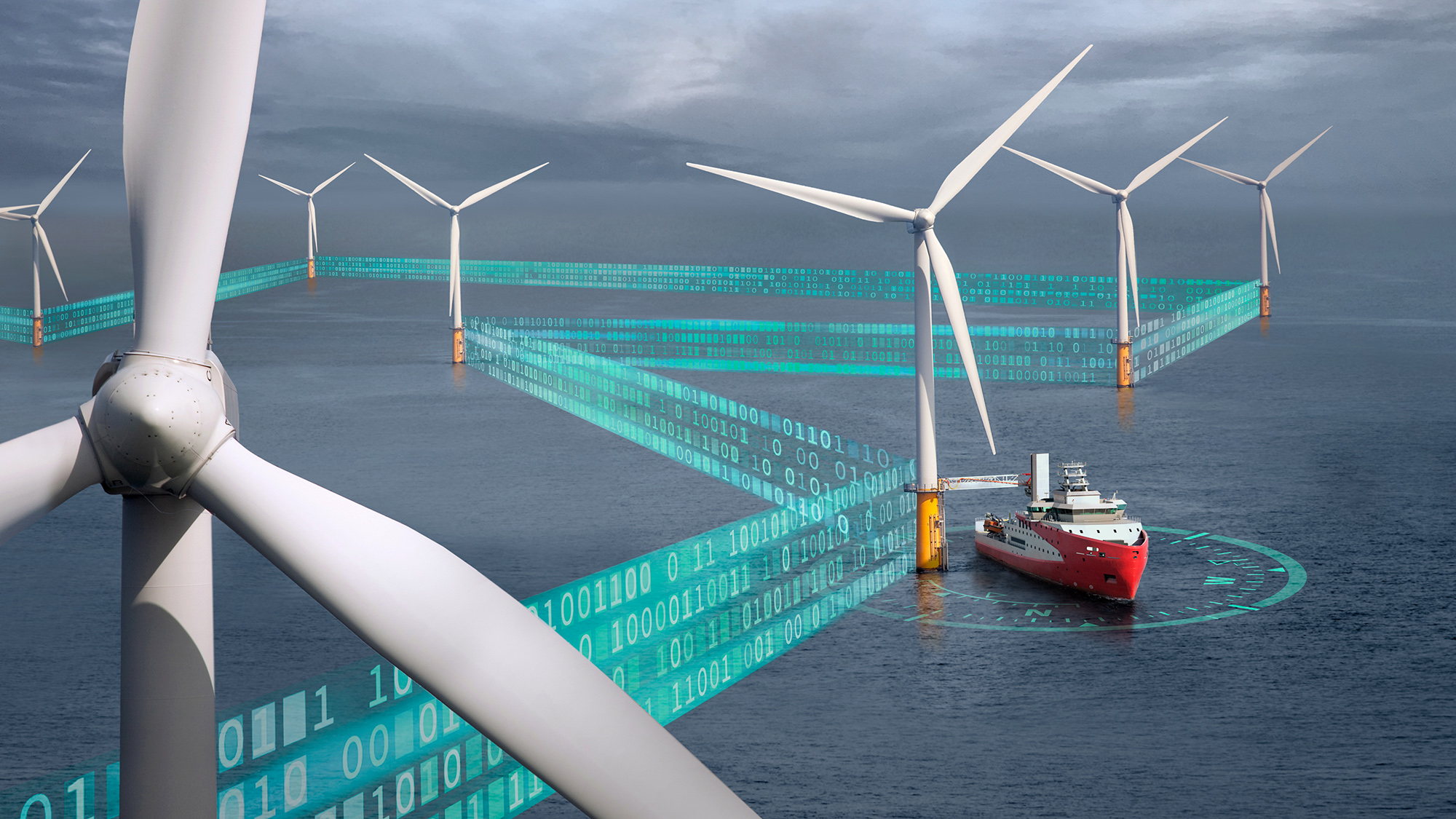 Our team of experts is happy to discuss suitable solutions, to help you overcome the challenges you face in increasing your operational efficiency.