Power cable lay solutions for offshore wind

Power cable lay solutions for offshore wind
Whether you are seeking a state of the art cable vessel, converting an existing vessel, and whether you are looking to lay cables, bury them or both, we will gladly share with you our long-standing experience in all these areas.
Vessels, mission equipment and services under one roof
We are well placed to supply equipment, vessels and services throughout the installation phase of wind farm cables utilising state-of-the-art cable lay equipment and vessels, to whole life maintenance of wind farms using our SOVs.  
We offer all required expertise under one roof, enabling us to deliver flawlessly integrated systems and providing you with a single point of contact for your entire system.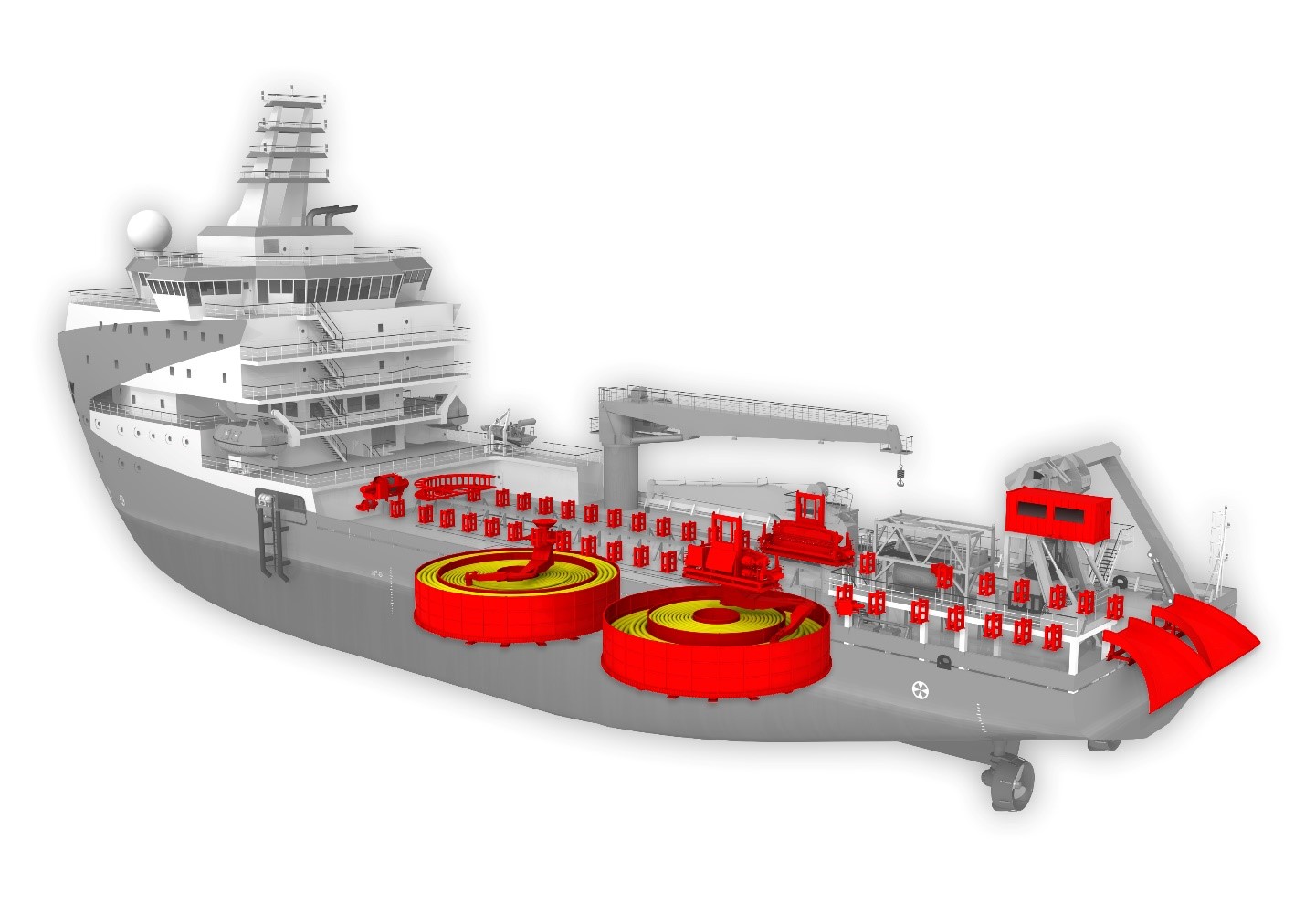 Royal IHC offers a sophisticated range of cable lay vessels covering a wide range of power cable types from inter-array, export, interconnector and any combination.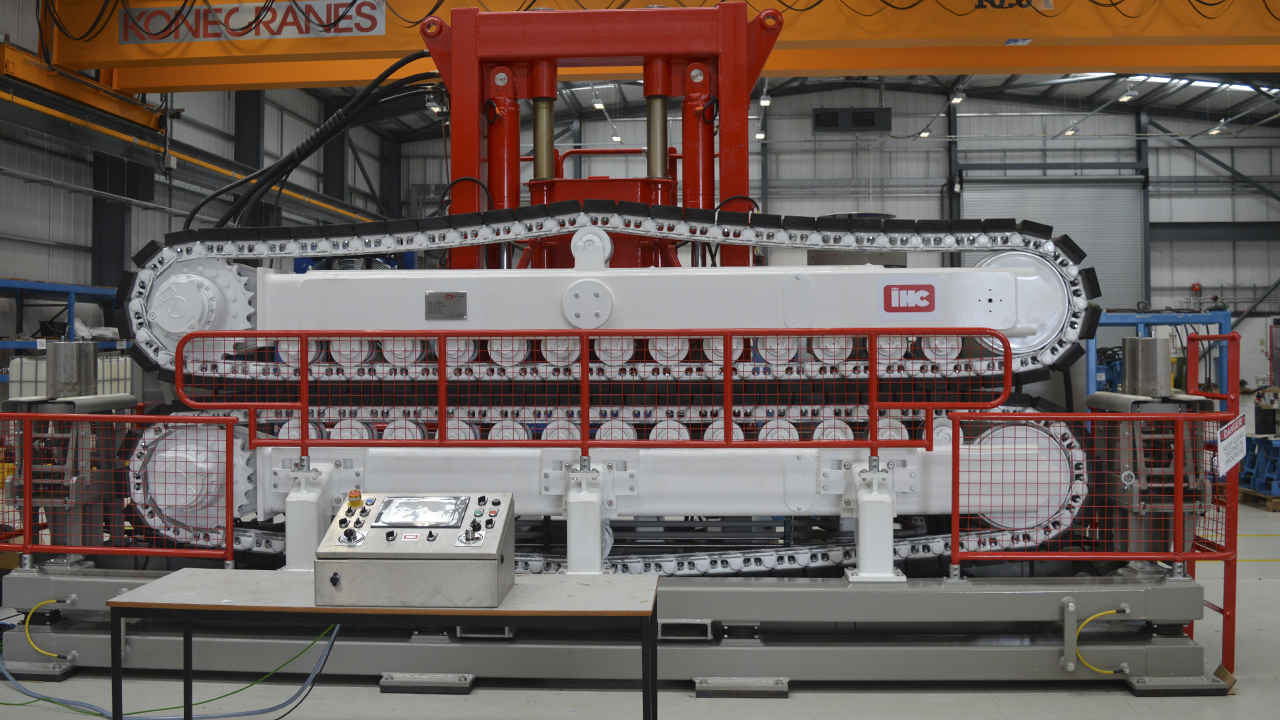 We offer a full range of cable lay equipment to suit your needs and are equally experienced supplying full cable lay spreads or integrating a specific part into a pre-existing spread. You can also rent equipment for these purposes. 
Our carousels can be installed above or below deck and range in size from small 100t auxiliary tanks to large laying baskets up to 7000t and beyond.
A cornerstone of our efficient cable lay spreads is our quadrant handling system which provides several benefits to operational efficiency, cable safety and ease of use of the system overall.
operational efficiency is maximised by minimising the duration of the quadrant handling operation

cable safety is maximised by reducing cable bending to a minimum while overboarding the quadrant and cable, maintaining a tangent to the stern chute

ease of use of the lay system is maximised when paired with our "O-Loop" systems, as the quadrant can be engaged during normal lay operations to decouple the carousel and the tensioner, making it easier for the operator to speed match.
We can provide all other equipment required for safe, efficient cable lay such as active heave compensated winches, tensioners with breakback functionality to allow easy passing of the quadrant, route paths, loader arms, stern chutes, whiskers, transpooling equipment  and spare cable storage.
Royal IHC is at the forefront of cable burial/subsea plough technology striving to safely and efficiently bury power cables despite ever changing cable parameters, deeper burial depths and deeper water depth. Our launch and recovery systems (LARS) can handle a range of products from high bollard pull ploughs, to tethered trenchers and ROVs and are suitable for our own vehicles and others.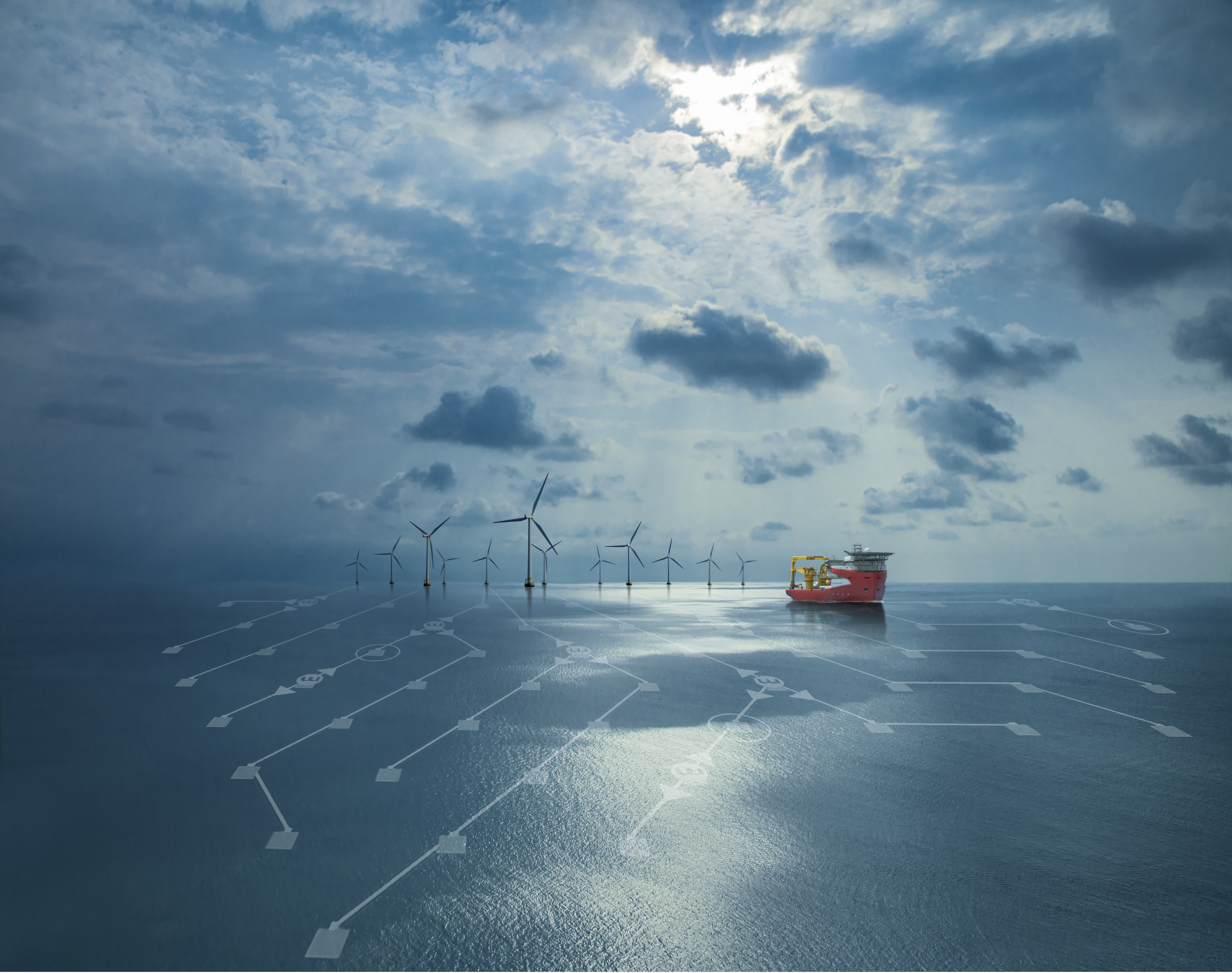 We are happy to discuss your best options with you.