One can still be impressed by the dynamics on board dredgers and that in the literal sense.  
For example, with dredgers you have to deal with powerful engines, pumps and winches on almost every deck of the ship, which is a big challenge for our engineers to keep this dynamic behavior restrained.  
Our diagnostic team helps with this and pulls out all the stops to get a good picture of the performance, condition and vibration behavior of engines, pumps and winches and to advise solutions where necessary. Sometimes with our measurement expeditions we arrive at more than 70 parameters, where torque and vibration measurements take the main part.  
For example, we have built up an expertise that is quite unique, such as flow measurements at very large pumps, which do not fit in a test bed setup, but where measurements must take place in open water.  
We are able to carry out the following measurements:
pump performance

torque

vibrations

operational deflection shapes.
Our trouble shooting capacity: case dredge pump vibrations  
Problem  
A client reported excessive vibrations on their IHC inboard dredge pump and discharge pipe, fatigue cracks had already developed, making it impossible to safely operate above a certain speed.   
This affected the production of their own recently custom-built Trailing Suction Hopper Dredger.  
Specialists from Engineering and Diagnostics teamed up to discuss the problem.  

Entrapped air in the dredge pipe system was one of the suspected causes and it was recommended to try to improve the air breathing functionality in the discharge pipeline.  

Because this didn't help, an IHC diagnostic engineer was mobilized for taking vibration measurements. Being on board, the engineer's focus quickly shifted to the dredging process after a first fundamental water pumping test without any anomalies.  
Root cause
The vibrations occurred quite randomly and therefore the specialist suspected gas pockets in the soil.  

The crew confirmed that the area was known for gas pockets and for this purpose an auxiliary special degassing installation was onboard. The client intended to investigate and monitor its functionality in more detail. 
 Results & takeaways
Root cause confirmed and major mechanical issues such as resonance and imbalance were ruled out. 

Effective vibration analysis on board in 1 day with no impact on operations. 

In-depth understanding of dredging is key for vibration measurements on dredge pumps. 

Experiencing a problem physically onboard can be very fruitful for a diagnosis.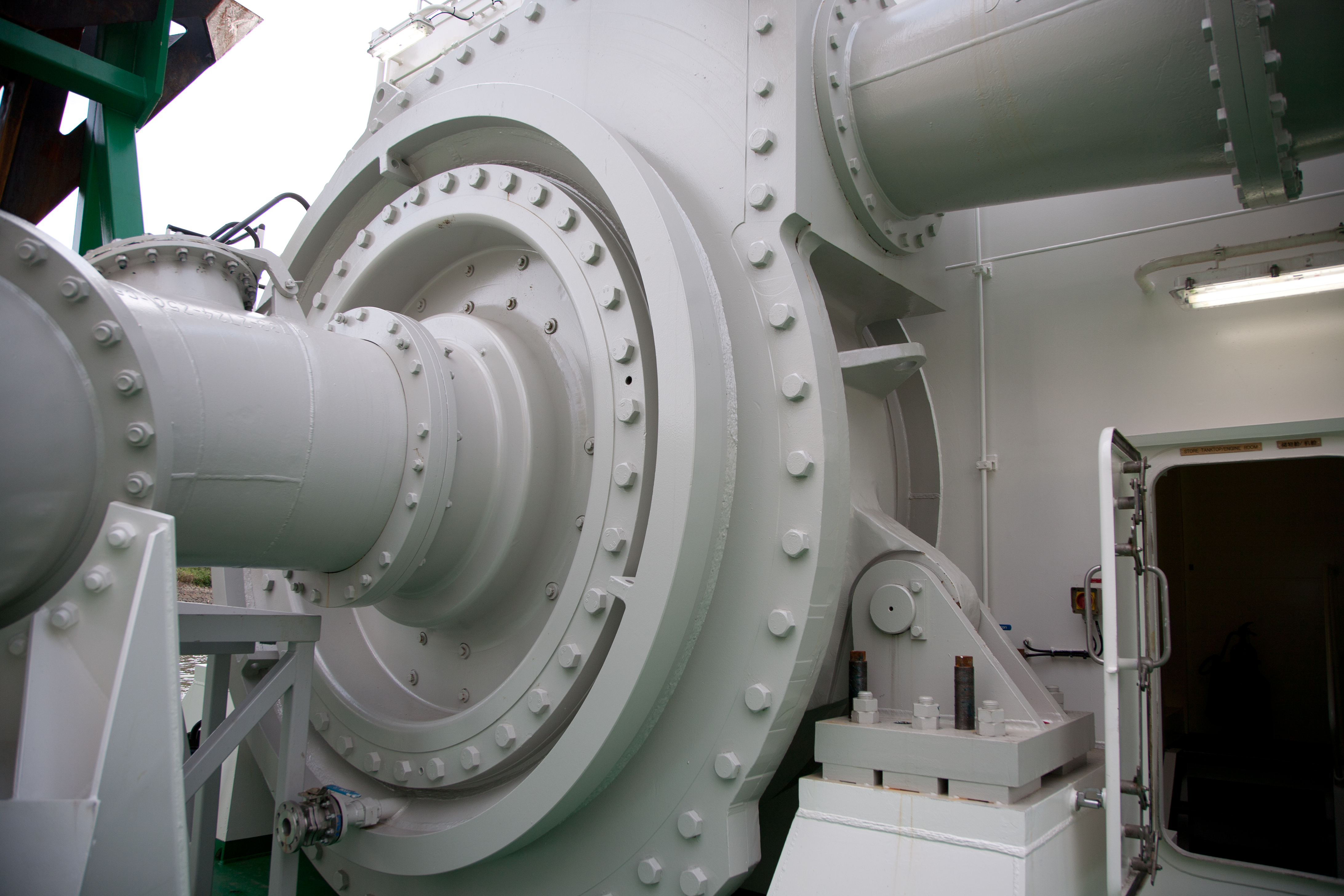 Need help from our diagnostic team? Contact us and our experts will help you!