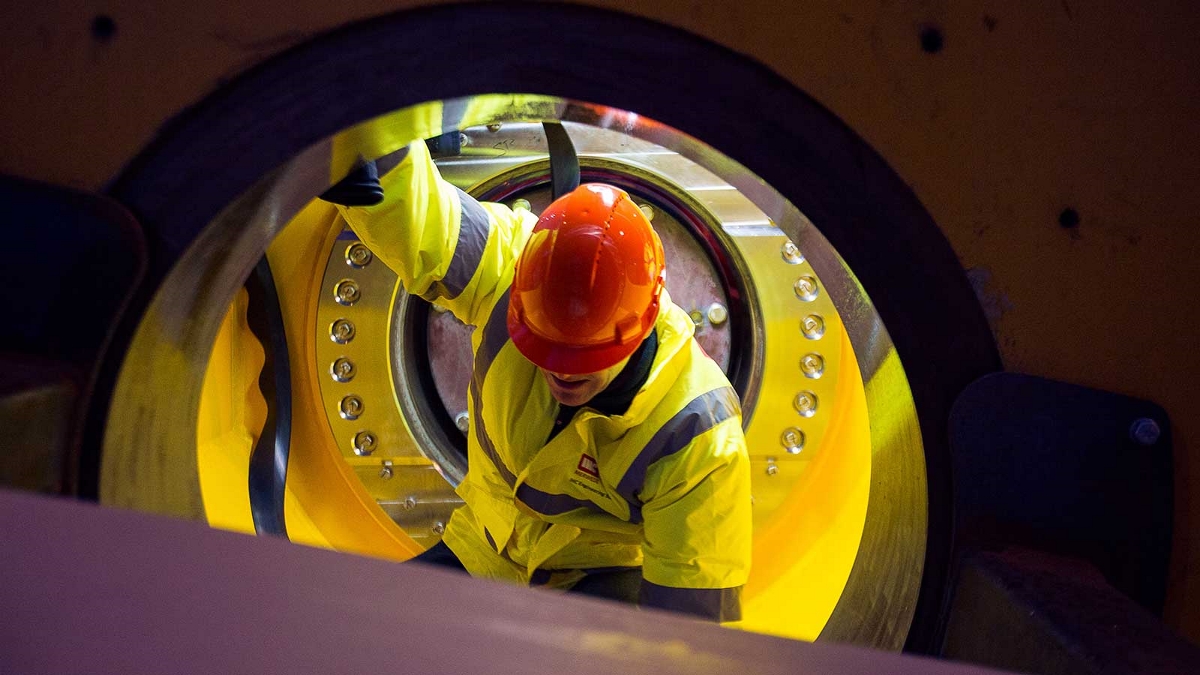 Health
Operating in a high-risk sector we employ a safety and health first mind-set.
Operating in a high-risk sector, Royal IHC clearly has a safety and health first mind-set. This is translated into daily practice, with support to management, supervisors and employees.  
When it comes to the health of our people, Royal IHC goes that extra mile. We not only provide a healthy working environment – we are also committed to the overall health and wellbeing of our employees. We offer an extensive health programme, which includes the Royal IHC Fitness Health Centre, and we have a health manager at our employees' disposal, who can offer preventive medical examinations and provide individual diet tips and sports programmes. 
To us, offering mental health and wellbeing services is an important way to safeguard our people, create a safe workplace culture and set our business up for future success.
Developing resilience
Mental health issues are extremely common – in fact you may be surprised by some of the statistics. To help raise awareness and share tips on managing these problems as well as advice about where to seek further help, we have launched a mental health booklet which was issued to all staff and also train colleagues to become mental health advocates.
In addition, an employee assistance program was launched to connect employees with confidential, professional support, by telephone or face to face. Events such as Miss Menopause Sessions help educate managers on what female colleagues may go through and how to help and support them. And to top it off, special attention is given to stress awareness in the month of April with events, lunch lectures and excercise activities being hosted at our locations around the globe.
Staying connected while working remotely
In hybrid working conditions, we continue our emphasis on mental health and well-being with tool box talks, surveys, Ask Twice safety shares, check-in calls and we use our intranet to bring staff closer together by way of using working from home pictures, monthly staff quiz, celebrating achievements etc. 
Results
Our dedication to the health and wellbeing of our people is not only beneficial to them – it motivates our employees and helps Royal IHC to achieve sustainable employability. The health programme has already resulted in:
a greater feeling of wellbeing for our employees 
lower absenteeism percentages.
Furthermore, Royal IHC has been awarded a golden certificate from the International Institute for Health Management and Quality (IHMQ).