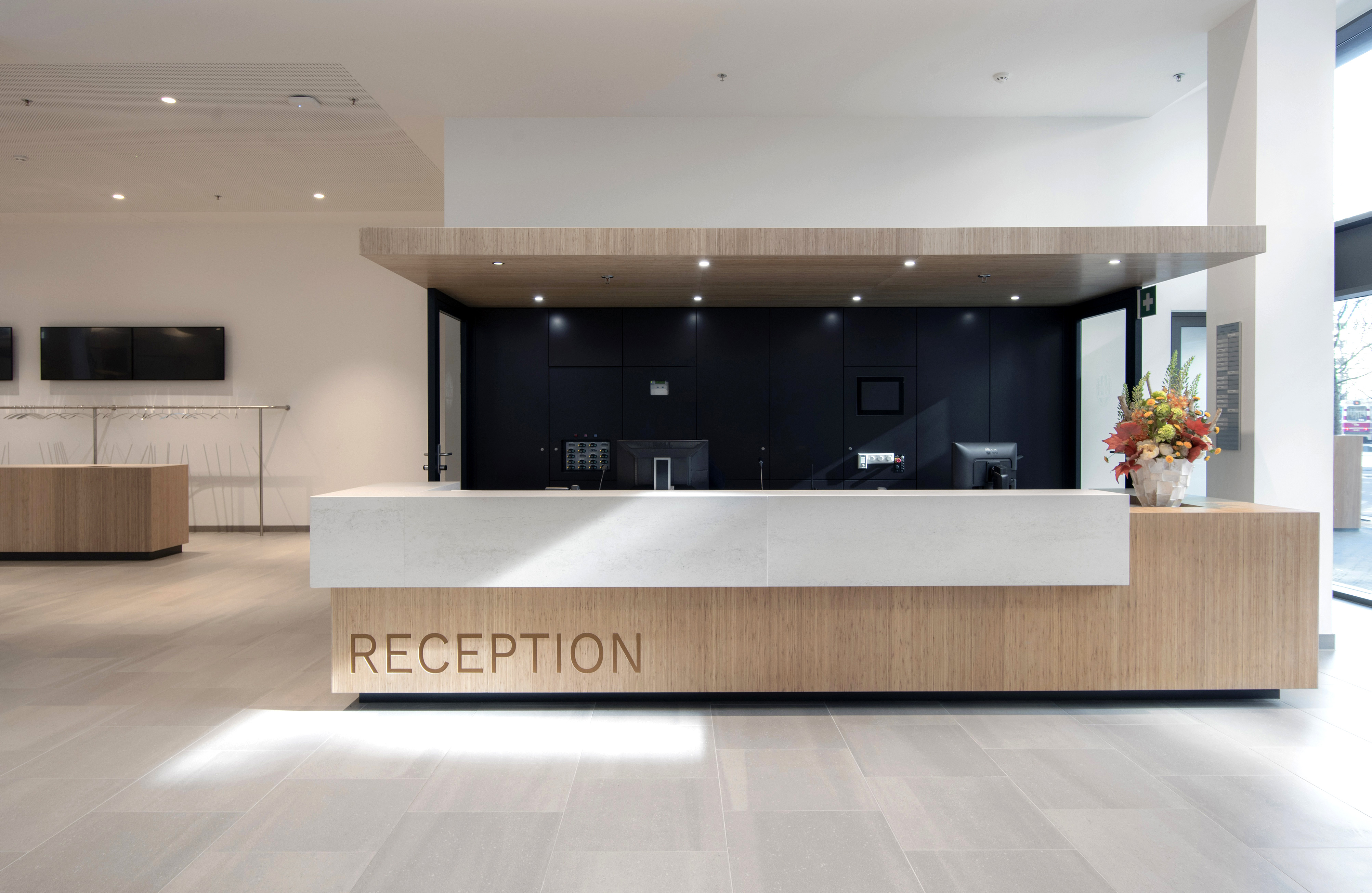 Interior
Custom interiors and refits for the maritime and commercial sector
Every aspect of your interior under one roof. From conceptual design to construction our team ensures your project needs are met. With extensive experience we can find solutions for the most complex specifications. 
Benefit from:
Specialised designs seamlessly blended into the rest of your vessel 

Captivating and functional spaces tailored to your specific wishes 

Project management ensuring deadlines are met and on time delivery.
Maritime interiors
As a seasoned leader in the maritime interior construction sector, Interior offers a comprehensive range of services. Our expertise encompasses the expert outfitting of dredging and offshore vessels, yachts, and river cruises. From functional cabins to luxurious interiors, we blend craftsmanship with innovation to bring your vision to life. Trust Interior for top-notch maritime interior construction solutions.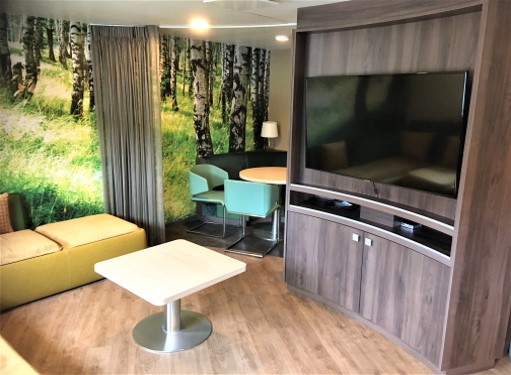 Dredging vessels interior
Our tailored solutions encompass the complete design, construction, and assembly of interiors on dredging ships. From ergonomic crew spaces to a complete welding workshop, everything is possible. Trust us for excellence in interior construction for dredging vessels. Unlock the potential of your dredging projects with Interior's specialized interior construction for dredging vessels.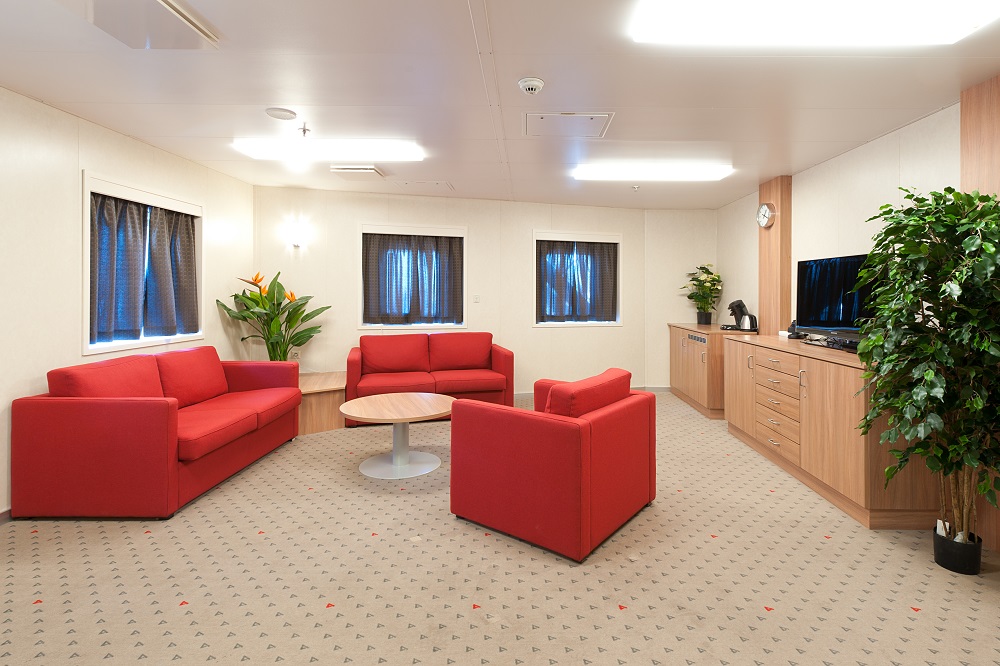 Offshore vessels interior
Our services encompass the complete design, construction, and assembly of offshore ships. From crew cabins to ergonomic workspaces to engine rooms to the bridge, we enhance both form and function. Supercharge your offshore projects with Interior's customized interior construction solutions for offshore vessels.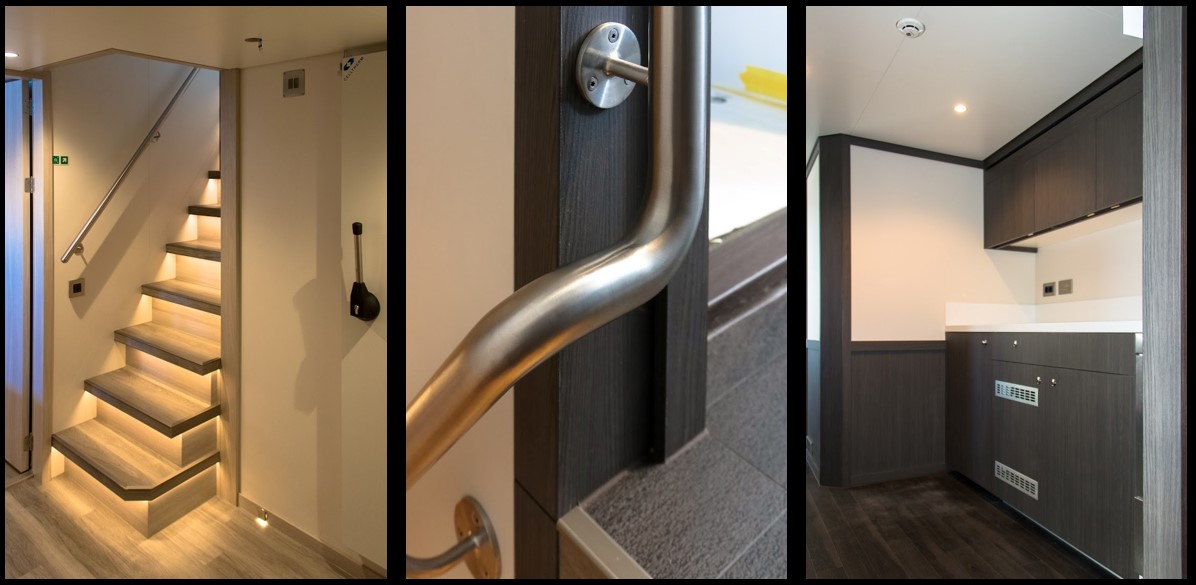 Refit  
If you have a yacht which no longer meets your needs, we can refit your interior. Interior realizes and supervises refit projects for yachts larger than 20 m, adapting your yacht to your wishes with a complete or partial refit.
Specialized spaces  
Our expertise for yacht interior lies in crafting exquisite crew accommodations and specialized spaces like tender garages and technical rooms. In doing so we ensure that the designs of these rooms blend seamlessly with the rest of the yacht. Trust us for unparalleled excellence in yacht interior craftsmanship.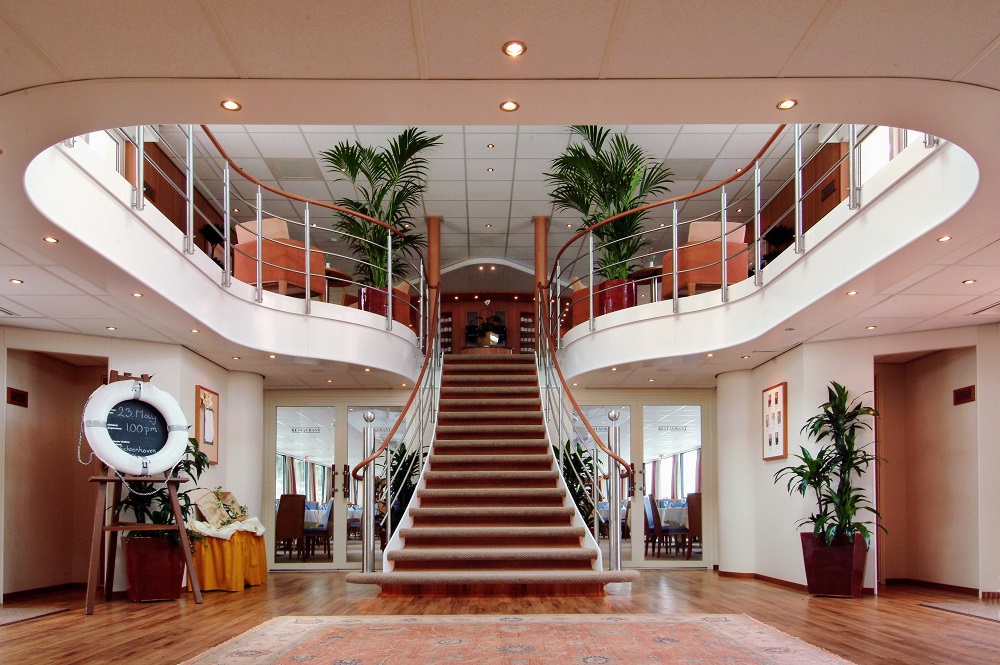 River cruise ships interior
We specialize in creating captivating and functional spaces on river cruise ships. From luxurious cabins to inviting communal areas, our interior construction transforms these ships into floating havens of comfort and style. Elevate your river cruise ship projects with Interior's expertise in crafting exquisite interiors for river cruise ships.
Commercial interiors
As a trusted partner, we have left our mark on prestigious projects like the University of Leiden's library and the Lelystad cityhall. Our extensive portfolio encompasses office spaces, retail establishments, and public institutions, all meticulously designed to meet your unique needs. From concept to completion, Interior blends creativity and functionality to create inviting and functional commercial spaces that leave a lasting impression. 
When it comes to commercial interior construction, we deliver excellence, innovation, and a commitment to bringing your vision to life. Trust Interior for your next project and let us build something extraordinary together.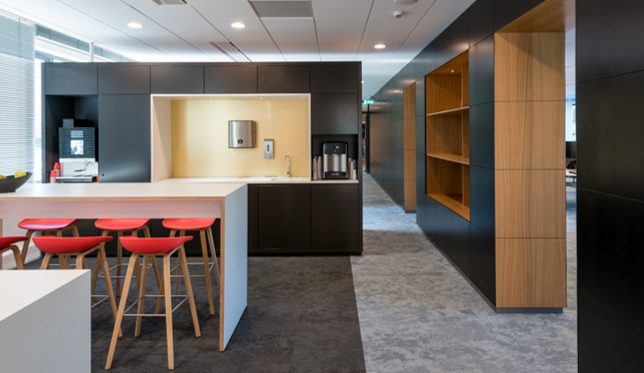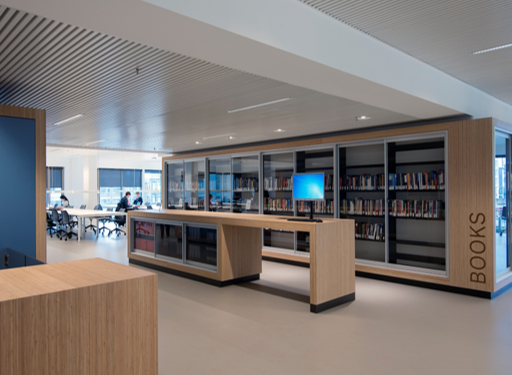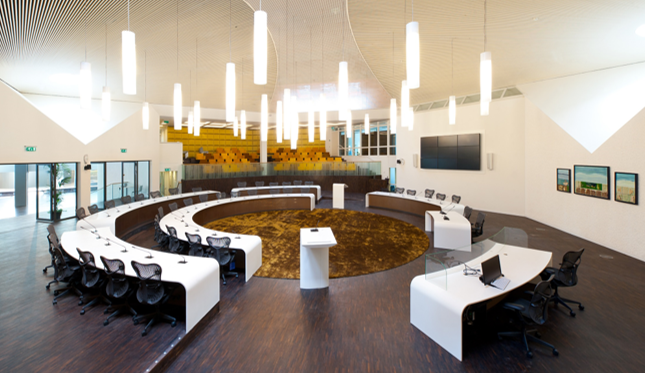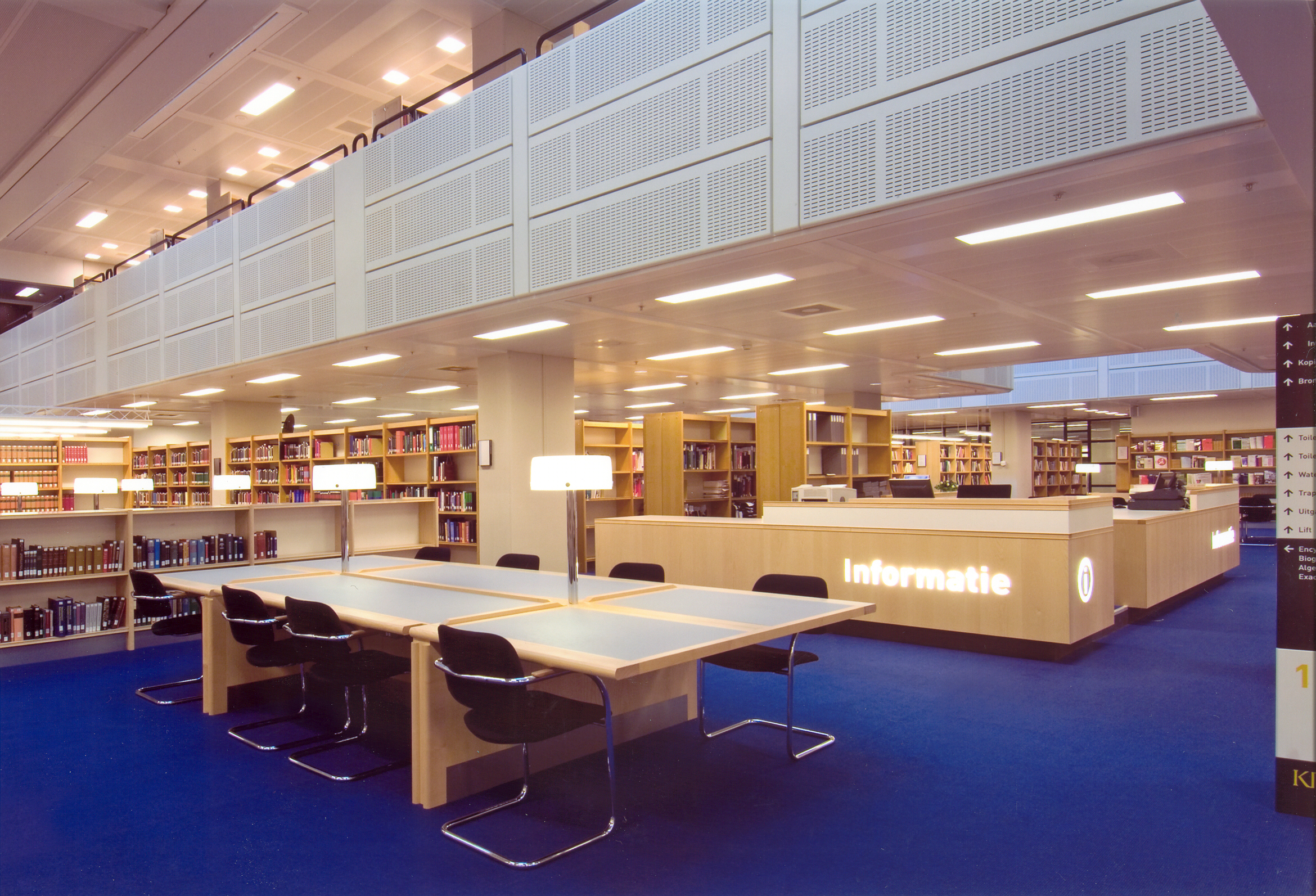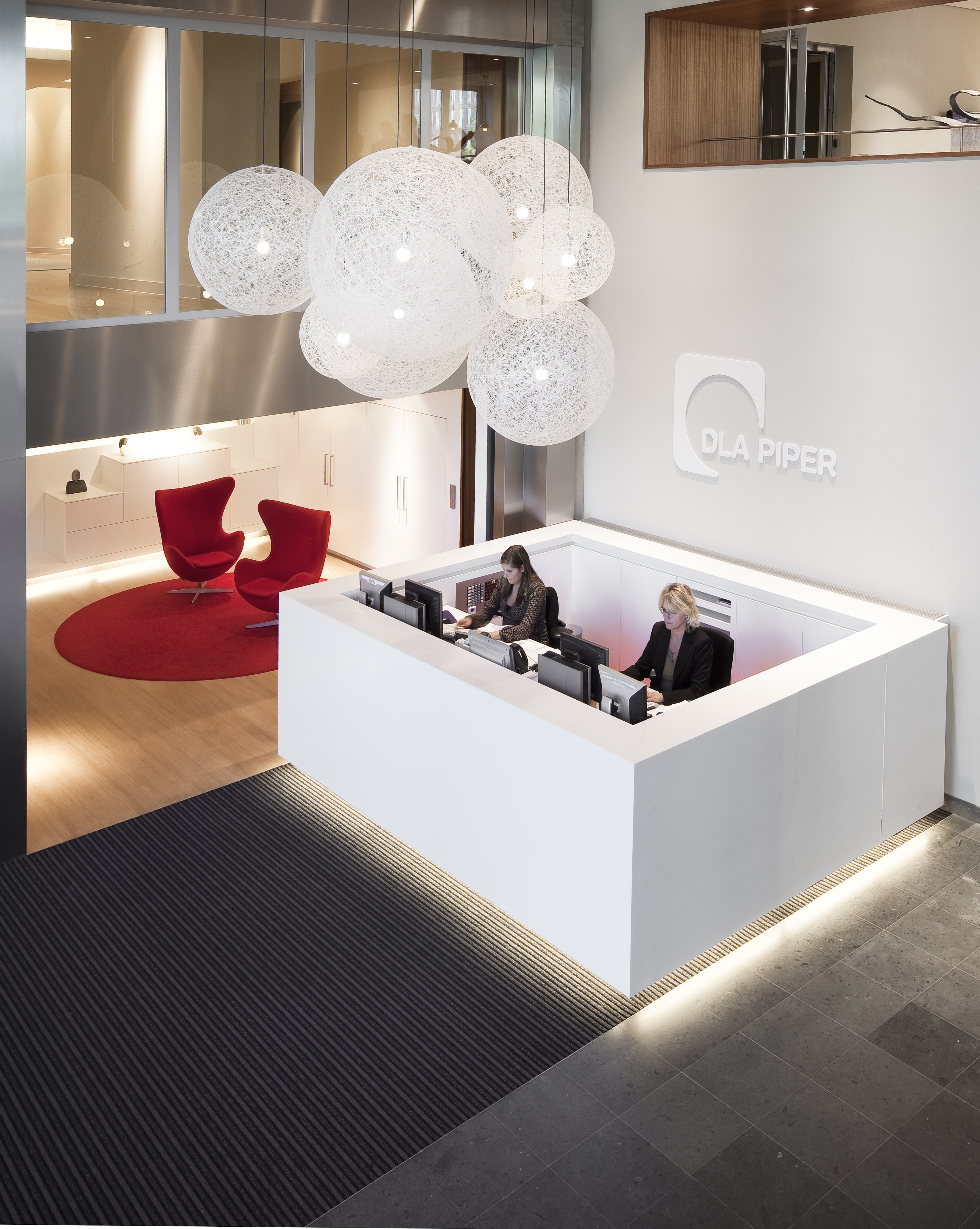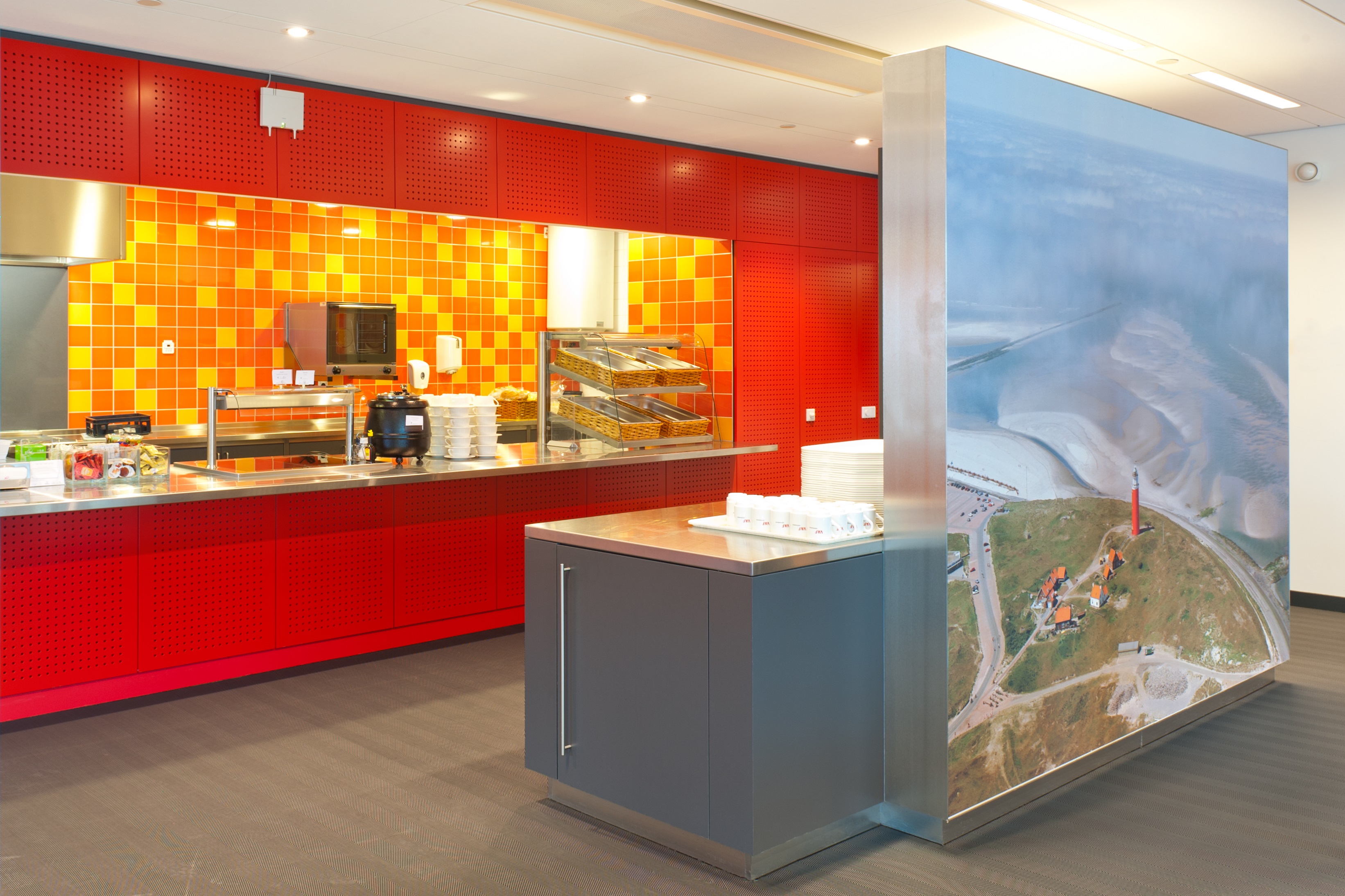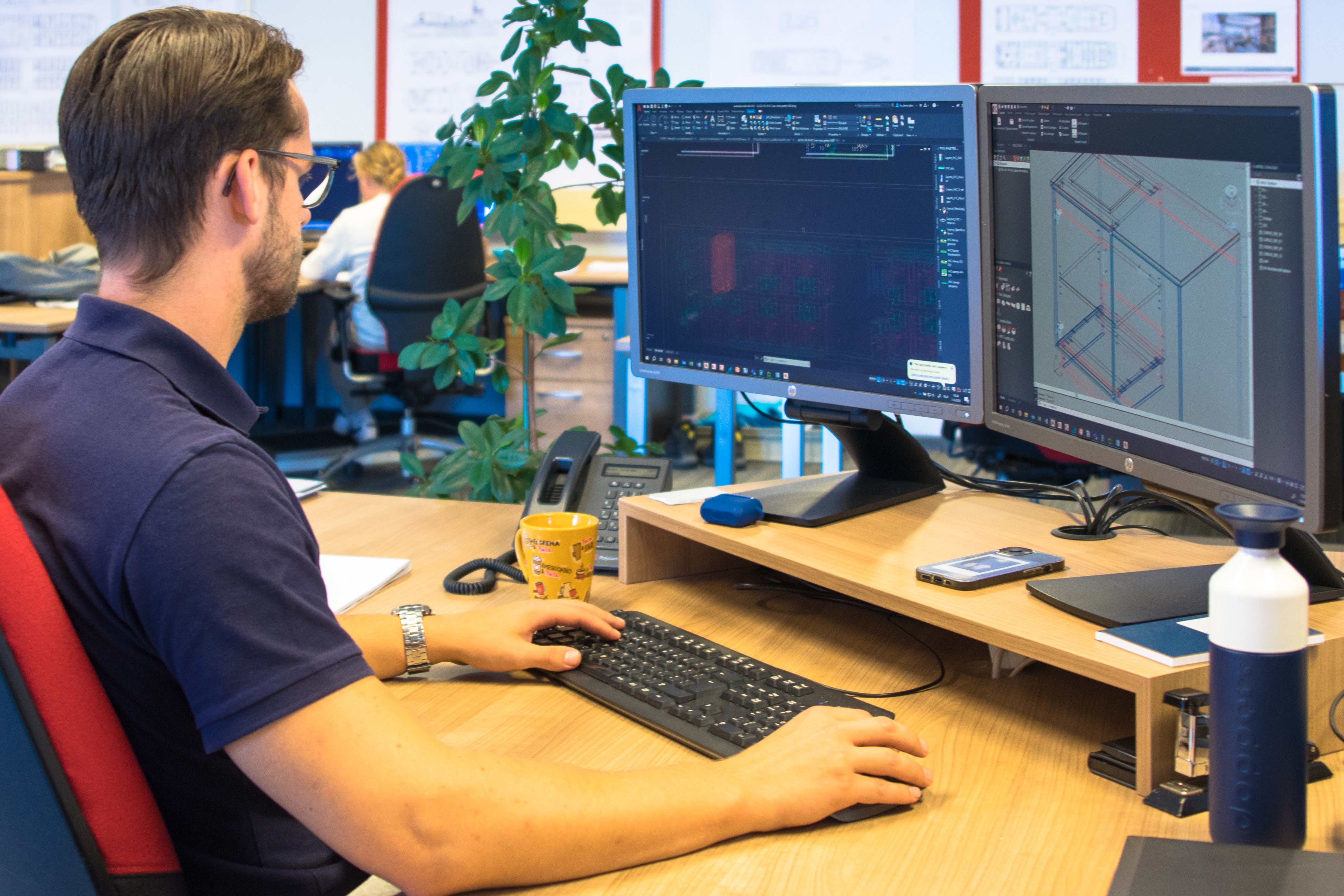 At the core of our design process are collaborative meetings where we delve into your desires and requirements. While we frequently collaborate with external interior architects, we also offer expert guidance if you prefer. Together, we explore your unique personal style, carefully selecting colours and materials that complement your vision. Our aim is to deliver customized recommendations ensuring not just aesthetic beauty, but also optimal functionality and sustainability in your interior space.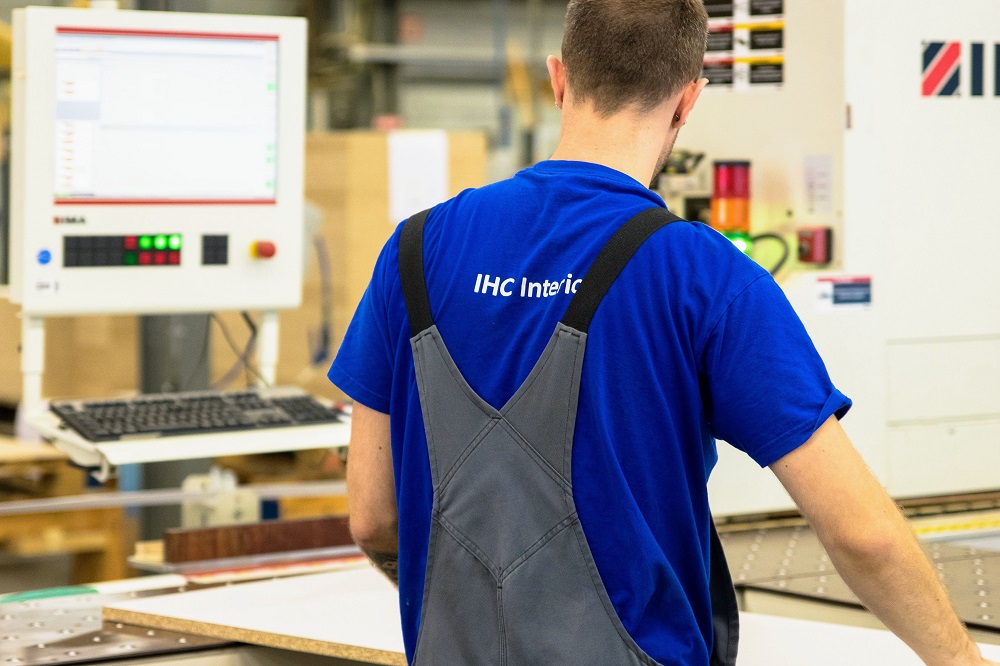 After finalizing all the particulars and ensuring the design aligns perfectly with your requirements, our production team springs into action. Our dedicated and skilled staff, along with cutting-edge machinery and state-of-the-art technology, bring your vision to life.
Logistics
During our expedition, we meticulously package the interior to ensure safe transportation to the designated destination. Rest assured; we are committed to delivering your interior as scheduled on the agreed-upon date.
Assembly and finishing
Upon request, our skilled assembly team can expertly assemble the interior, following the design with meticulous attention to the finest details.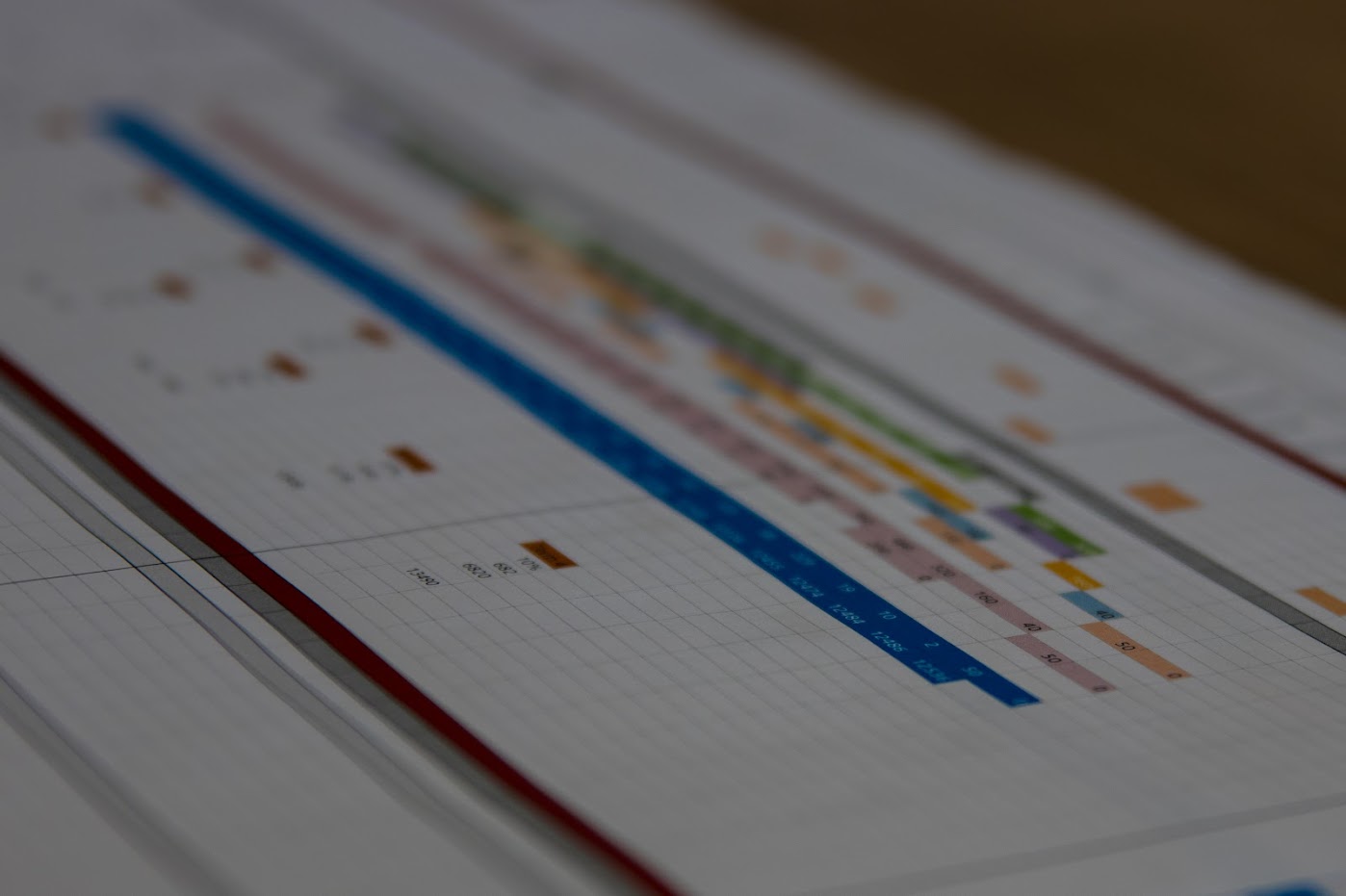 Having a dedicated, knowledgeable point of contact throughout the project is essential. That is why we assemble a project team right from the beginning to offer guidance, collaborate on solutions, alleviate concerns, and address any queries you may have.  

Our team is also responsible for closely monitoring project deadlines. We recognize the significance of timely delivery, and our project team is committed to ensuring that your project's deadline is not just met, but consistently upheld. This is our pledge to you!
Careers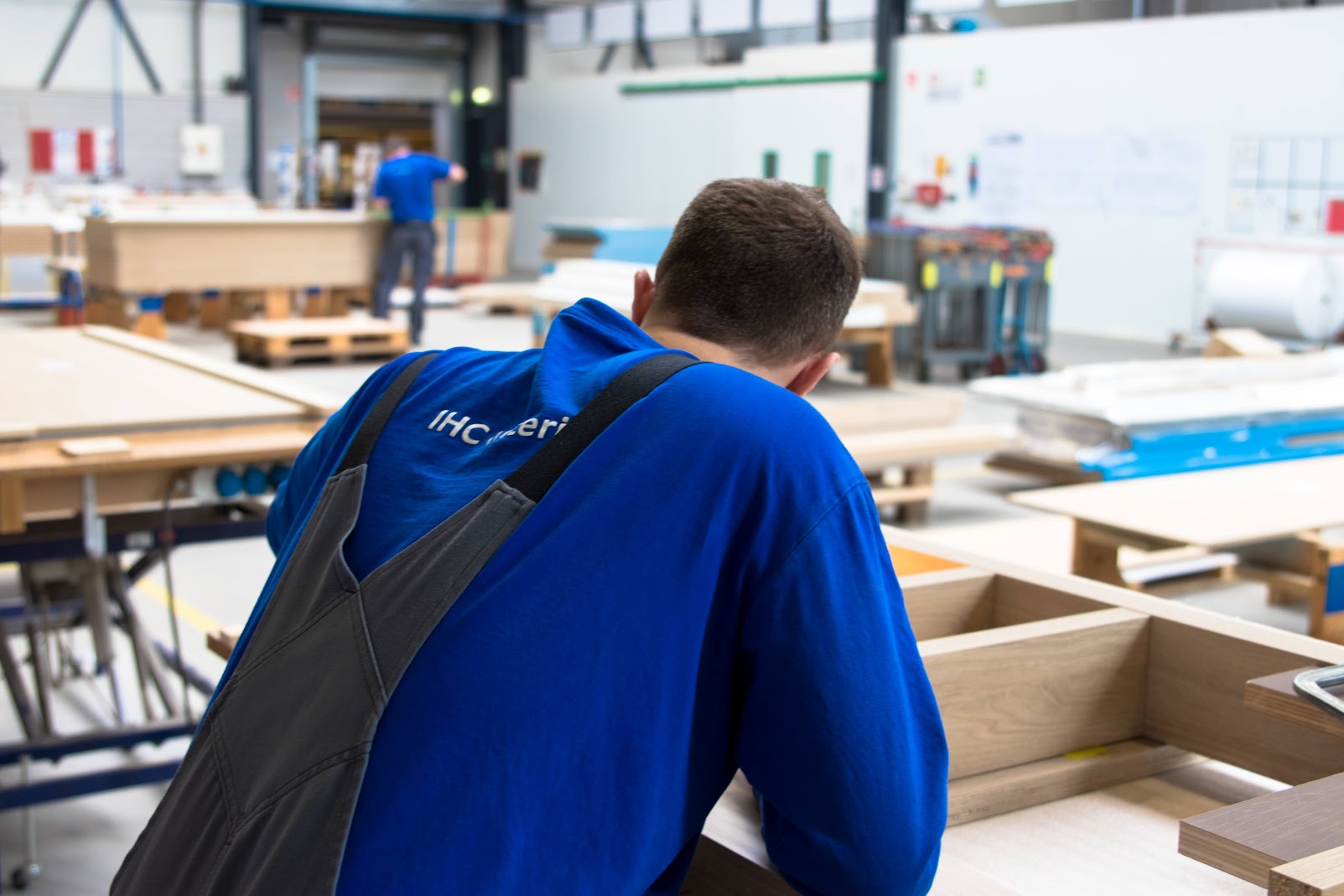 At Royal IHC we work together as a team to create the maritime future. All our employees make an impact!  
With a wide range of unique projects, this driven team is always looking to become the best version of themselves. This way they can deliver the best solutions to our customers. From internships to experienced craftspeople we are always looking to expand our team.   
Check out our current vacancies:
Internships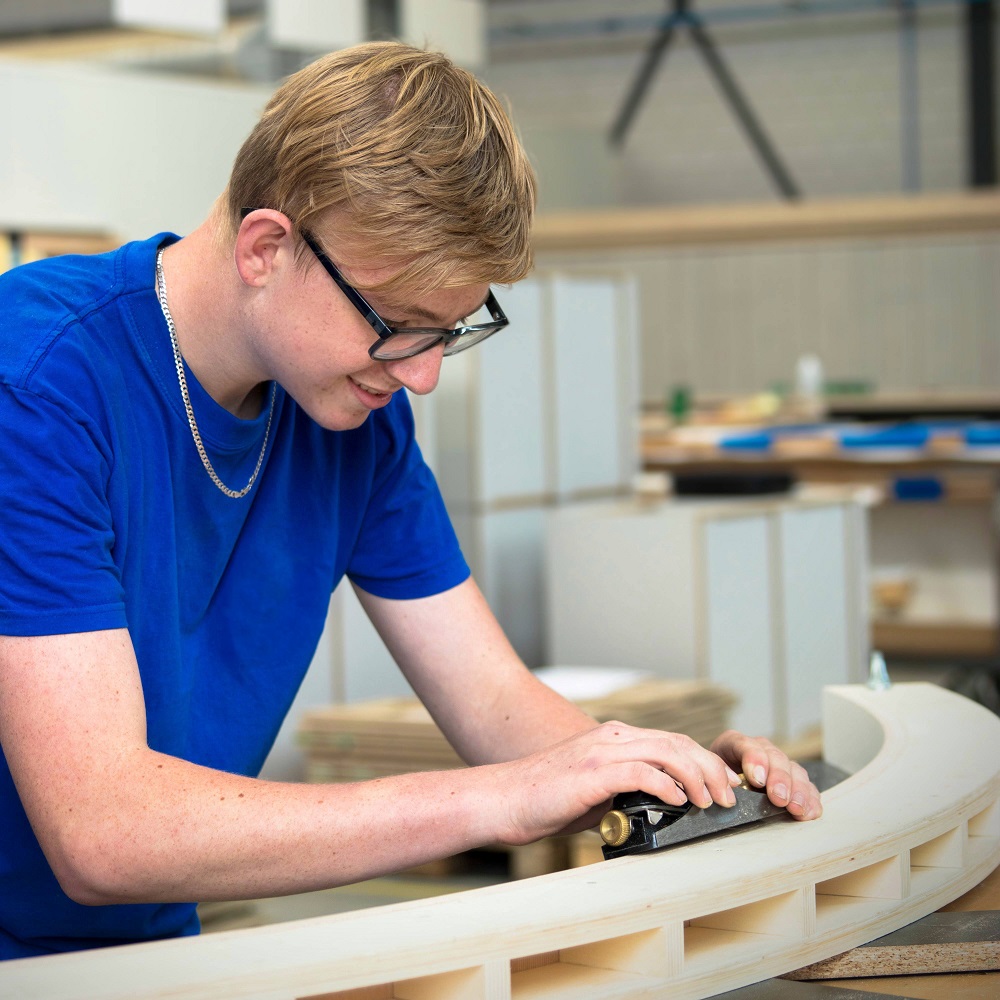 Would you also like to learn this beautiful profession? Or have you already started training to become a furniture maker/work planner and are you looking for an internship? 
We offer a limited number of internships throughout the year. We also have a training school where you can be trained as a furniture maker (level 2 and 3). Starts once a year in September.
Are you interested or would you like to know more? Please contact Heidi Porsius, +31 88 015 28 62 or [email protected]
More information?
Martin

de Rooij

Manager Operations

Hans

van Es

Cost Estimator