Royal IHC secures launch customer for its new Royal IHC multi-depth 3.3 subsea fibre optic telecoms plough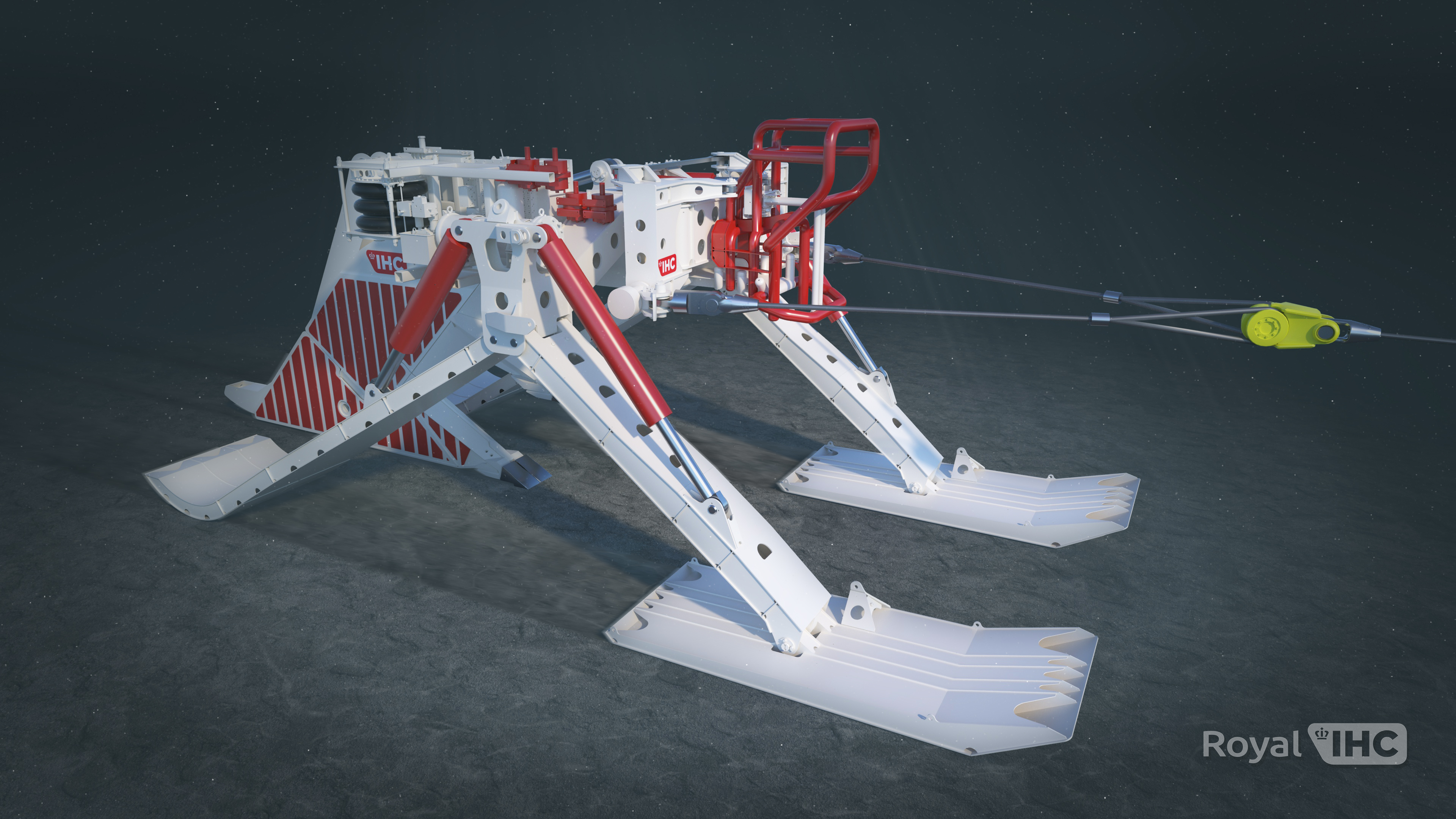 IHC Offshore Energy is pleased to announce that a contract has been secured to supply its client in South East Asia, PT Ketrosden Triasmitra Tbk, with a full Royal IHC multi-depth 3.3m fibre optic plough spread. This state-of-the-art plough system will be used aboard the CS Bentang Bahari vessel for the installation of fibre optic cable networks in and around the Asia-Pacific region.
The scope of this contract award includes the new Royal IHC multi-depth 3.3m plough with 2.2m share, combined power & control cabin, upgraded with latest SCADA system, 2000m power / control umbilical and a special purpose electric axial fleeting umbilical winch. With a view to offering our client the best continuing support and the fastest initial lead-time, colleagues in the UK will be working with our international colleagues and suppliers to provide fabrication, assembly, final testing, servicing, training and ongoing spares support in Singapore.
We are proud to be partnering with PT Ketrosden Triasmitra Tbk and look forward to long and productive business relations between our companies.
With the development of the Royal IHC multi-depth 3.3m plough system, we further our already considerable track record within fibre optic trenching solutions and demonstrate our commitment to the booming and globally significant subsea telecommunications sector.