Launch and recovery systems
Telecoms plough launch and recovery system
The telecoms plough LARS is designed to handle the plough its range of operation for safe deployment, towing and recovery.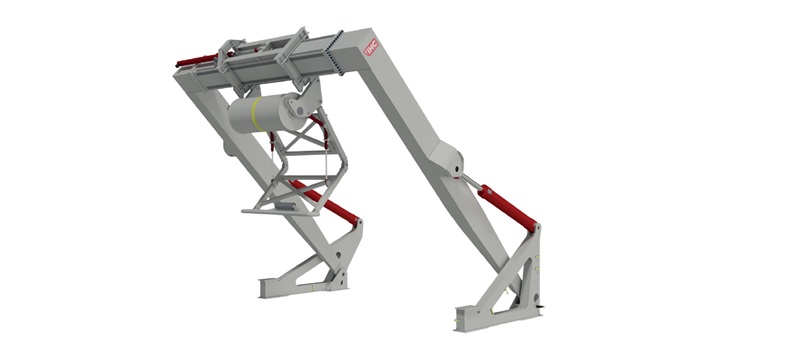 Our telecoms plough launch and recovery system features a 30t SWL A-frame designed to interface with the Royal IHC MD3 telecoms plough and handle it over its range of operation for safe deployment, towing and recovery. This is a wide angle A-Frame which incorporates an adjustable towing position designed to cater for a wide range of cable lay deck layouts, the A-frame can also be used with a range of 3rd party ploughing systems and is suitable for use in H=3.5m. The hydraulic tow winch has render capabilities and can achieve a maximum load of 80t which allows the system to deal with any 'snag' event whilst towing. 
operator friendly

fewer people required to gain line of sight of moving equipment

high speed winch rope pay out if plough ever becomes snagged on sea bed floor

adjustable angle to ensure wire rope always contacts the roller at same point

suitable to range to vessels, irrespective of where the tow winch is situated.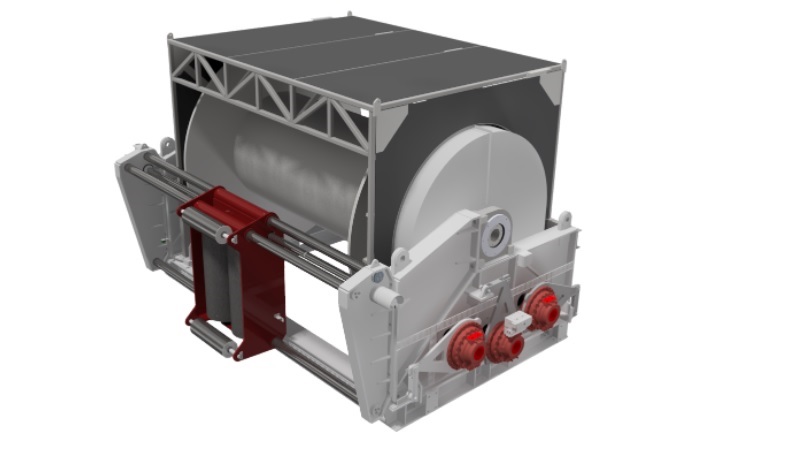 efficient, lightweight portal frame 
axisymmetric design to achieve wide angle (155 degree operating arc)  
launch and recovery of subsea equipment can be operated via a wireless pendant 
adjustable inboard towing angle  
ability to fleet up to +-2.6m from centreline.
The telecoms LARS can host optional extras such as load monitoring, extendable A-frame width, latching and inclusion of a wireless control pendant for mobile operation.  
More information?
Robert

Haylock

Sales manager subsea vehicles and launch & recovery systems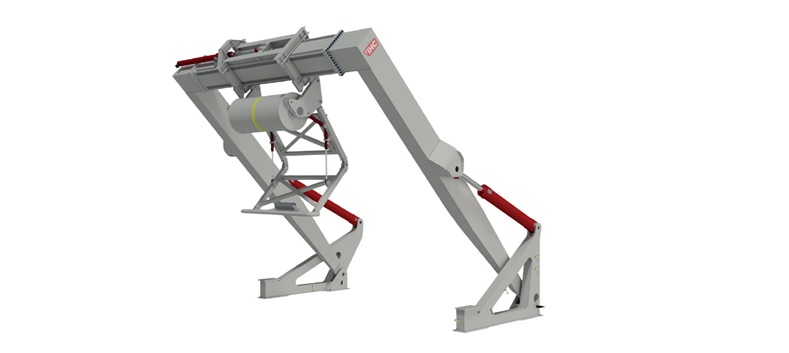 Our team will happily discuss the best suited solution for you.