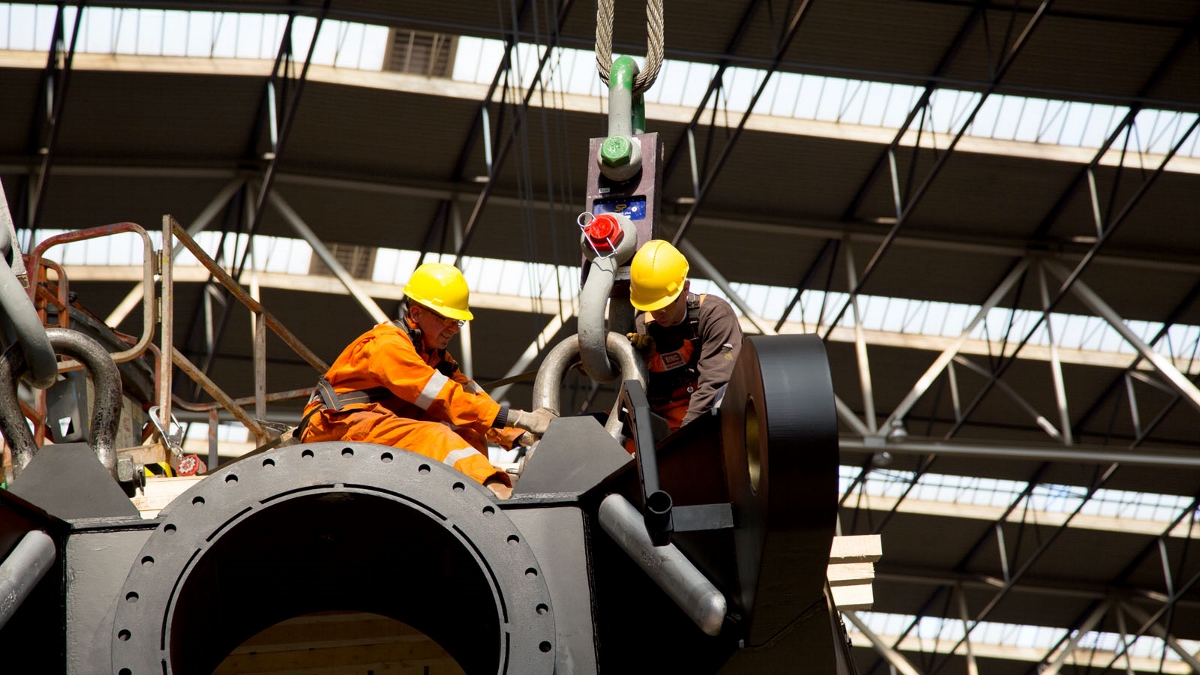 Our commitment
Royal IHC is committed to society in its broadest sense.
Sustainable entrepreneurship
In order to live up to our sustainability ambitions, both now and in the future, we need to maintain our healthy financial and profitable position. Some of the key topics are: 
innovation for sustainable products & services, and operations: by means of an innovation-oriented strategy for the development and optimisation of products, services and operations, Royal IHC aims to expand its market leadership
supply-chain responsibility: Royal IHC utilises more than 4,700 suppliers worldwide for the supply of resources, raw materials, products and services. We work closely with them to jointly comply with the requirements of our customers
good governance: our code of conduct describes the way in which Royal IHC does business. It is the foundation for good governance and addresses issues such as human rights, fair competition, preventing corruption and privacy policies. 
Social responsibility
Royal IHC is committed to society in the broadest sense. Not only to the people inside our gates – we care about society in general and the employees of our suppliers, subcontractors and the overseas shipyards that we collaborate with. We act on: 
human rights and labour practices: under no circumstances will Royal IHC ever use forced labour or child labour. We condemn human rights violations and child labour in the production chain and we endorse the Universal Declaration of Human Rights (UDHR). It is part of our code of conduct and infringement of this by our suppliers and subcontractors is not tolerated 
health and safety: health and safety are of paramount importance. Royal IHC optimises safety procedures within its production processes, and focuses on training and educating employees in health and safety issues 
training and education: by means of various training/education and development programmes, employees are given the opportunity to develop and grow professionally. Some of which is offered in the IHC Academy
IHC Foundation: the IHC Foundation uses the passion and knowledge of the company for the benefit of children and adults for whom a little attention can make a world of difference.  
Environmental accountability
The activities our products are involved in affect the environment. Because we care about the planet, we are determined to reduce the ecological footprint of our products wherever possible. We aim to develop and supply the best technological solutions for our customers. This is done with the understanding that a combination of environmentally friendly technology and the best operational techniques can limit the operational impact while protecting the environment. 
Our activities in this respect include: 
research into the environmental impact of dredging, offshore and mining operations
optimisation of fuel consumption and emission reduction
mitigation of underwater noise 
reduction of turbidity.
We respond to these challenges with new  innovations  and designs, thereby creating an improved value proposition for the customer while at the same time reducing pressure on the environment. 
In addition, we are dedicated to reducing the environmental impact of our own production activities, our carbon footprint and the sustainability of our own facilities.