Floating production unit equipment
We have a proven track record in the delivery of turnkey FPSO equipment packages worldwide.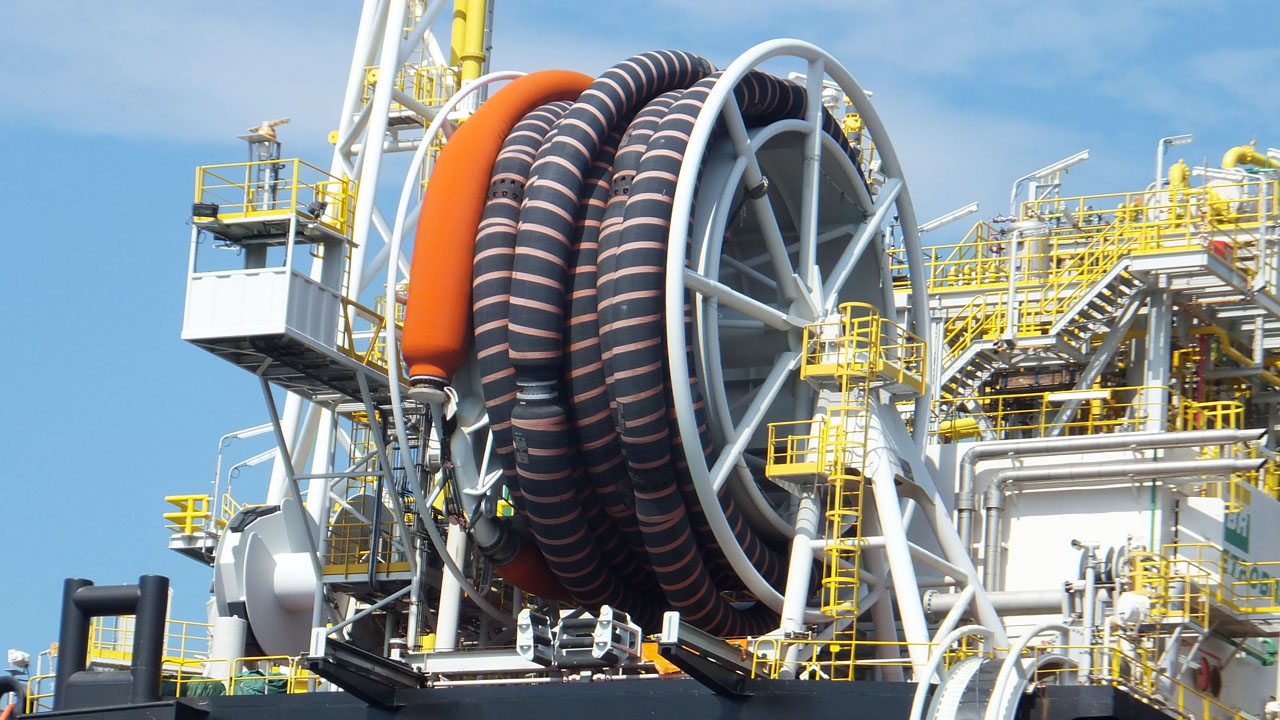 Offloading hose reels and tandem mooring systems
We design and supply complete integrated tandem mooring and offloading systems for floating production units such as FPSO, FSO and FLNG. 
Offloading systems
Royal IHC can fabricate the offloading hose reel to any diameter, length and type of hose (OCIMF or API 17K). We have experience of various hose reel diameters, for both single and double layer storage.

Our tailor-made spooling device reduces wear and tear on the offloading hose, and helps the hose to spool smoothly. If required, our systems can be delivered with an ESD valve, offloading hose string, MBCs, QC/DCs and OHTP (North Sea valve).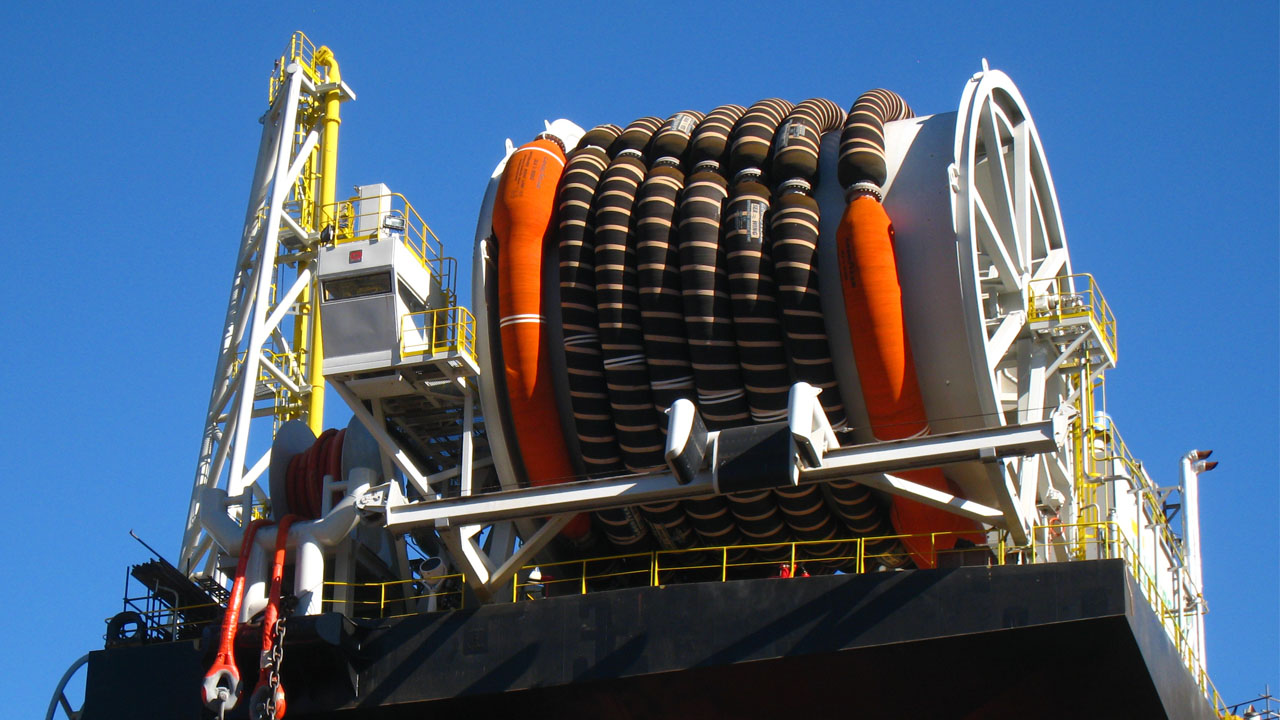 We deliver complete tandem mooring systems that warrant safe and efficient operations between the floating production unit and a shuttle tanker. These comprise:
mooring hawser reel

mooring hawser assembly

quick-release mooring hook

integrated load monitoring

hydraulic and/or electric controls.
We supply and engineer custom-built pull-in winches, turndown sheave trolleys, winch-skidding systems, traction-winch systems, hydraulic power units and dedicated control systems.
Riser and mooring pull-in winch
Designed for the harsh conditions of the offshore industry, we can supply any winch to meet your requirements for turret moored or spread moored units, as well as any other floating production unit.
Our rotary-drum winches are available up to a line pull of  650mT in both a horizontal or vertical pulling direction.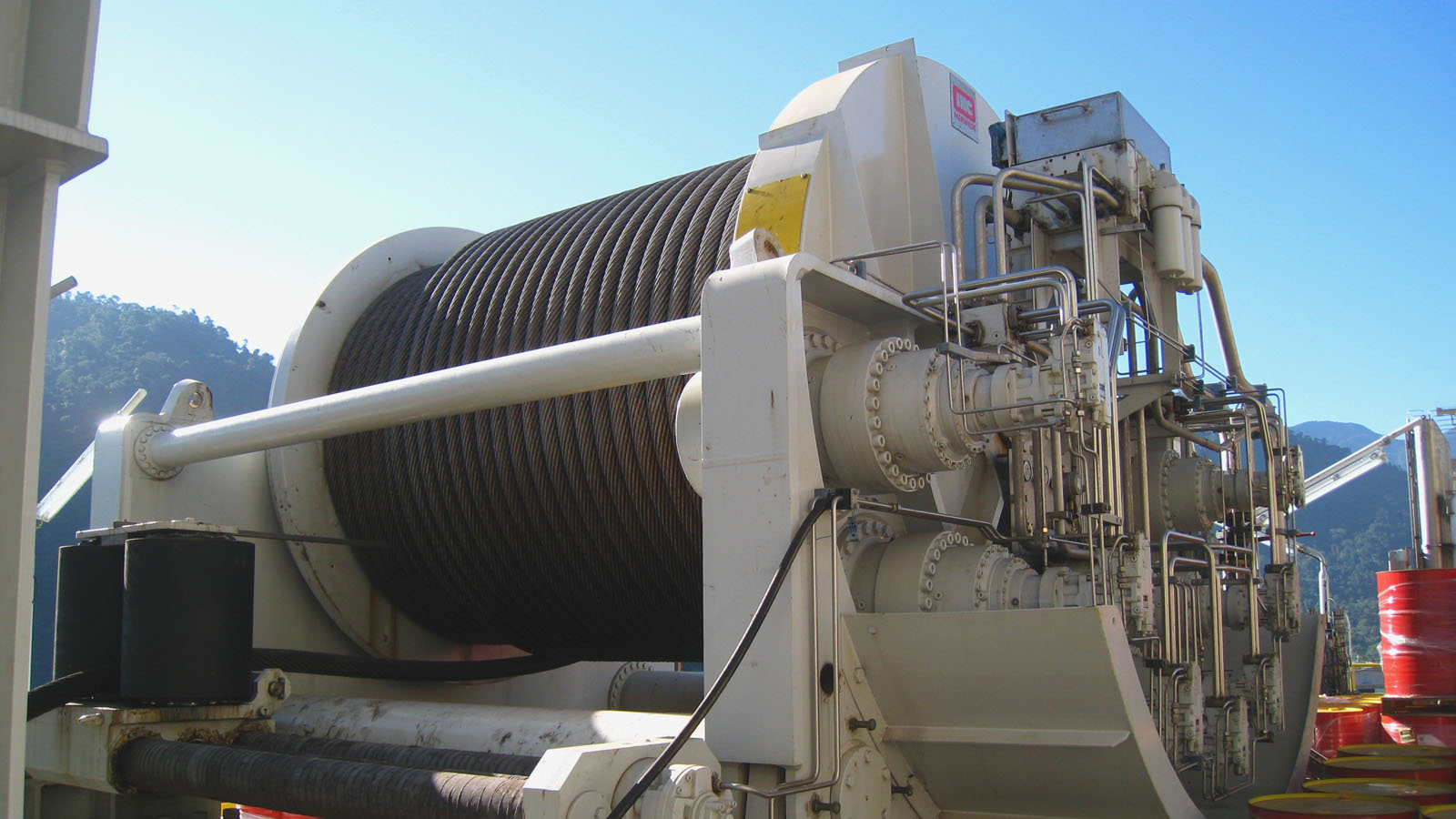 single

or

multi-layer

spooling

device

flat

or

(LEBUS)

grooved

drums

control

consoles

steel

wire

rope

or

synthetic

rope

suitability

electric

or

hydraulic

driven.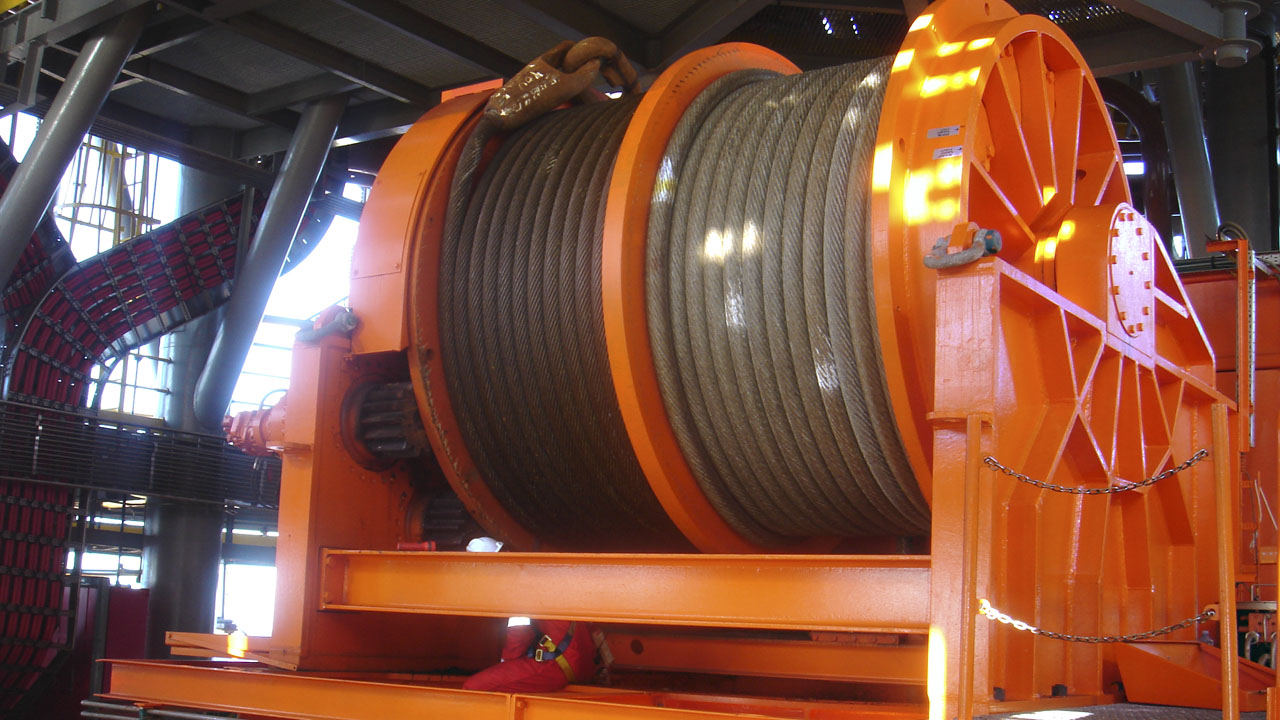 Whether you need an offloading hose reel, riser pull-in system or tandem mooring system, our systems are certified for operations in hazardous (ex) areas. Designed according to class and all relevant rules and regulations.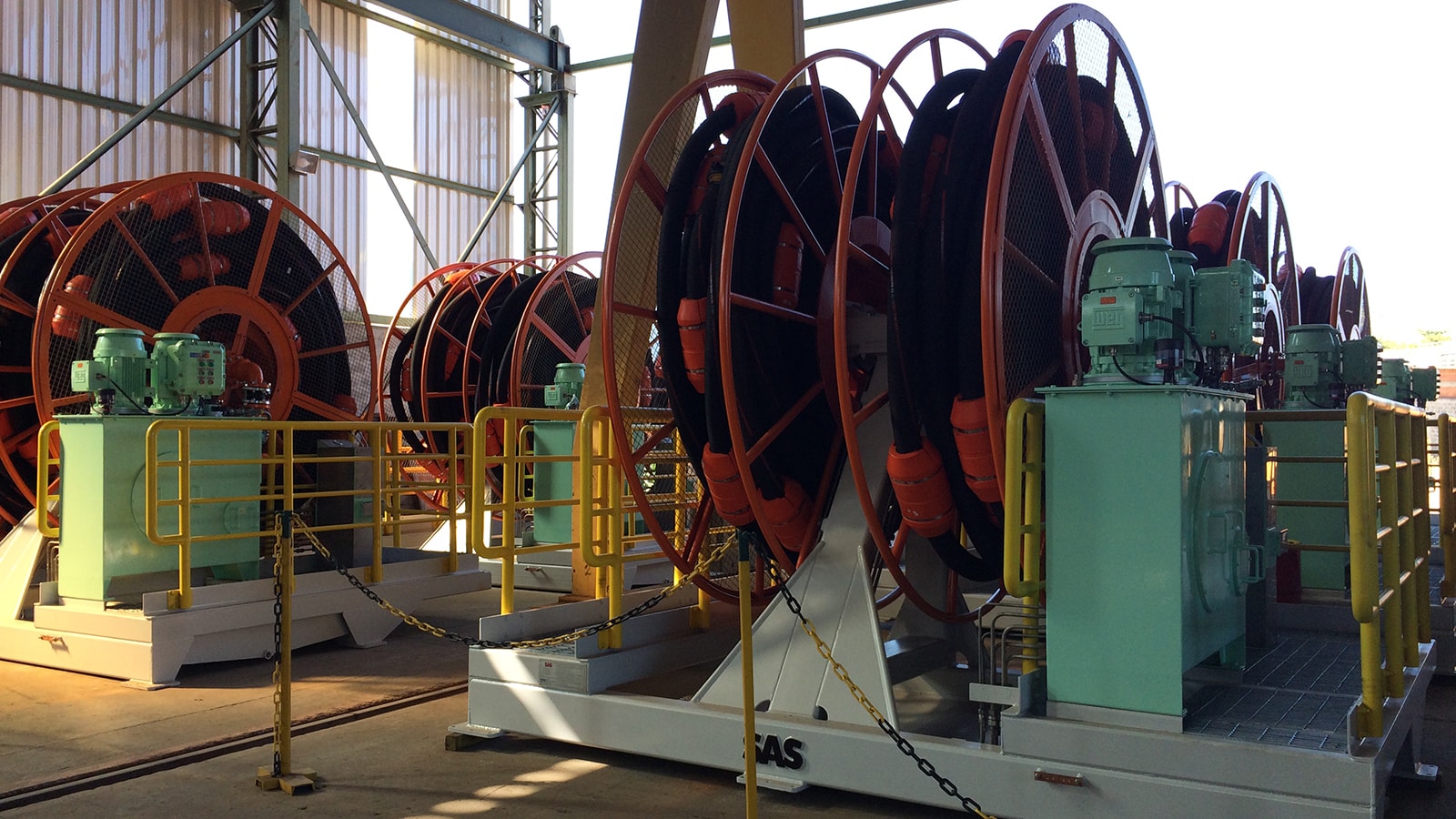 We are specialists in the design of hose reels for all types of bunker stations. These can be either hydraulic, electric or pneumatically-driven, single or multiple drum skids, suitable for transporting diesel, hydraulic oil, chemicals, and fresh and waste water.
Our bunker-loading stations are:
easy

to operate

delivered

with

a

reliable,

self-contained

electro/hydraulic

power

unit

designed in accordance

with the

highest

safety

standards

suitable to

 be

used

for

applications

in

hazardous

areas.
To comply with local regulations, we can supply locally-built, turnkey solutions.
More information?
Peter

van der Burgt

Sales manager FPU equipment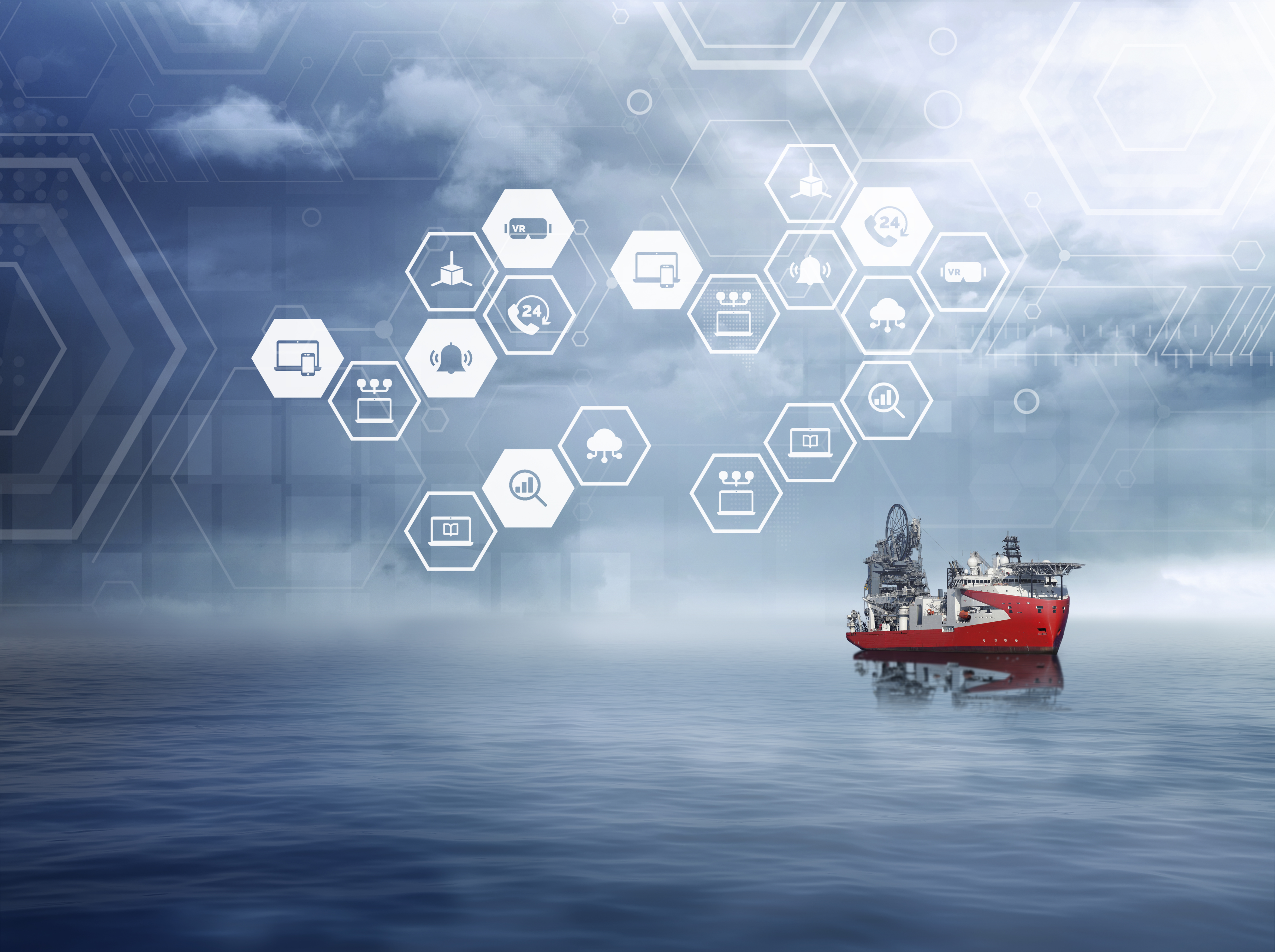 Let's discuss how we can help you, so that together we can create the maritime future.