Trailing suction hopper dredgers
Beagle®
The Beagle® is a trailing suction hopper dredger based on a proven modular platform. With leading IHC Dredging technology to provide all-round operational excellence in a wide range of conditions.
The Beagle® is available in four models (hopper volumes ranging from 4,000 to 12,000m3) and can be tailored to your needs. This standardised TSHD is a cost-effective solution with shorter delivery times compared to a custom-built dredger with similar capabilities.
Why choose the Beagle

®?
all-round performance

high-end technology

fuel efficiency and sustainability

focus on uptime and maintainability.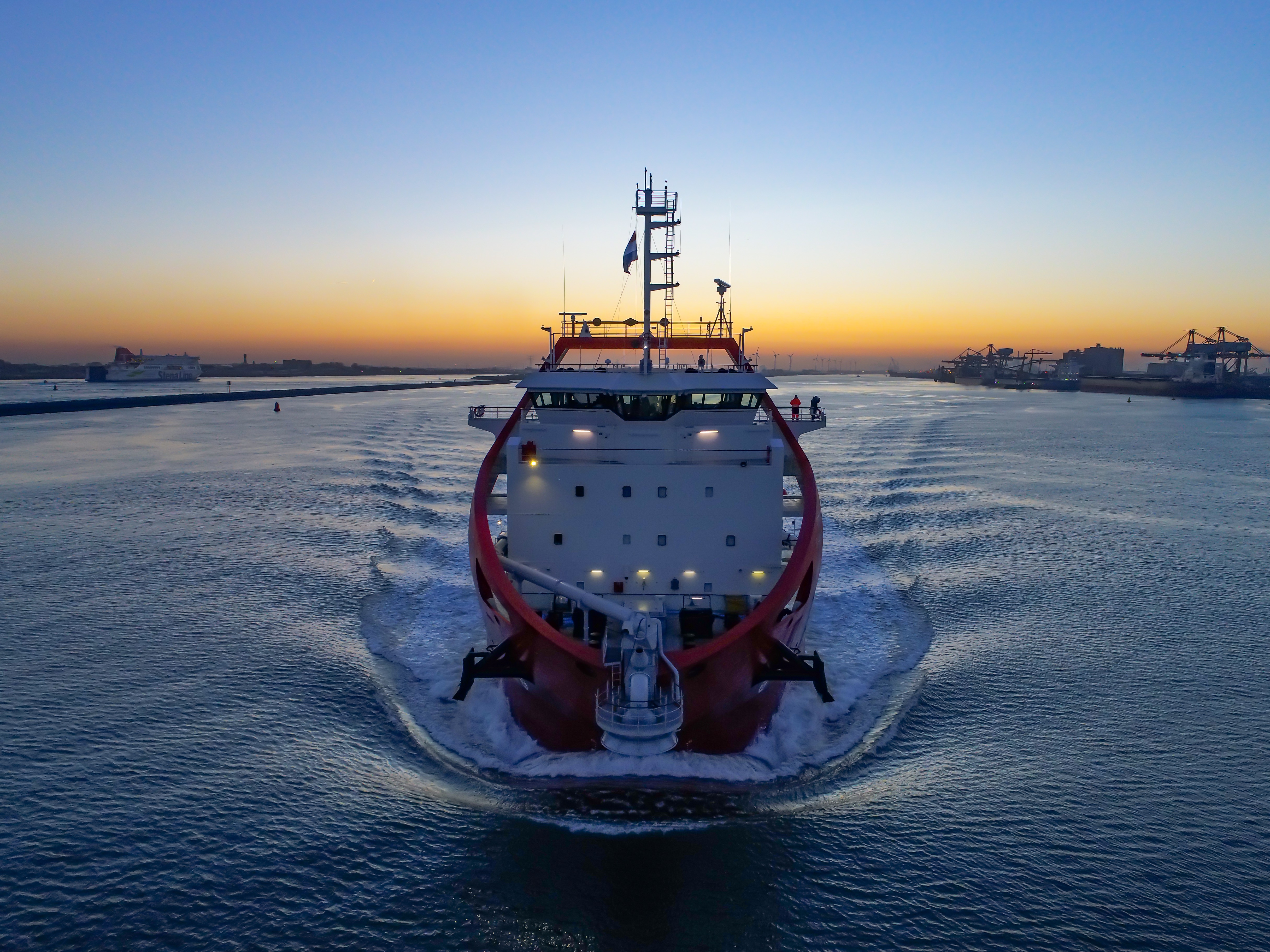 With the agile design each Beagle® trailing suction hopper dredger can be adapted to perform in a wide range of conditions, including tough soils. By discussing your requirements, we provide different options to make the Beagle® fit for purpose and allow you to maximise your earnings.
Throughout the life cycle of the Beagle® the platform of this trailing suction hopper dredger can easily be adapted to carry out new tasks, by you, with you or for you.

Beagles® are currently operating on projects across the world, including waterway maintenance and land reclamation works.
High-end technology
When choosing the Beagle® you benefit from over a century of dredging evolution and experience. We offer you a proven design that features Royal IHC's state-of-the-art dredging products and our latest innovations.

Examples of our state-of-the-art dredging products
The Plumigator®

overflow

: s

ignificantly reduce the amount of air under and around the vessel.

Our high production and easy adaptable

drag head

(Mighty dragon) to perform in all kinds of soil conditions.  

Slurry pumps

with Curve® technology to increase lifetime and production.

Our integrated

Intuitive Hopper Control Chair (IHCC) system

with advanced controllers, specially developed to withstand the demanding dredging environments and help you maximise dredger performance.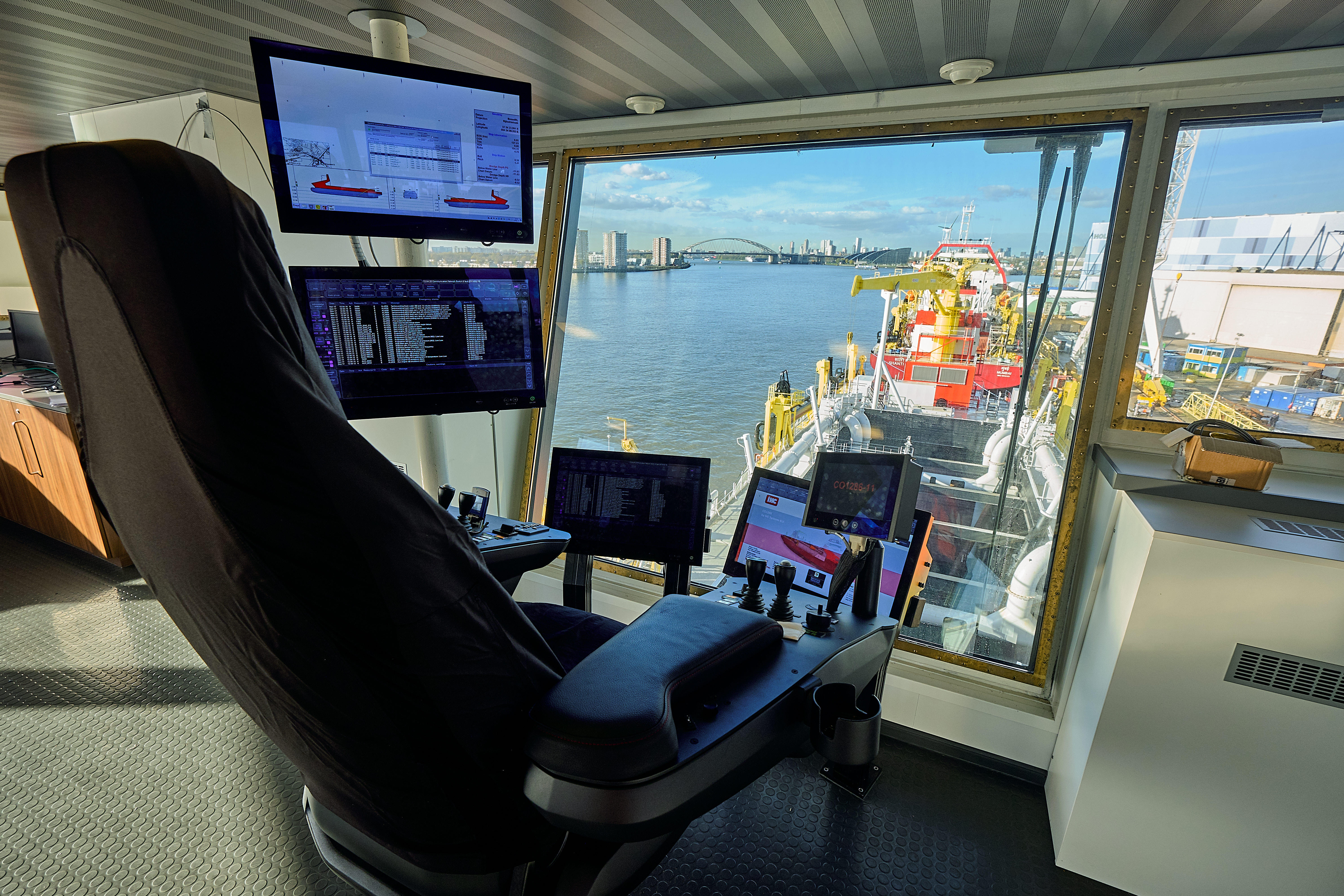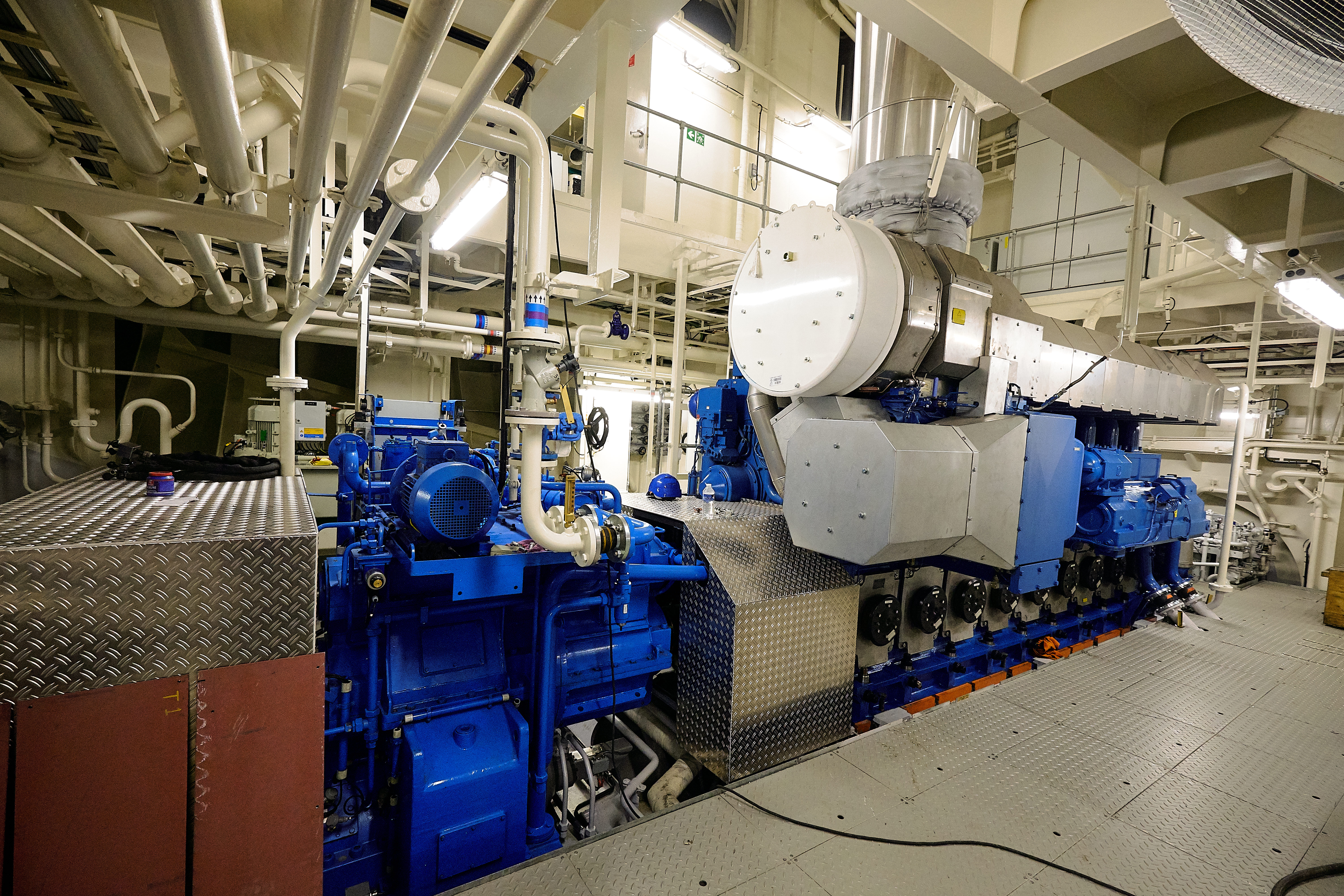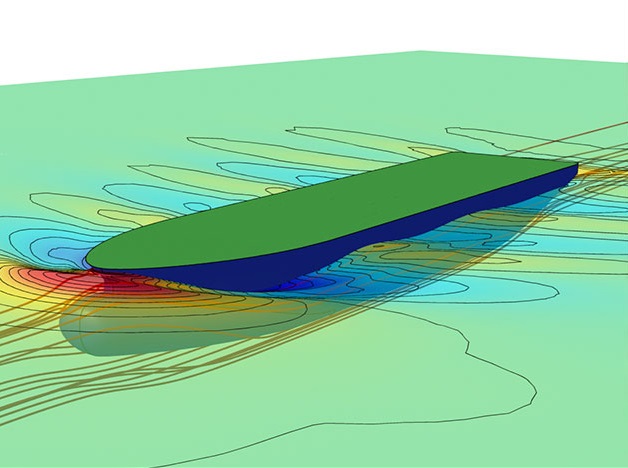 Fuel efficiency and sustainability
Our extensive experience in designing and building hopper dredgers and the use of the latest software tools have enabled us to optimise our hull designs. Creating the lowest resistance possible while maximising the payload carrying capacity.
Best-in-class fuel efficiency
Together with the well-balanced engine room layout with a focus on minimum efficiency losses and optimal loading of the engines in all operational modes the Beagle® provides best-in-class fuel efficiency resulting in the lowest GHG emissions.

Reduce your ecological footprint
Available options for exhaust gas treatment or even for the use of alternative fuels will reduce further on the ecological footprint of your Beagle®.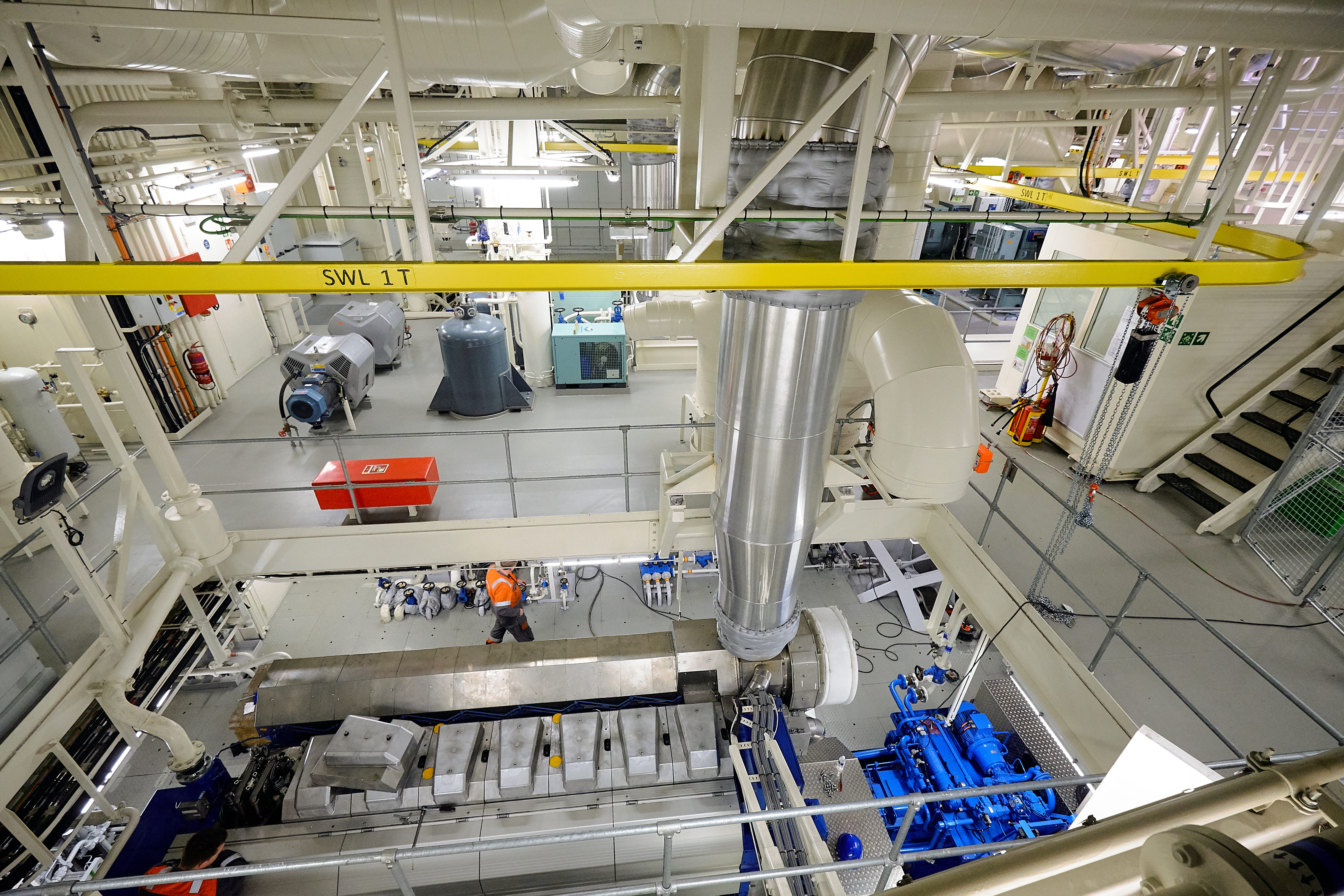 High uptime and easy maintenance
Integrating redundancy from top to bottom, the Beagle® delivers operational competence and reliability. Effort is made to provide ease of maintenance. It delivers you high levels of uptime, making your vessel a cost-effective option.
Support throughout life-cycle
Royal IHC is in for the long run. From help financing your Beagle® purchase to supporting you to improve the performance and uptime of your assets.
Beagle®: a smart TSHD
Learn from your operational data how well your Beagle® is performing from anywhere in the world. Every Beagle® is delivered with a 'smart' digital solution in an easy to use dashboard (desktop and mobile) to provide insight and help you make better-informed operational decisions.

In need of help understanding the data? Our dredge masters and consultants support you in the preparation, operation and optimisation of your dredging activities. 
Sharing our knowledge by training your crew
Want to further enhance the skills and knowledge of your crew in operating and maintaining a trailing suction hopper dredger? The IHC Training Institute provides a full range of high quality courses to strengthen and consolidate the knowledge and skills of operators, technicians, project engineers and managers. With the Beagle® simulator a variety of dredging situations can be trained in a realistic setting including 3D underwater views. Hazardous situations can be experienced without danger, risk or loss of production.
Increase uptime with our global technical support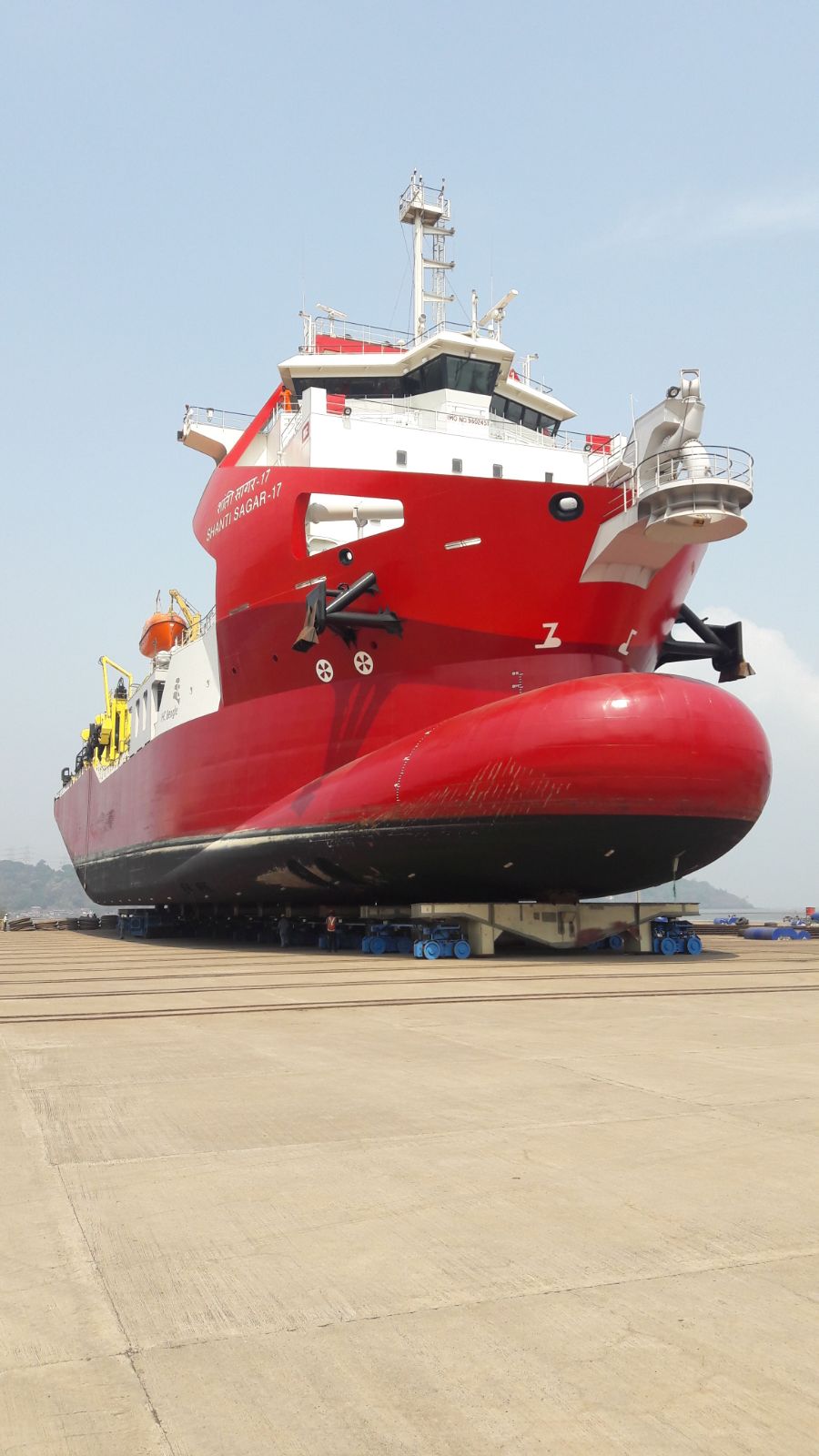 Our experienced service engineers help increase uptime by providing maintenance support, repairs and all necessary spare parts.

On request we can extend our services with a digital solution to see online the condition status of your on-board equipment to help schedule preventative maintenance, further increasing your vessel uptime.
| Beagle® | Beagle® 4 | Beagle® 6 | Beagle® 8 | Beagle® 12 |
| --- | --- | --- | --- | --- |
| Hopper capacity (m3) | 4,000 | 6,000 | 8,000 | 12,000 |
| Suction pipe (mm) | 2x 600 | 2x 700 | 2x 800 | 2x 900 |
| Suction depth (m) | 25.0 | 27.5 | 27.5 (52) | 36.0 (65) |
| Length oa. (m) | 87.5 | 99.5 | 104.5 | 127.0 |
| Breadth (m) | 19.6 | 22.6 | 24.2 | 28.4 |
| Speed (kts) | 12.9 | 13.7 | 14.0 | 15.0 |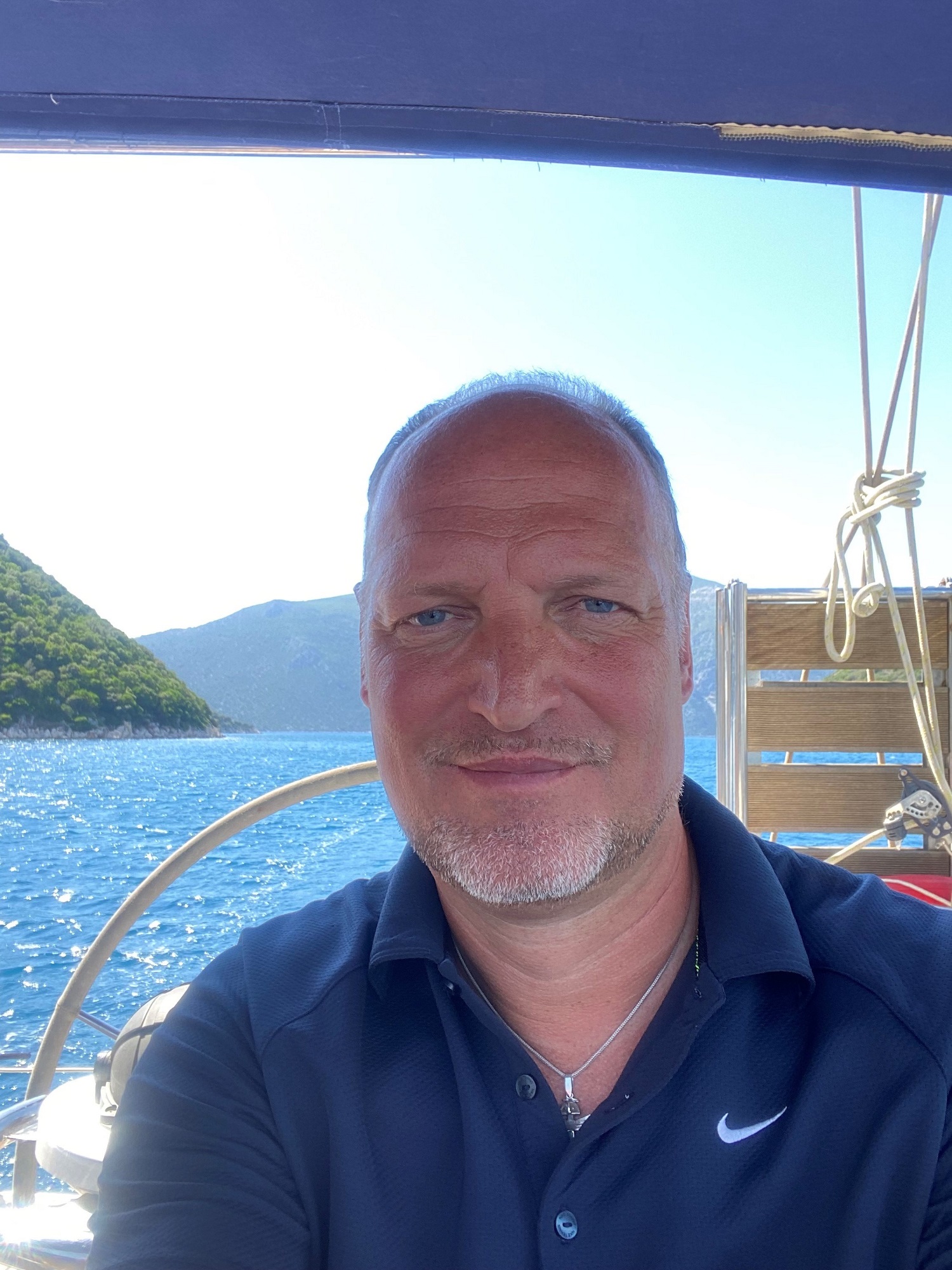 Beagle® trailing suction hopper dredgers are agile platforms with Royal IHC's leading dredging technology, that provide excellent operational efficiency and contribute to a sustainable future for their owners.

Jacco Damman - Product Manager Beagle®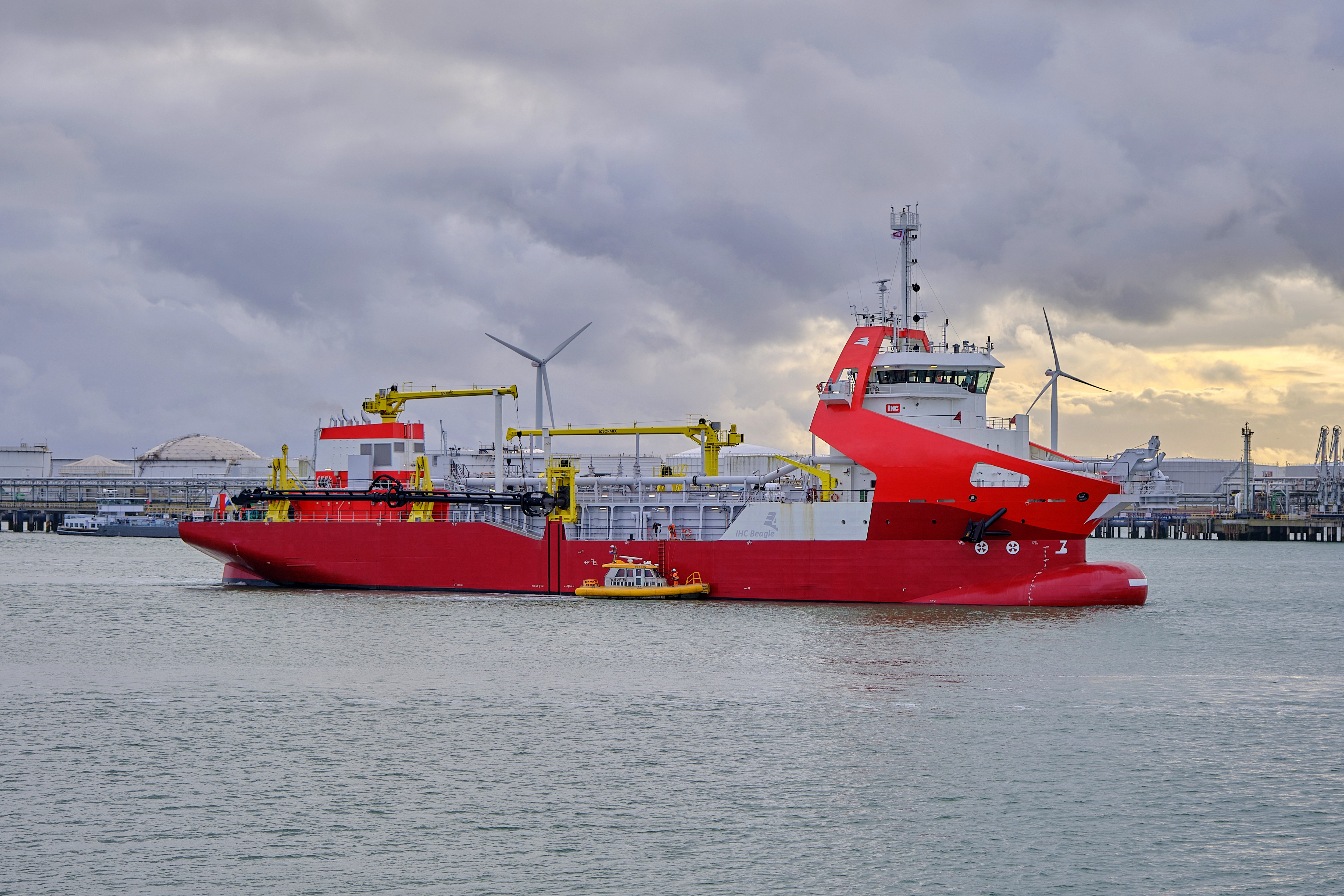 For each Beagle® many options are already prepared and can be added during construction phase or at a later stage when the dredger is already operational, making the Beagle® ideal for a range of dredging tasks now or in the future. In addition to this, customised adaptations to the vessel can always be discussed with our experienced engineers.
More information?
Jacco

Damman

Product Manager Beagle®
Want to learn more about our flexible standardised trailing suction hopper dredger series? Get in touch and one of our experts will help you.