As a major contributor to global CO2 emissions, the mining sector is coming under increasing pressure from public and private stakeholders to reduce its environmental impact and accelerate efforts to decarbonise operations. 
In addressing the demand for emissions reduction, improved transparency, and greater environmental and social awareness of the impacts of climate change, the industry must overcome barriers and quickly transition towards zero-carbon mining. This will involve multiple stakeholders aligning and taking the necessary steps to address climate risk: reducing greenhouse gas emissions wherever possible, finding alternatives to diesel power, and implementing electrification technology.
We are committed to helping our customers meet these increasing challenges that minimise their carbon footprint and allow them to operate in a more sustainable way.
Making the switch
Take for example, moving away from diesel power is critical for the mining industry to address the impact of climate change. With increasing challenges and barriers to cost-effective mining operations, it's good to know that IHC Mining offers credible, alternative solutions to diesel-powered operations. Most of the mining dredgers that we supply are electric-driven, with minimal emissions – and in terms of hourly output, they can do the work of 20 diesel-powered trucks.
These include the modular and easily maintainable OTTer range of compact dredgers that serve as a platform for deploying the well-known submersible TT-Pump. This provides customers with a cost-effective solution to dredging silt, medium sand and gravel materials.
In addition to our modular dredge mining solutions, we have built and supplied many custom-specification electric mining dredgers. And in the interests of emissions reduction, we have also developed other environmentally friendly solutions to replace complete diesel operation in mining.
These include electrically-powered mobile tailings slurrification units (TSU) that improve the transport capabilities of tailings rehandling operations, while simultaneously reducing overall transport costs and CO2 emissions. These TSUs will have significantly less carbon impact than traditional transportation by truck – in fact, we expect them to be able to replace an entire fleet of mining trucks in the future.
Equipment efficiency
One of the best ways to help our customers decarbonise is to optimise the efficiency and performance of their equipment. A good example of this is our high-efficiency pumps, which offer improvements in pump production and suction characteristics of between 15-20% compared to the previous generation. And even a marginal improvement of pump efficiency has a huge multiplier effect in increasing the cost-effectiveness of production.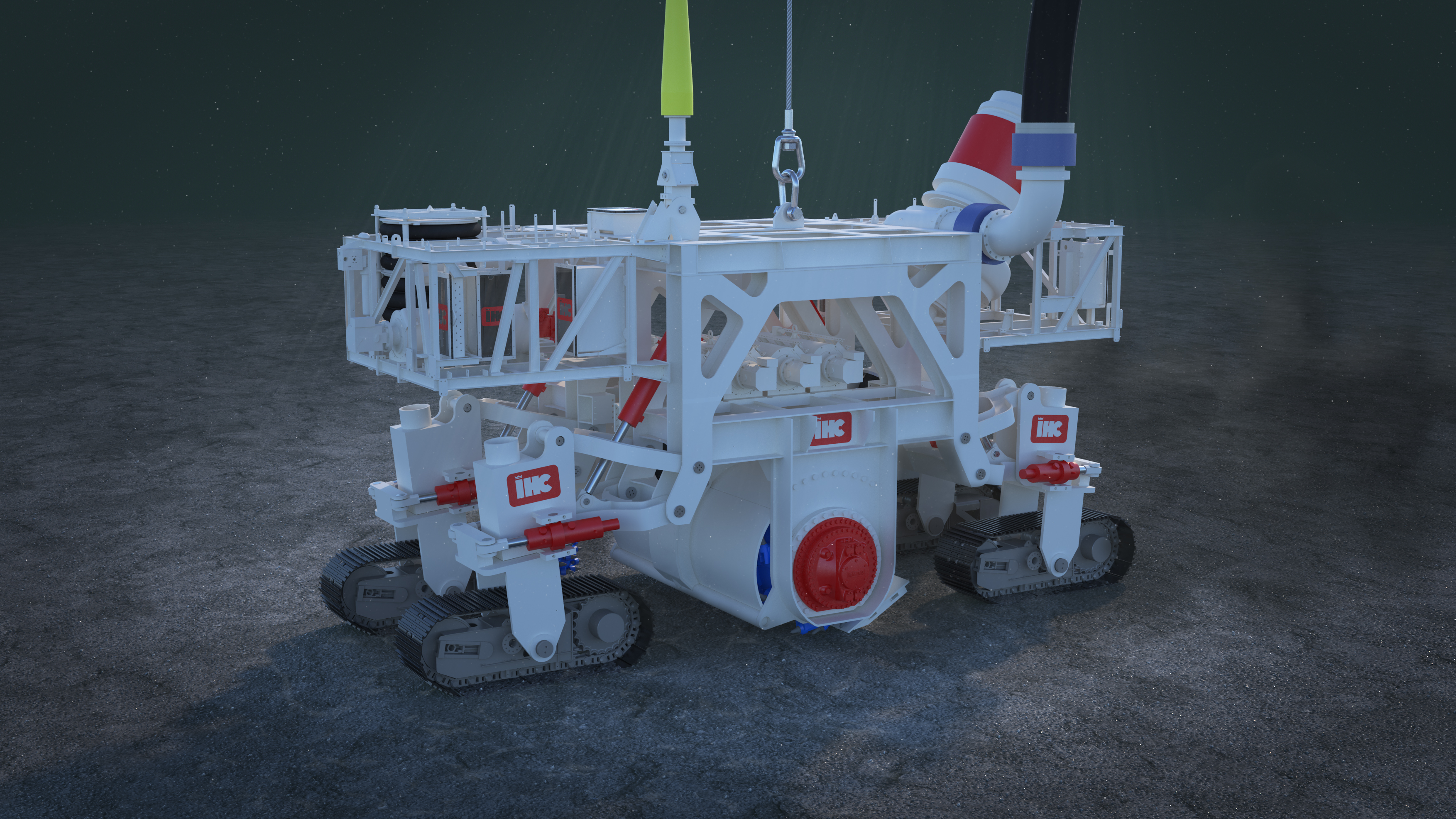 Going underwater
Our continuous drive towards efficiency and sustainability also includes investigating alternative ways of extracting materials, such as remote underwater mining, rather than traditional dry, open-pit methods. For example, we are currently working with Arctic Canadian Diamond Company on the upcoming underwater remote mining trials in the Northwest Territories. Kimberlite will be mined on the floor of a flooded lakebed with a crawler machine that has been developed, together with IHC Mining. The electric-powered, cable-operated machine will operate in this harsh underwater environment and help significantly to extend the life of the existing mine in a more sustainable way, as conventional open-pit mining continues to wind down.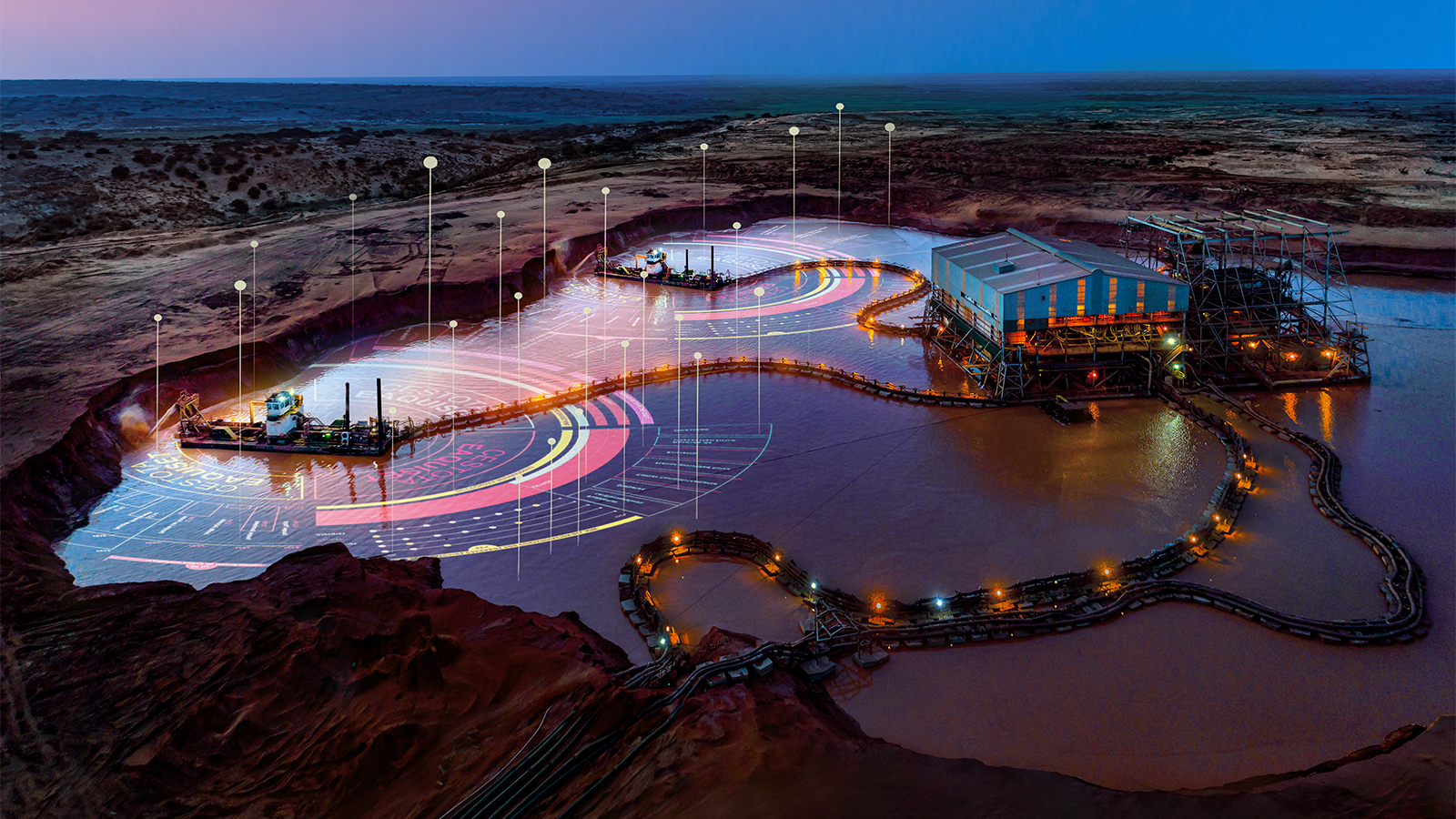 Looking for more information on the decarbonisation challenge? Fill in the form and our experts can discuss this with you.