Export cable lay vessel
Our integrated export cablelay vessel can perform cable installation and repair work from shallow to deep water and is capable of carrying HVAC and HVDC cables.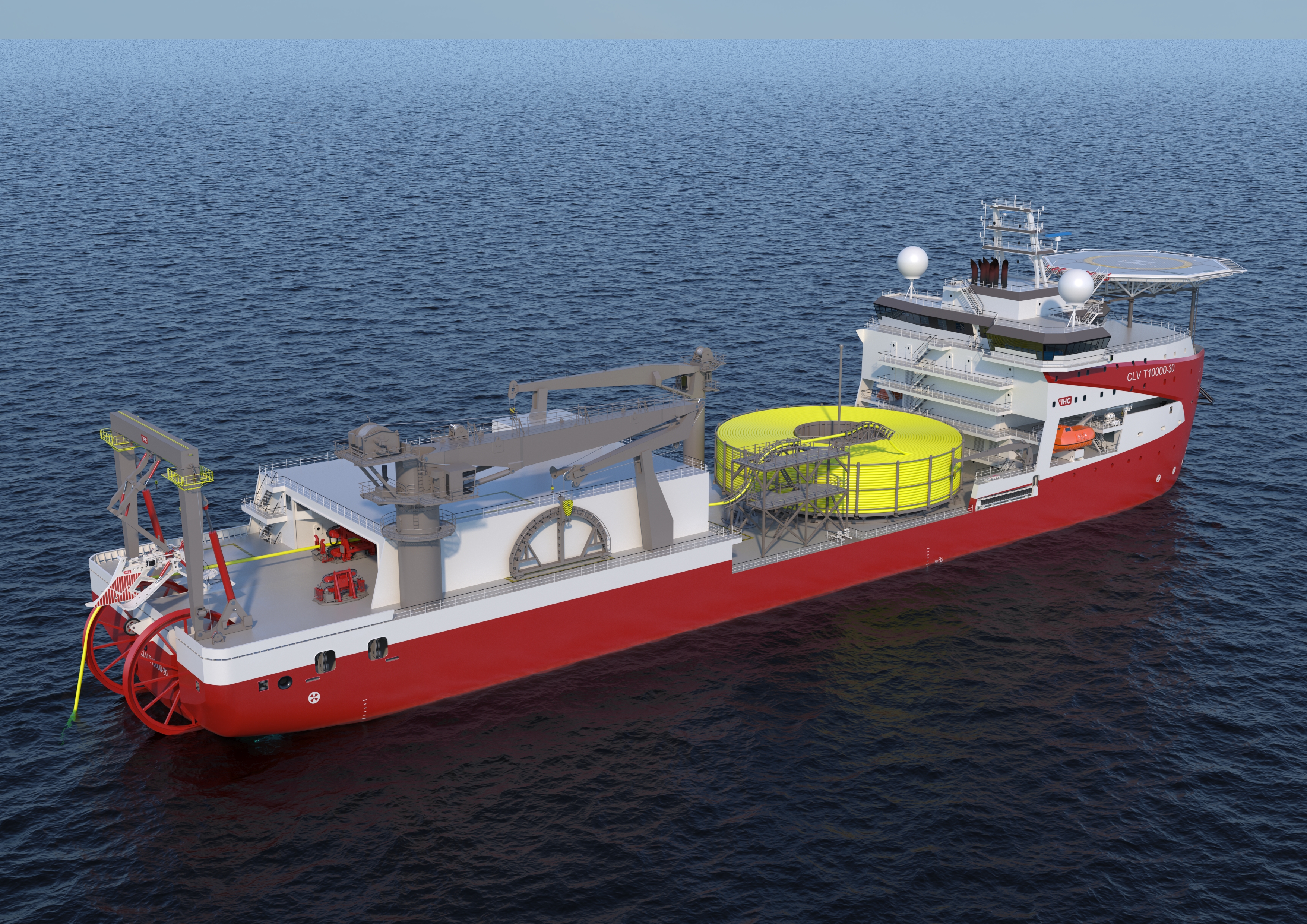 As offshore wind farms are installed further offshore and their size is increasing, the size and length of the export cables are increasing too. Installing and protecting these cables is a delicate task and requires an asset with the right cable payload, mission equipment and endurance.  
Mission driven design for cable lay operations
The export cable lay vessel has been designed drawing on our knowledge of cable installation operations in combination with building highly integrated offshore vessels and equipment. A lean design of material flows and storage has resulted in a compact vessel, yet capable of carrying a high payload to enable long stretch operations without the need to re-supply.
The concept designs offers an aggregated 10,500t of cable payload divided between a 7500t carousel on deck, a 5000t carousel in the hold, and a fibre optic tank. The carousel arrangement caters to the different requirements imposed by HVAC and HVDC cables.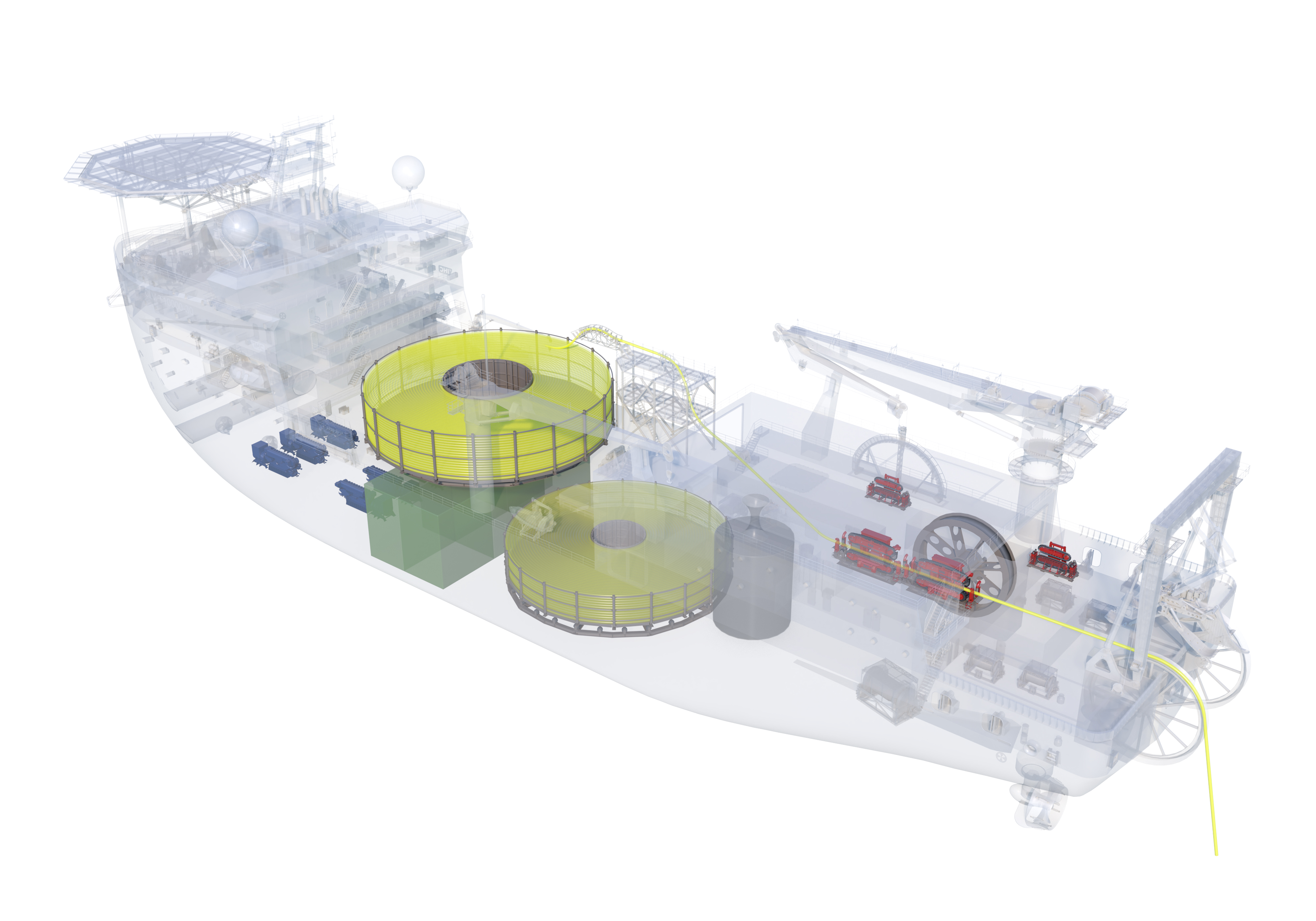 To lower the carbon footprint of the shipping industry we developed this integrated export cable lay vessel, with a low emission drive system aimed at improving the sustainability of the maritime industry.
Read more on our methanol fuelled concept design in our article "The missing link".
features export cable lay vessel
high endurance with

battery-hybrid methanol propulsion.

optimised aggregated 10,500t cable payload 

capable of carrying HVAC and HVDC cables

carriage and deployment of subsea plough

covered working area on deck
More information?
Luuk

Koster

Sales manager integrated vessels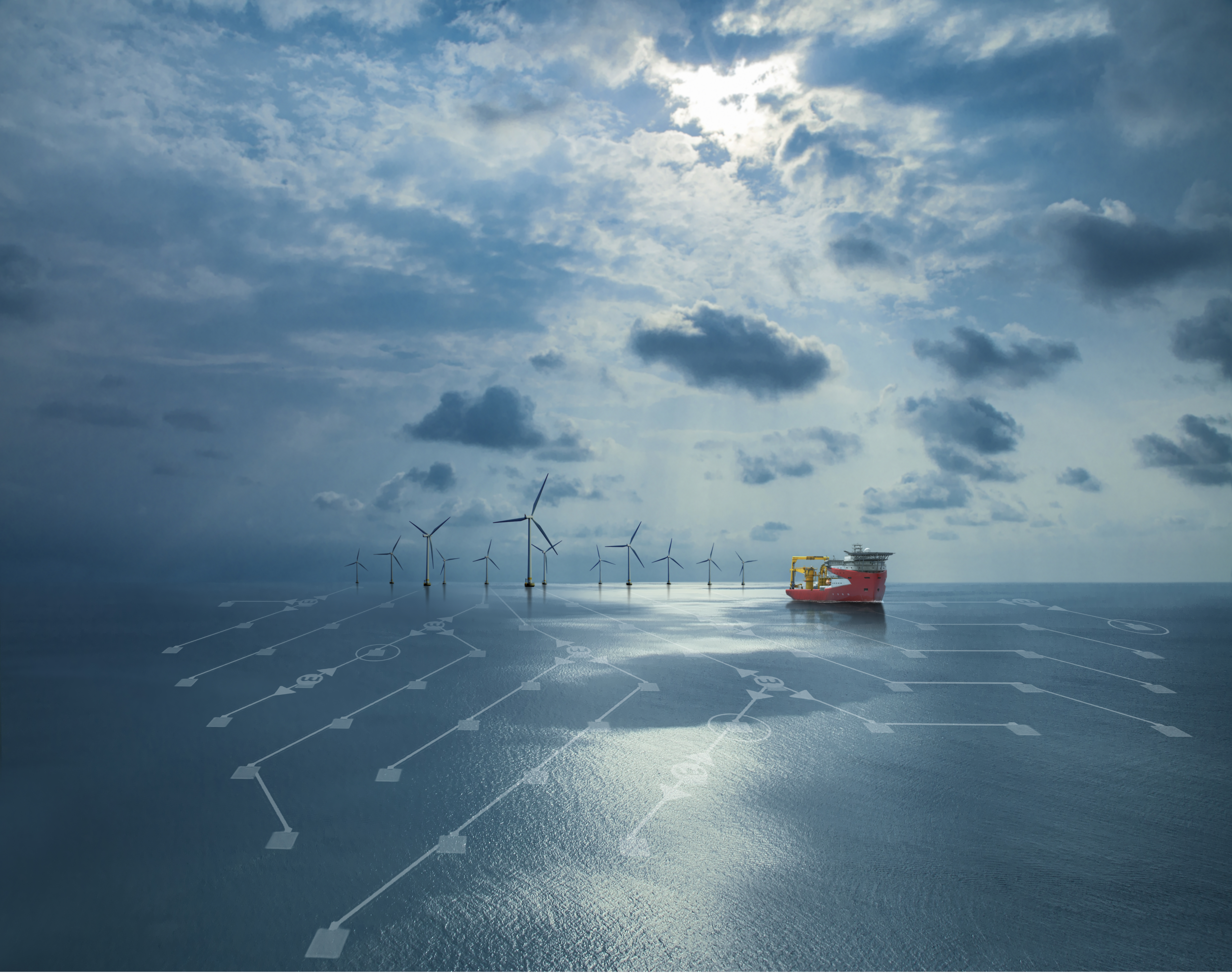 Looking for the perfect Export Cable solution?
Our experts are happy to help you configure your optimal export cable vessel.