Marine aggregates, such as sand and gravel, play a crucial role in modern day life. These natural resources are widely used in the construction industry and, with the global population rising, the demand for construction aggregates is also increasing. Dredgers are deployed to collect and transport the sand and gravel from offshore extraction areas. 
What sets aggregate dredging apart from other forms of dredging, are the properties of the dredged materials. For example, aggregates are much coarser than the sands associated with capital dredging applications and have a higher value. The specific sand and gravel types used for concrete production can be found in rivers and offshore deposits dating back to the Ice Age. 
Onshore sand and gravel dredging solutions 
Depending on the grain size and required production capacity, the onshore dredging of aggregates is done either by a cutter suction dredger (CSD) or a grab dredger. CSDs have the advantage of a higher production rate and the ability to discharge the slurry by pipeline over long distances. The discharge distance can be extended further with the addition of booster stations. 
Grab dredgers are mainly used for smaller quantities and operations at larger depths. Since these dredgers are less prone to wear, they are also better suited to coarser gravels. Both vessel types usually deposit the dredged materials directly into a processing plant for washing, sizing and dewatering. This ensures that the right grain sizes are distributed to their relevant applications. 
Offshore dredging of marine aggregates 
The offshore dredging of aggregates is performed by gravel dredgers, which are a special type of trailing suction hopper dredger (TSHD). Screening installations improve the quality of the dredged materials stored in the hopper and, as a result, increase the value per tonne brought back to shore. For rapid discharging, they are equipped with high capacity dry self-unloading systems. These ensure that the vessel is on its way back to the dredging site within a couple of hours. 
How does sand and gravel dredging work?
With sand and gravel dredging the focus is on extracting valuable aggregates from offshore, transporting them and distributing them to the construction industry.  
1. Project planning  
After identifying an opportunity comes the planning phase. Figuring out the best way to approach a dredging project, determining the most optimal approach and equipment required in combination with the anticipated return on investment will provide an answer to the question: can and should we do it? Additional emphasis will be put on the offloading methods on the vessel.  
It is our aim to make sure that whatever project and approach you choose you will be successful. Royal IHC is able to assist in the very first phases of a project via consultancy, feasibility studies, setting up a preliminary business case and more. 
2. Equipment selection 
Once the general outline of a marine aggregates project is known comes the phase of how exactly are we going to do this? The practical side of the operation. Do we need a cutter suction dredger, trailing suction hopper dredger or perhaps smaller, more specialised equipment? What are the cycle times? Is there a tidal window we need to take into account? What size should it be? How much will it cost and is there more we need to successfully execute this work? How do we handle logistics? But also, is our crew skilled enough? Can we do this or do we need training or support beforehand?   
Royal IHC has equipment available designed specifically for the conditions suitable for land reclamation 
3. Execution  
Now that everything is in place; the studies have proven it possible, equipment has been delivered and personnel can operate it, it is just a matter of doing the job. In this stage of a project other concerns arise such as how can we keep the operation running, can we optimize our process and, possibly, how can we grow our business, find new work and expand our fleet.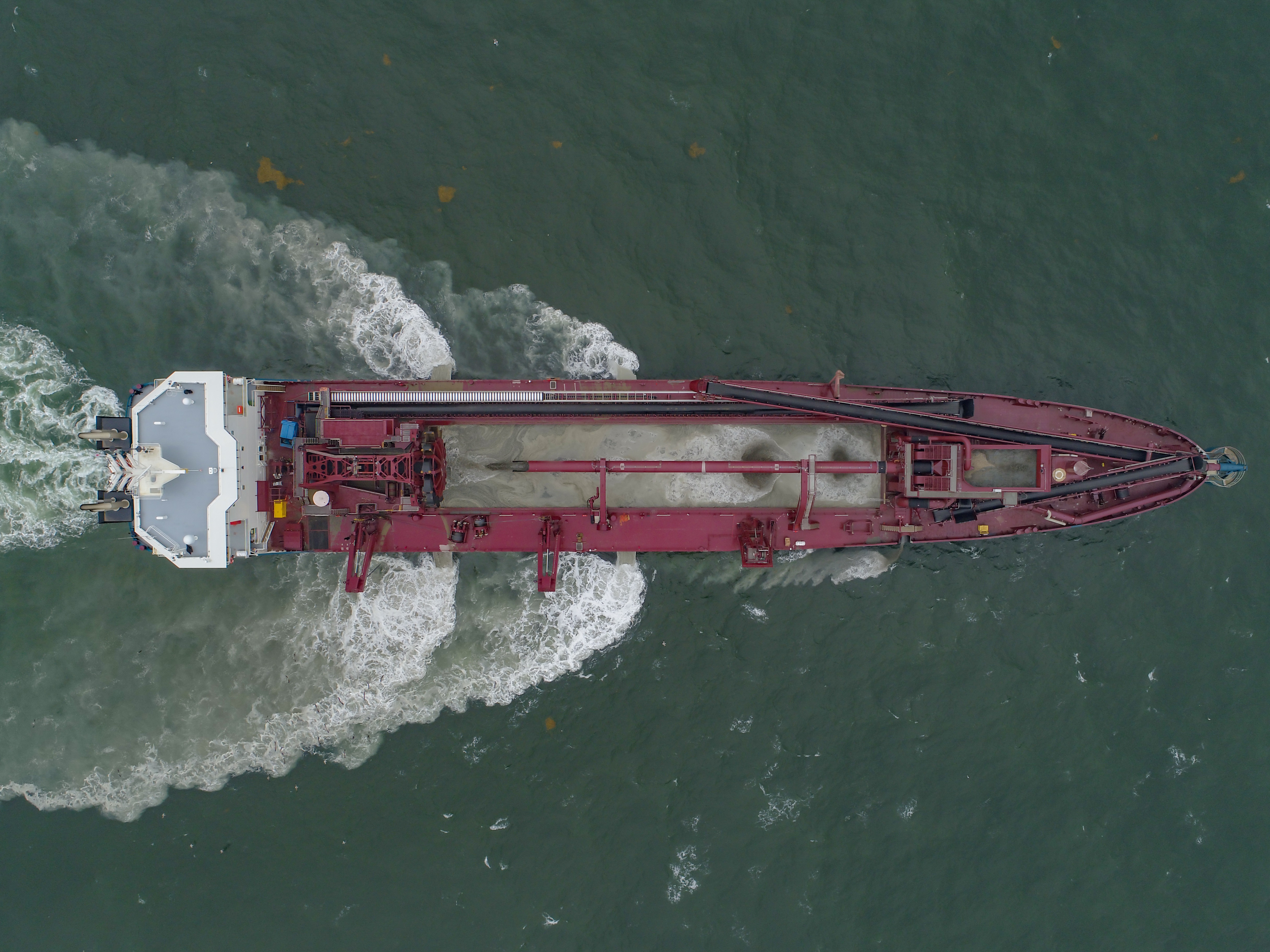 Are you ready to start your project?
Get in touch and we will help you get started.